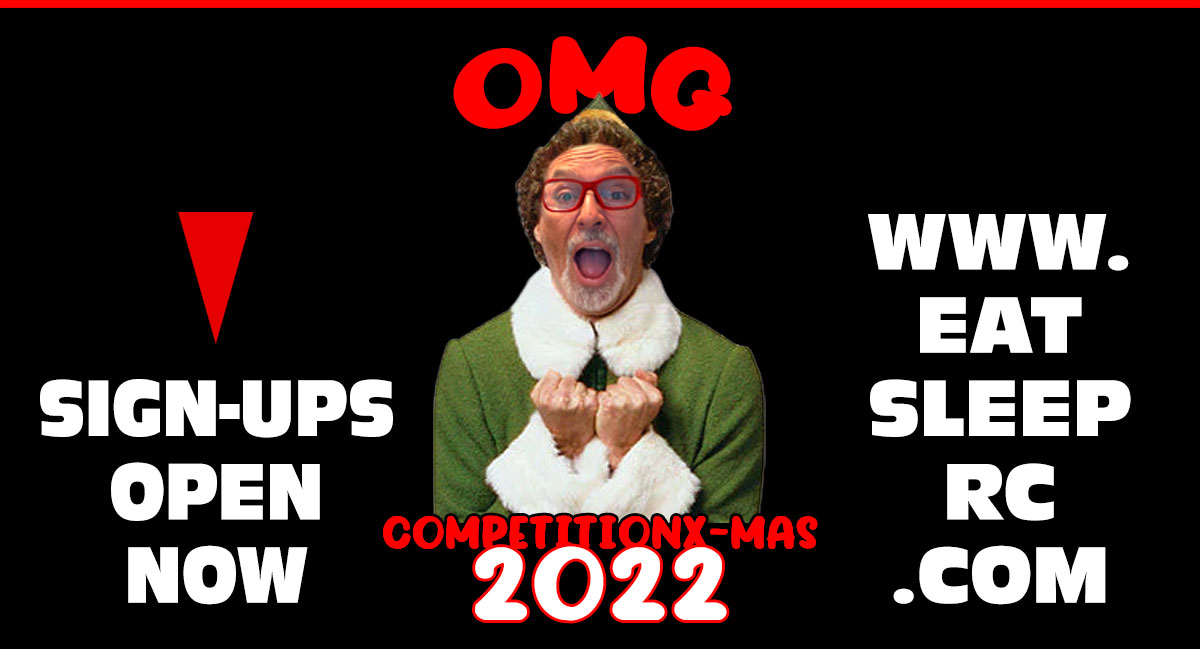 Welcome everyone to the 2022 12 Days of CompetitionX-mas!
We've got another great year of RC giveaways, however we've got a big surprise for everyone – we don't have one grand prize – each DAY will be a grand prize!
Yup, that's right, this year every winner in the 12 Days will receive a car kit of some sort – crawler, drag, Monster Truck, racing buggy! We've got some of the greatest names in RC supporting us AGAIN this year and have agreed to supply vehicles for all 12 Days!
On top of that, we'll have some great support prizes as well! We can't wait to get all of this cool stuff out to you!
How to Enter
It's easy – simply head over to www.EatSleepRC.com and fill out the form! Sign-ups will close on December 14th.
Good luck!
CompetitionX-mas 2022 Giveaway List
AMain Hobbies – www.AMainHobbies.com
Castle Creations – www.CastleCreations.com
Element RC – www.ElementRC.com
Exotek Racing – www.ExotekRacing.com
EZ Clean – www.Facebook/EZCleanRC.com
Hitec – www.HitecRCD.com
JConcepts – www.JConcepts.com
Pro-Line Racing – www.ProLineRacing.com
ProTek RC – www.AMainHobbies.com
RC4WD – www.RC4WD.com
Sharkbait Designworks – www.SharkBaitDesignworks.com
Tamiya – www.TamiyaUSA.com
Team Associated – www.TeamAssociated.com
Tekno RC – www.TeknoRC.com
Traxxas – www.Traxxas.com
More prizes are incoming every day, so keep an eye out on this page!
CompetitionX-mas 2022 Prize Winners