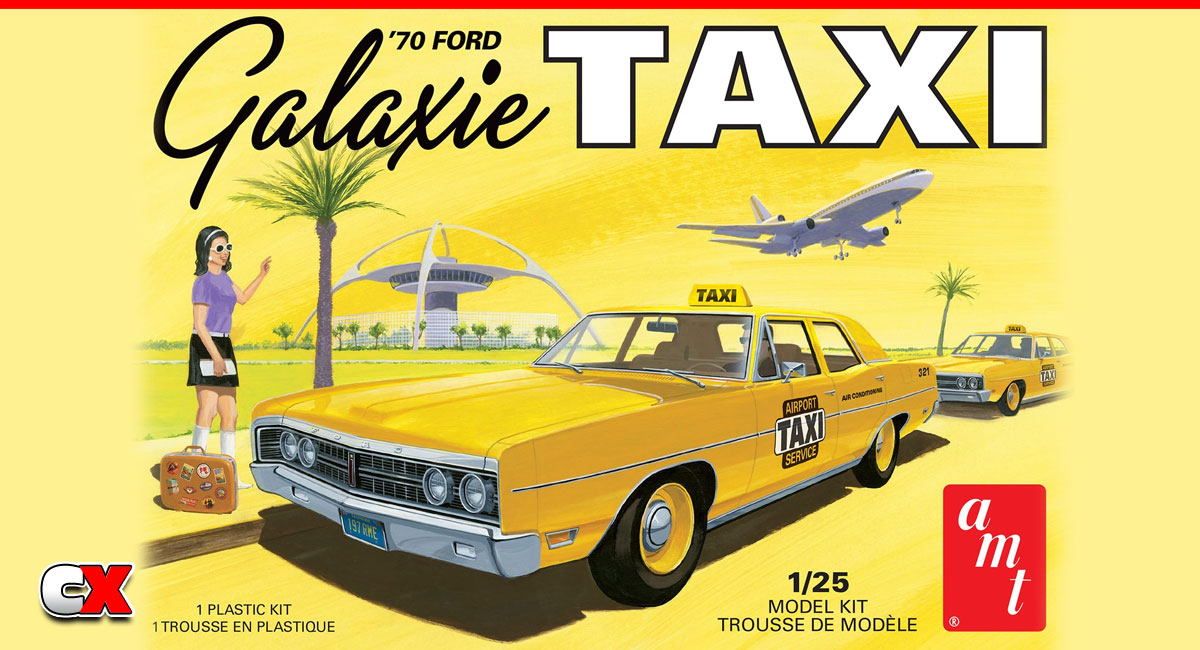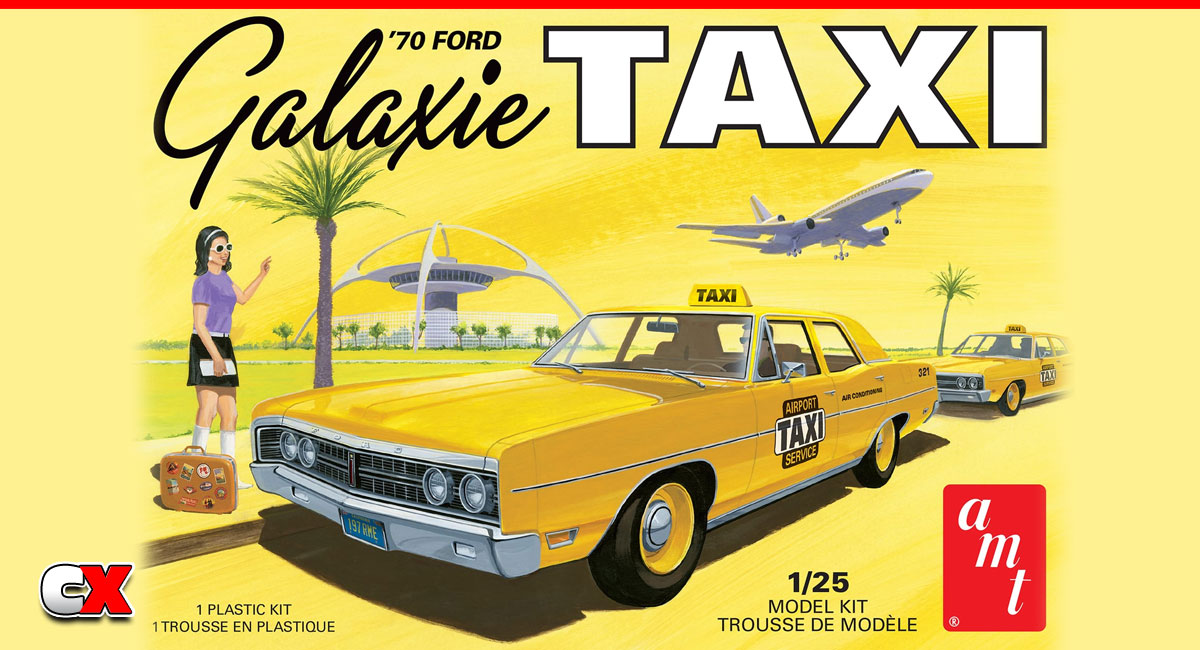 AMT has announced two new model kits this month; the 1976 GMC General Semi Tractor and 1970 Ford Galaxie Taxi. Both of these kits are in 1/25 scale.
The Taxi has around 80 parts and is designed for a Skill Level 2 builder. It includes new water-slide decals and authentic wheels, caps, and a 429 "Boss" engine. It is molded in yellow, white, clear, transparent red and has a chrome parts tree.
The Semi is a bit more involved, having over 300 parts and designed for a Skill Level 3 builder. Features include a 34″ sleeper cab, Detroit Diesel 8V92T engine, tilting hood, dual chrome exhaust stacks and a detailed interior. This kit also has new water-slide decals!
AMT1272 AMT 1976 GMC General Semi Tractor Model Kit
AMT1243M AMT 1970 Ford Galaxie Taxi Model Kit

For more information, please visit: www.round2corp.com
Check out more cool products from AMT on CompetitionX.
Make sure you visit and subscribe to our YouTube Channel (CompetitionX YouTube) for up to date videos on all the current products!
Notice: Some of our articles, videos and descriptions may contain affiliate links, which means that if you click on one of the product links, we may receive a small commission. This helps support the website and social media channels and allows us to continue to produce content. Thank you for the support!
#amt #rccars #competitionx