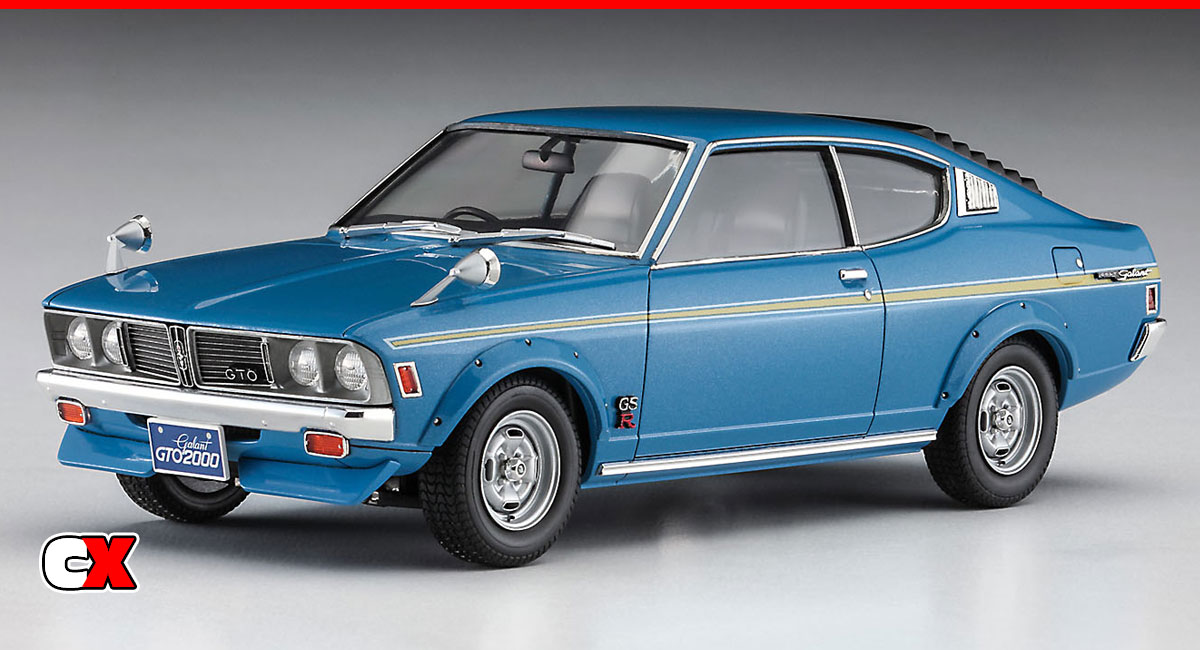 Hasegawa has 6 new model car kits for the month of January 2023. These kits include a Subaru, a Nissan, a Mitsubishi, 2 Toyotas and a Kawasaki motorcycle. Let's take a look at each one individually.
This first kit up is a 2005 WRC Subaru Impreza Rally Car. This is the car that participated in the 2006 Rally Italia with driver Kristian Sohlberg at the wheel. It features a slightly lifted stance, flared front fenders, roof intake, rally wheels and tires and a multi-mount rear wing. It is molded in 1/24 scale and contains approximately 96 parts.
20614 Hasegawa Subaru Impreza WRC 2005 "2006 Rally Italia"
Next up, we have a stunning Nissan Skyline GT-R (BNR32) Nismo kit. This kit appears to be a standard, RHD Skyline but does have sharp-looking 5-spoke wheels, a small rear deck wing and a Nismo turbo intercooler perched in the front grille. The Nissan has approximately 120 parts and is molded in 1/24 scale.
20611 Hasegawa Nissan Skyline GT-R (BNS32) Nismo
The Mitsubishi Galant is up next, this being the GTO 2000GSR version. It is molded in 1/24 scale, has approximately 126 parts and features a RHD interior, 'bolt-on' flared fenders, front chin spoiler, dual fender-mounted rear-view mirrors and the GSR logo on the front quarter panel.
20613 Hasegawa Mitsubishi Galant GTO 2000GSR
The next car up is the first of the Toyotas – the Starlet EP71 3-Door Ski Version. This kit is molded in 1/24 scale, contains approximately 147 parts and is all decked out for the season. The tiny hatchback features a RHD interior, color-matched wheels, ski mounts on the roof and 4 figures. The figures can be painted however you wish – current or with old school neon!
20610 Hasegawa Toyota Starlet EP71 3-Door Ski Version
The second Toyota is the Supra A70 covered in the 1991 Tooheys 1000Km race livery. This is the car that placed 18th overall, driven by John Smiht/Geoff Morgan in 1991. It has approximately 117 parts and is molded in 1/24 scale.
20612 Hasegawa Toyota Supra A70 "1991 Tooheys 1000Km Race"
The final kit in this month's releases is the Kawasaki KR250, a 1/12 scale motorcycle molded in silver. It has approximately 180 parts and features a full engine, period wheels and tire and complete KR250 body work. Soft tubing is also included to plumb the brrakes.
21747 Hasegawa Kawasaki KR250 (KR250A)
For more information, please visit: www.hasegawa-model.co.jp
Check out more cool products from Hasegawa on CompetitionX.
Make sure you visit and subscribe to our YouTube Channel (CompetitionX YouTube) for up to date videos on all the current products!
Notice: Some of our articles, videos and descriptions may contain affiliate links, which means that if you click on one of the product links, we may receive a small commission. This helps support the website and social media channels and allows us to continue to produce content. Thank you for the support!
#hasegawa #rccars #competitionx