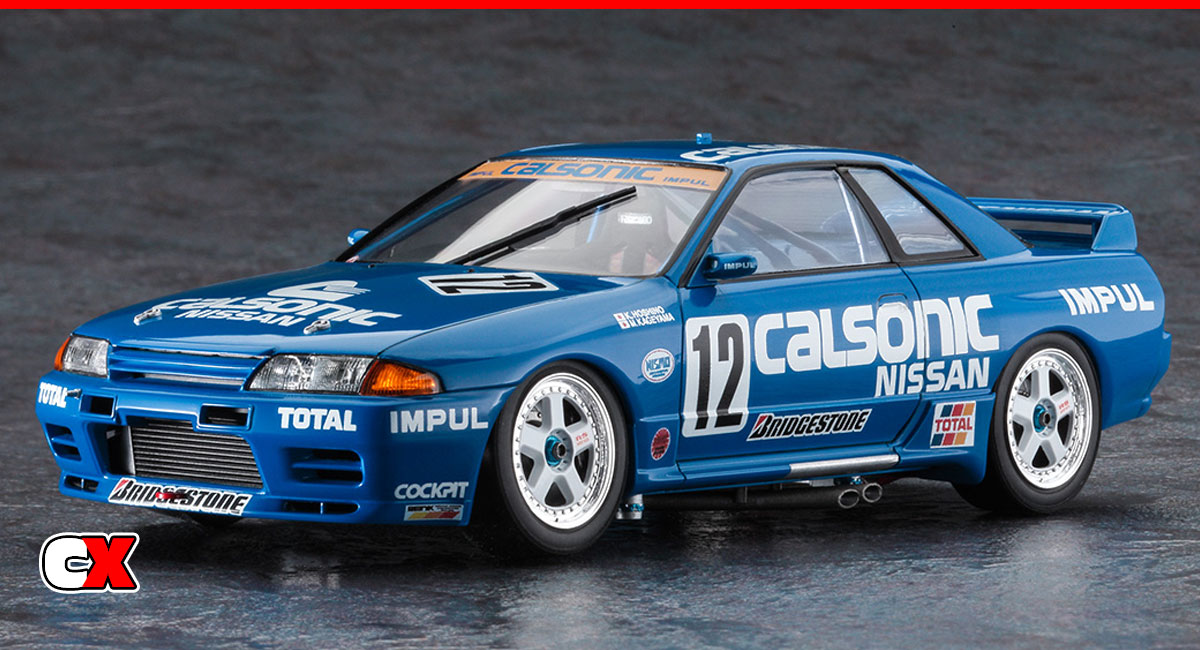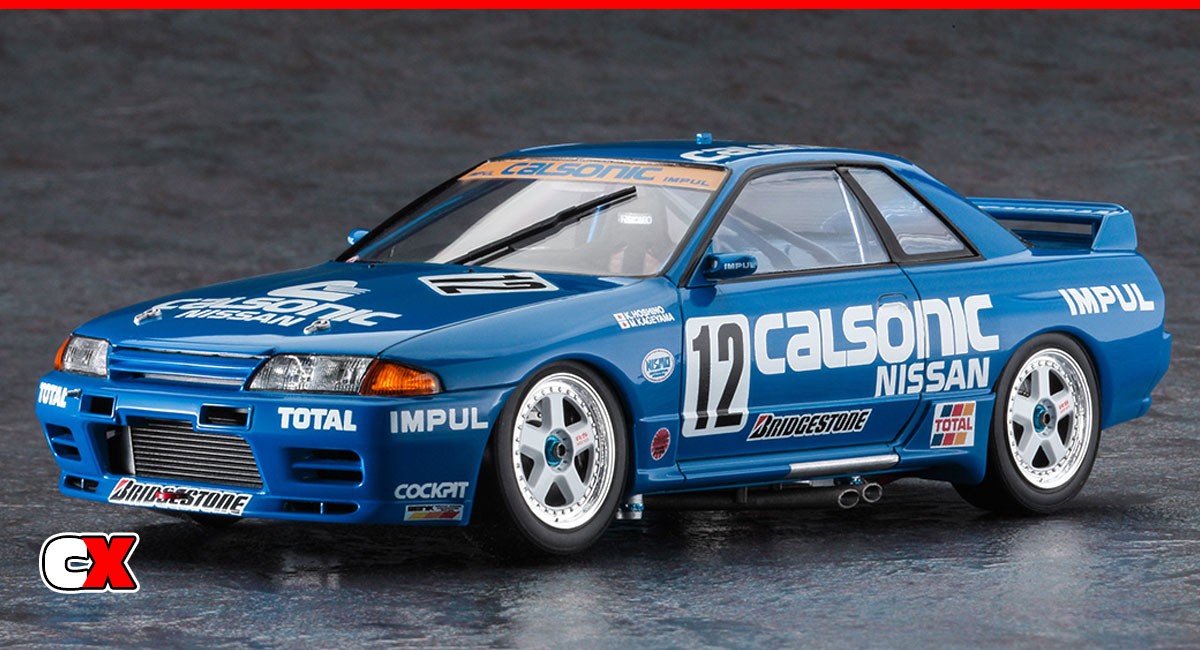 Hasegawa has 5 new model car kits for the month of July 2023. We've got one from each of the big companies – Toyota, Nissan and Isuzu, but also one from Yanmar (something a little different!).
Our first ride up from Toyota – the Supra A70 2.5GT Twin Turbo R version. This kit looks awesome and is molded in 1/24 scale and has approximately 114 parts. The Supra has a lowered-stance, front valance and rear deck wing as well some very nice wheels. Should be a fun kit!
20645 Hasegawa Toyota Supra A70 2.5GT Twin Turbo R
Next up is a Nissan Skyline GT-R from the 1993 JTC series. This is the Championship car with the Calsonic livery. It is molded in 1/24 scale and has approximately 135 parts. Details include a lowered stance, modified bodywork, rear wing, huge front intercooler, side exhaust and a nice set of wheels and tires.
20646 Hasegawa Calsonic Skyline 1993 JTC Champion
Up next is a old-style Toyota Celica 1600GT, molded in 1/24 scale and having approximately 88 parts. Features include the inset quad headlights, fender-mounted rear-view mirrors, steelie wheels with hubcaps and the old-school pinstripes along the side.
20649 Hasegawa Toyota Celica 1600GT
Fourth on the list is the 1969 Isuzu Bellett 1600GTR. It is molded in 1/24 scale, has approximately 142 parts and features a detailed body complete with fender-mounted mirrors, driving lights with yellow lenses, -R- side badges, steelie wheels and a swept back roof antenna.
HC58 Hasegawa Isuzu Bellett 1600GTR
Finally, our last model kit is the Yanmar Robot Tractor, an odd kit to say the least. It is molded in 1/35 scale, has approximately 218 parts and mimics the full-scale tractor that can be operated remotely. It comes with a detailed exterior, but the neatest feature is the roof-mounted 'receiver' that allows the radio-control function.
66108 Hasegawa Yanmar Robot Tractor
Check out more cool products from Hasegawa on CompetitionX.
Make sure you visit and subscribe to our YouTube Channel (CompetitionX YouTube) for up to date videos on all the current products!
Notice: Some of our articles, videos and descriptions may contain affiliate links, which means that if you click on one of the product links, we may receive a small commission. This helps support the website and social media channels and allows us to continue to produce content. Thank you for the support!
#hasegawa #rccars #competitionx
Random Past Posts
Traxxas, the Official Hobby Class Radio Control Truck of Monster Jam®, is proud to announce the release of Son-uva Digger®! The next generation is here, and the new Traxxas replica …

If you want to build the ultimate scale truck, you're not going to do it with a Lexan body. Instead, you're going to want to check out a hard plastic …

Take advantage of the unique design of the AVID vented motor plates to improve your buggy or truck. Associated and TLR vehicle owners will appreciate AVIDs innovative twist on the …