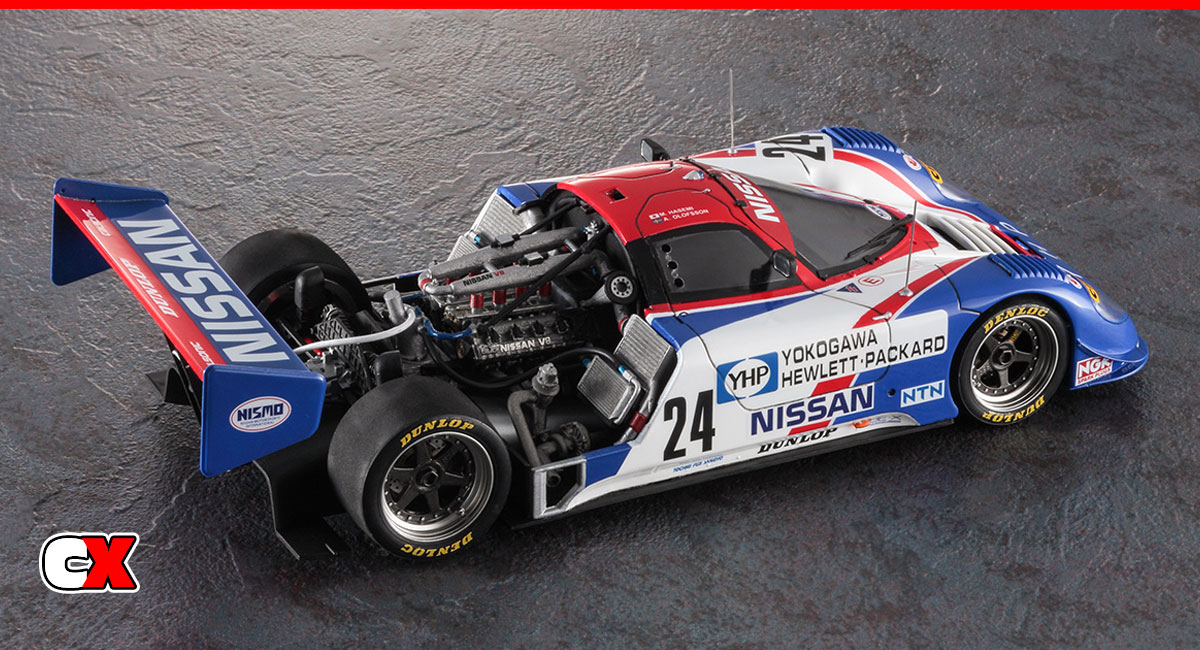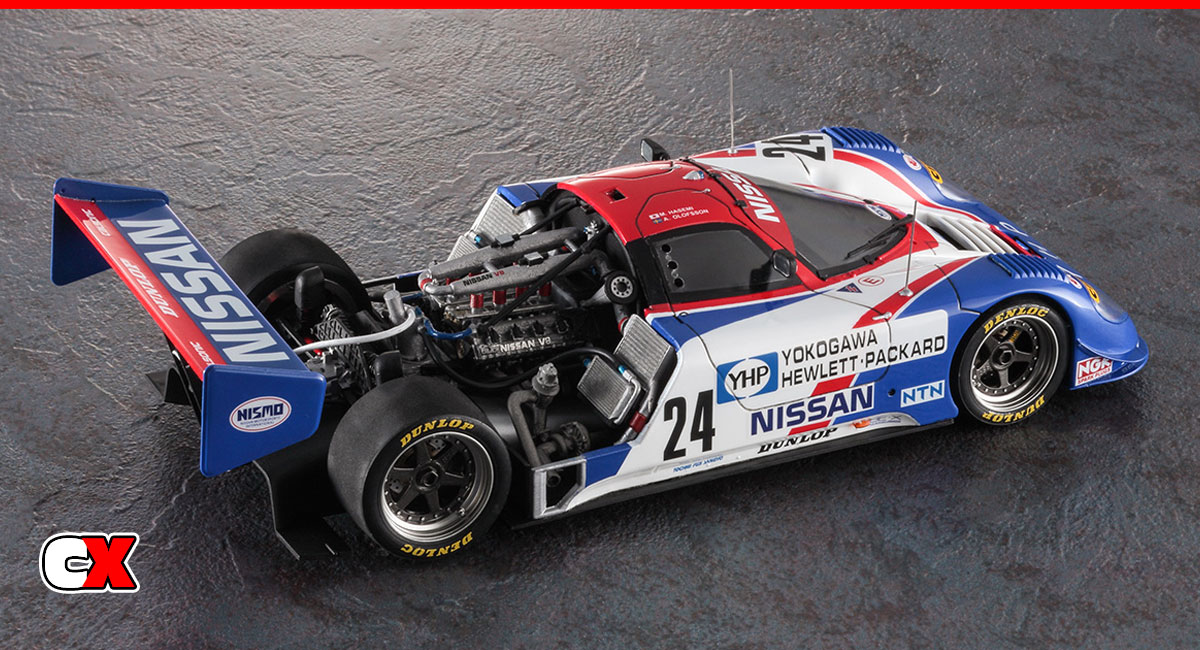 Hasegawa has 6 new model car kits for the month of July. We're looking at 2 Nissans, a Mazda and a 3 Toyotas. Let's take a look at what we have in store for July!
This first kit up is the Biyo Tom's Corolla Levin AE92. This is the 1989 JTC version and is molded in 1/24 scale and comes with approximately 138 parts. It has the 1989 Japan Touring Car Championship Car No.8 markings and has added features like racing wheels, small side mirrors, a rear deck wing, racing seat and a roll cage.
20579 Hasegawa Biyo Tom's Corolla Levin AE92
Next up, another Toyota. This one is the 1/24 scale version of the 1994 Qatar Rally Winning Celica Turbo 4WD Rally car. It comes with approximately 116 parts and the 1994 Middle East Rally Championship Qatar International Rally Winner Car No.5 livery. It features a slightly lifted stance, hood and roof intakes, OZ Racing wheels and a full interior.
20578 Hasegawa Toyota Celica Turbo 4WD – 1994 Qatar Rally Winner
The YHP Nissan R89C is the next kit up, this one being the Super Detail edition kit. It has approximately 142 parts, is molded in 1/24 scale and features the 1989 All Japan Sports Prototype Car Endurance Championship NISMO Team Car.No.24 livery. This kit also comes with a ton of detail – turbos, radiators, fuel inlets and suspension.
51154 Hasegawa YHP Nissan R89C Super Detail
Another Nissan, the Pulsar (RNN14) GTI-R version that ran in the 1991 Acropolis Rally. This car is molded in 1/24 scale and comes with 2 different livery options: the 9th place Car No.18 (H11 NME) and the Car No.9 (H9 NME).This kit has approximately 140 parts and has details like Rally wheels, hood and roof vents, radio antenna and a full interior with dual seats, cage and a spare tire.
21153 Hasegawa Nissan Pulsar (RNN14) GTI-R 1991 Acropolis Rally
The next kit on the list is the Mazda Savanna RX-7. This version is the Late Version Turbo GT and comes molded in 1/24 scale with approximately 141 parts. The look is all stock with factory wheels, wrap-around rear deck wing and a right-hand drive interior.
21152 Hasegawa Mazda Savanna RX-7 Late Version Turbo GT
The final kit in July's releases is the Toyota 2000GT Gold Edition. This is one of our favorites and is molded in 1/24 scale with approximately 86 (+4) parts. It comes with the stellar 2000GT styling, fender-mounted mirrors and bumper-level headlights. It also comes with a '60s girl figurine, paintable to pose in front of your finished ride!
52333 Hasegawa Toyota 2000GT Gold Edition with '60s Girl Figurine
For more information, please visit: www.hasegawa-model.co.jp
Check out more cool products from Hasegawa on CompetitionX.
Make sure you visit and subscribe to our YouTube Channel (CompetitionX YouTube) for up to date videos on all the current products!
Notice: Some of our articles, videos and descriptions may contain affiliate links, which means that if you click on one of the product links, we may receive a small commission. This helps support the website and social media channels and allows us to continue to produce content. Thank you for the support!
#hasegawa #rccars #competitionx