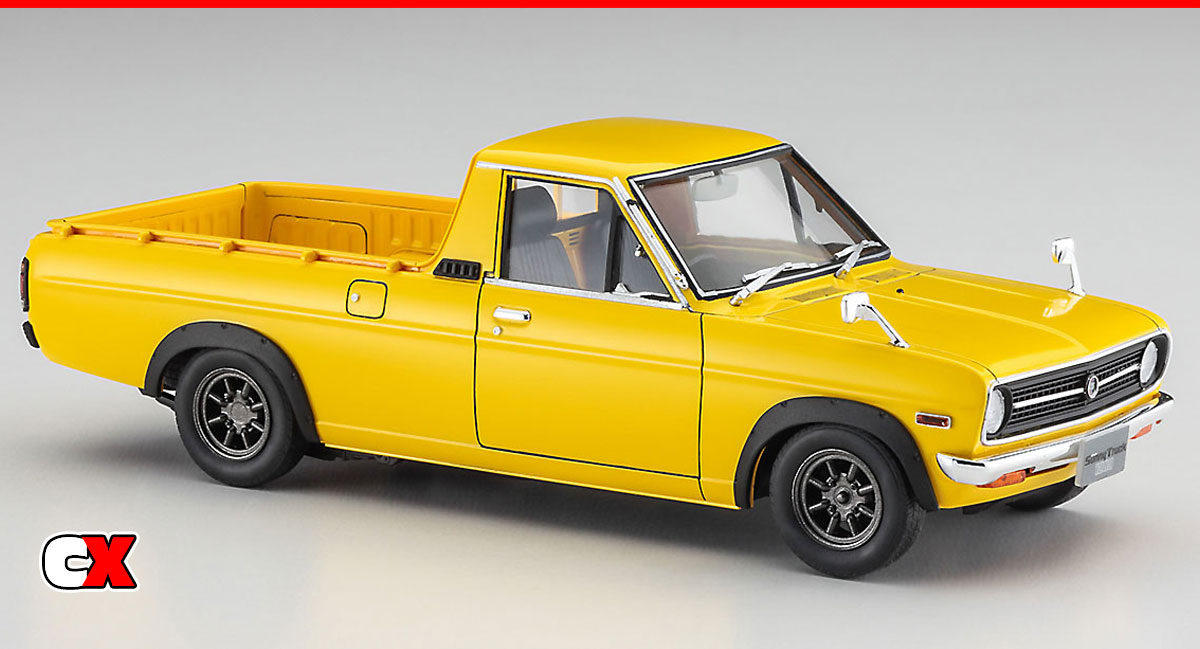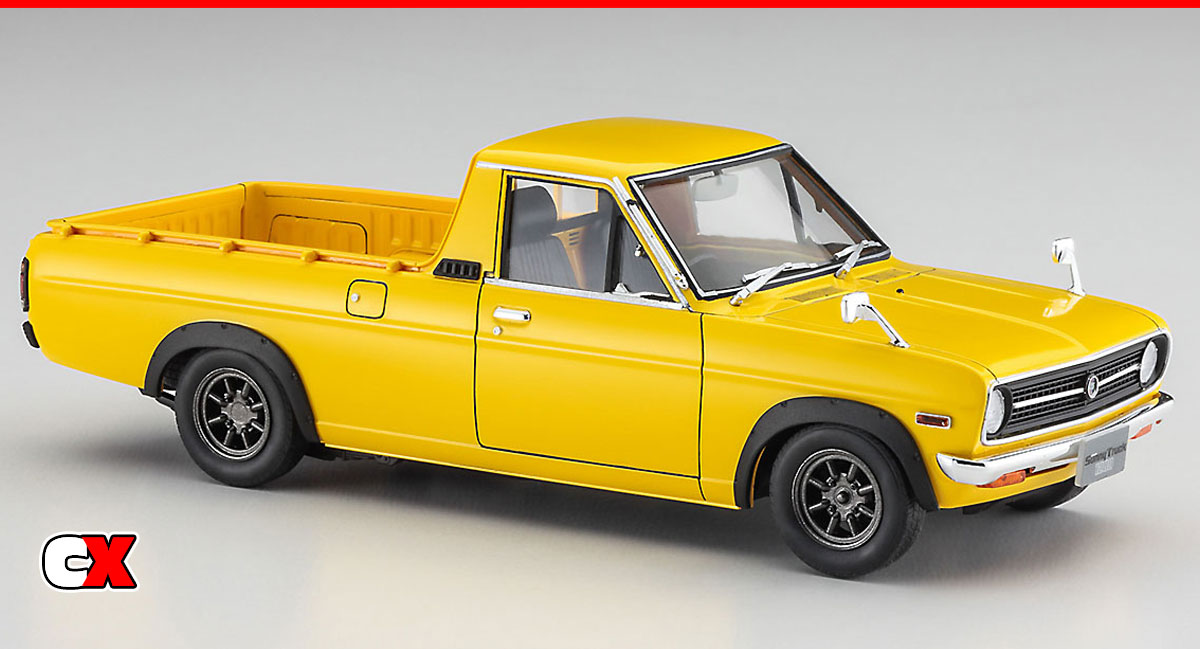 Hasegawa has 4 new model car kits for the month of June 2023. We've got one from each of the big companies – Toyota, Nissan, Datsun and Honda. Let's take a look.
First up is this beautiful ESSO Toyota 92C-Y prototype in the 1992 JSPC livery. It is molded in 1/24 scale, has approximately 195 parts and is modeled after the car driven by Masanori Sekiya and Pierre-Henri Raphenel. Features include the awesome prototype body with added air ducts and diverters, mirrors, antenna, rear wing and a gorgeous set of wheels.
20640 Hasegawa ESSO Toyota 92C-V – 1992 JSPC
Next up is the stunning Nissan Skyline 2000GT-R. This 1/24 scale kit is the racing concept version and included approximately 122 parts. It includes two sets of markings – and early and late version of car #73. Features include a wild front grille, front spoiler, flared fenders, superlight wheels and a side-exit exhaust.
20642 Hasegawa Nissan Skyline 2000GT-R
Third on the list is the Datsun Sunny truck, a lovely 1/10 scale pickup molded in 1/24 scale and included approximately 123 parts. Features include flared fenders, nice superlight wheels, fendered mirrors and bed hooks. It even includes a RHD interior.
20641 Hasegawa Datsun Sunny Truck
The final release is the Honda VT250F. It is molded in 1/12 scale, has approximately 152 and features separate body panels, fully-detailed engine, frame, wheels and brakes.
21514 Hasegawa Honda VT250F Motorcycle
Check out more cool products from Hasegawa on CompetitionX.
Make sure you visit and subscribe to our YouTube Channel (CompetitionX YouTube) for up to date videos on all the current products!
Notice: Some of our articles, videos and descriptions may contain affiliate links, which means that if you click on one of the product links, we may receive a small commission. This helps support the website and social media channels and allows us to continue to produce content. Thank you for the support!
#hasegawa #rccars #competitionx
Random Past Posts
Onroad 4WD Buggy - R Edition

RC Car Review: Tekno RC EB410 4WD 1:10 Scale Race Buggy Tekno RC's EB410 has become one of the top contenders in the 1:10 Scale 4WD arena. Tough parts, a …

Pro-Line has sent out their new October 2016 releases – 7 hot products and something for everyone! Here's the scoop in detail. Pro-Line Toyota Tundra TRD Pro True Scale Body …