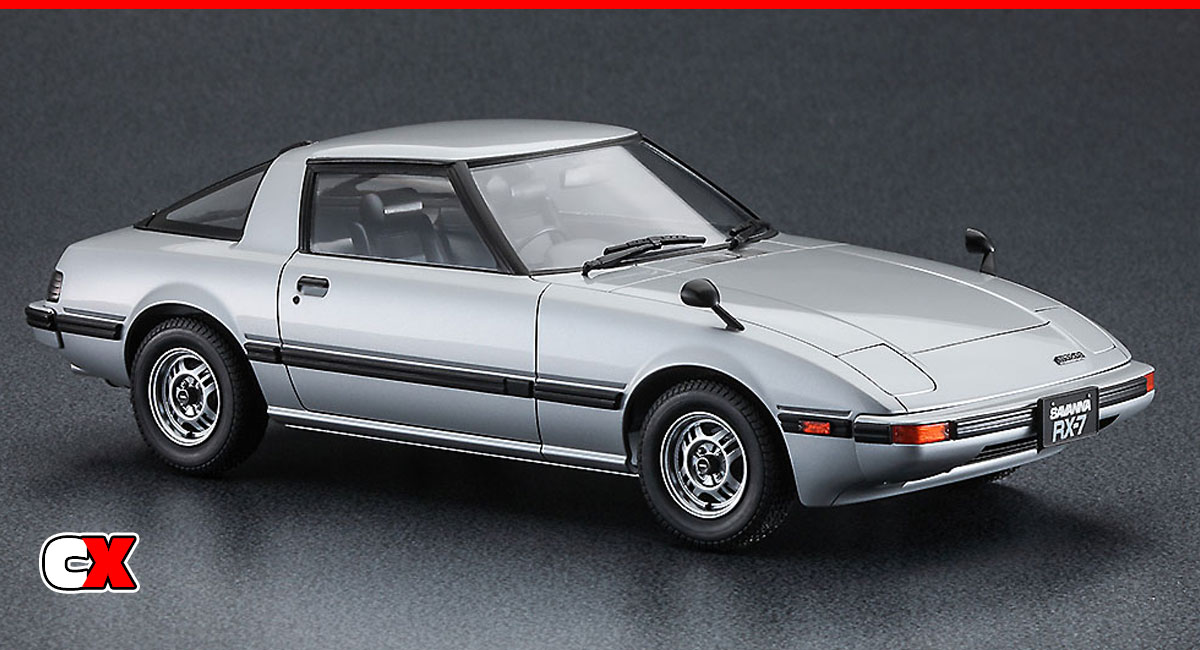 Hasegawa has 4 new model car kits for the month of May 2023. These kits include a Nissan, a Subaru, a Mazda and a Toyota. Let's take a look at each one individually.
The first kit is the Nissan Pulsar GTI-R Rally car from the 1992 Portugal Rally. This car is manufactured in 1/24 scale, has approximately 145 parts and includes two liveries – 6th place finisher Car 11 of Francois Chatriot and Car 8 of driver Tommi Makenen. It's got some great looking features – roof and hood vents, rear wing, mud flaps and front mounted driving lights. Loving the Rally-inspired wheels as well.
20639 Hasegawa Nissan Pulsar GTI-R 1991 Portugal Rally
The second kit is from the 1990 Rally New Zealand – the Subaru Legacy RS. It is in 1/24 scale, has approximately 107 parts and has 2 liveries: 5th place Car 11 from driver Peter "Possum" Bourne and Car 4 from driver Mike Kirkland. Notable features – front mounted driving lights, mud flaps and a roof scoop and antenna.
20636 Hasegawa Subaru Legacy RS 1990 Rally New Zealand
Moving on to a road racer, we've got a beautiful Toyota MR2 from the 1986 Rally Sprint. This car took first place and includes the winning livery – Car 3 from Damon Hill. It's in 1/24 scale and approximately 113 parts. There's not much modified on it – even looks like stock wheels/covers! A nice livery and rear wing round out the kit.
20638 Toyota MR2 1986 Rally Sprint Winner
The final ride this month is a 1980 Mazda Savanna RX-7 GT. This car is modeled in 1/24 scale, has approximately 138 parts. Features include a RHD interior, fender-mounted mirrors, custom wheels and the standard, beatifully-sleek RX-7 look.
20635 Hasegawa Mazda Savanna RX-7 GT
Check out more cool products from Hasegawa on CompetitionX.
Make sure you visit and subscribe to our YouTube Channel (CompetitionX YouTube) for up to date videos on all the current products!
Notice: Some of our articles, videos and descriptions may contain affiliate links, which means that if you click on one of the product links, we may receive a small commission. This helps support the website and social media channels and allows us to continue to produce content. Thank you for the support!
#hasegawa #rccars #competitionx
Random Past Posts
Tekno RC has announced the arrival of it's next-gen 1:8 nitro buggy, the NB48.3. They've taken what they've learned from the previous car and made it faster, more nimble and …

Two new 1/8 scale releases from Maverick RC (in conjunction with HPI Europe) include the DesertWolf 4WD Buggy and TimberWolf 4WD Short Course Truck, both lightweight platforms that come loaded …

Optimized Mounting