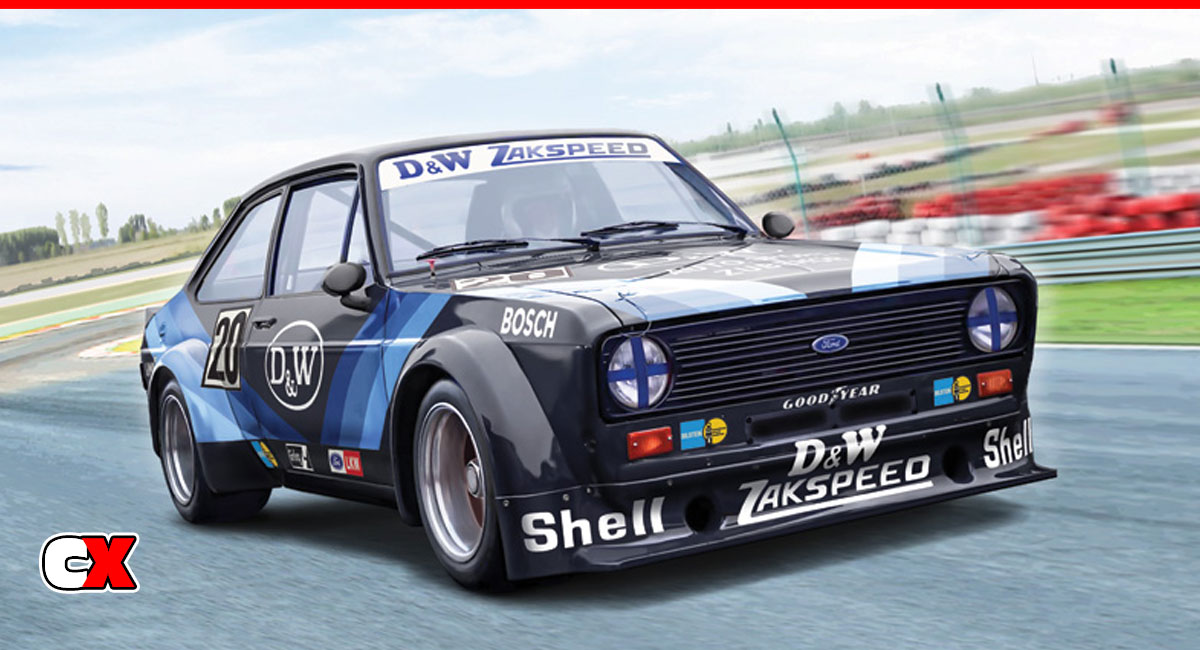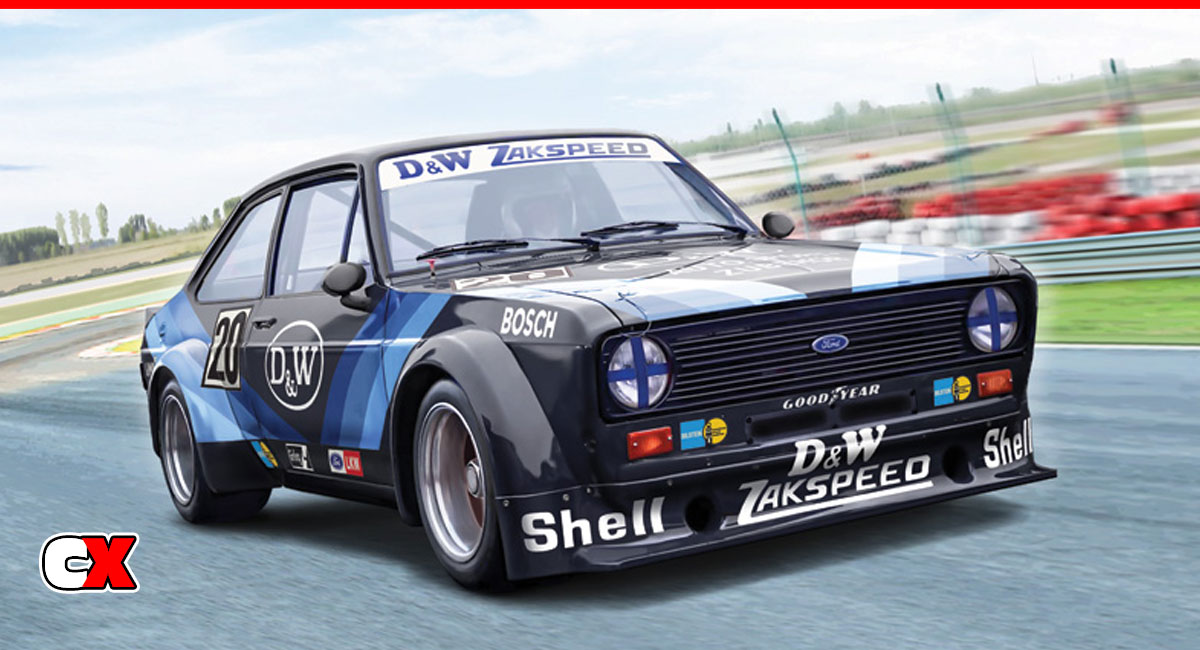 New for the early part of July are these 3 new kits from Italeri – the Ford Escort Zakspeed GR.2, Mercedes Benz SK 1844 LS V8 and the Mercedes Benz 190E 2.4 16v.
The Ford Escort is stunning and is based on the 1977/1978 Zakspeed Team-built ride that featured some very racy options. Wide, flared fenders, a front spoiler, side-exhaust and the removal of both bumpers gave the Escort an all-business look. This kit is 1/24 scale, a Level 2 build and comes molded in blue, black and clear and a single plated-parts tree.
3664 Italeri Ford Escort Zakspeed Gr.2
The next kit up from Italeri is this 1/24 scale Mercedes BenzSK 1844 LS V8 tractor truck. The SK, or Schwere Klasse, designated this truck as a heavy vehicle in this range and had a few upgrades to make it more suitable for long journeys. It is a Level 5 build and comes molded in black, white and clear as well as one plated tree. There are also 3 different livery versions included.
3958 Italeri Mercedes Benz sk 1844 LS V8
The final ride is the Mercedes Benz 190E 2.3 16v. It is modeled after the original 190 which was Mercs entry-level sedan. It did, however include many styling and technical innovations for the time. It is molded in 1/24 scale, is a Level 3 build and comes with black, clear and light grey parts trees. It also comes with a decal sheet that allows you to build it one of 2 ways – standard street version of the 1984 Nurburgring Race of Champions edition.
3624 Italeri Mercedes Benz 190E 2.3 16v
For more information, please visit: www.italeri.com
Check out more cool products from Italeri on CompetitionX.
Make sure you visit and subscribe to our YouTube Channel (CompetitionX YouTube) for up to date videos on all the current products!
Notice: Some of our articles, videos and descriptions may contain affiliate links, which means that if you click on one of the product links, we may receive a small commission. This helps support the website and social media channels and allows us to continue to produce content. Thank you for the support!
#italeri #rccars #competitionx