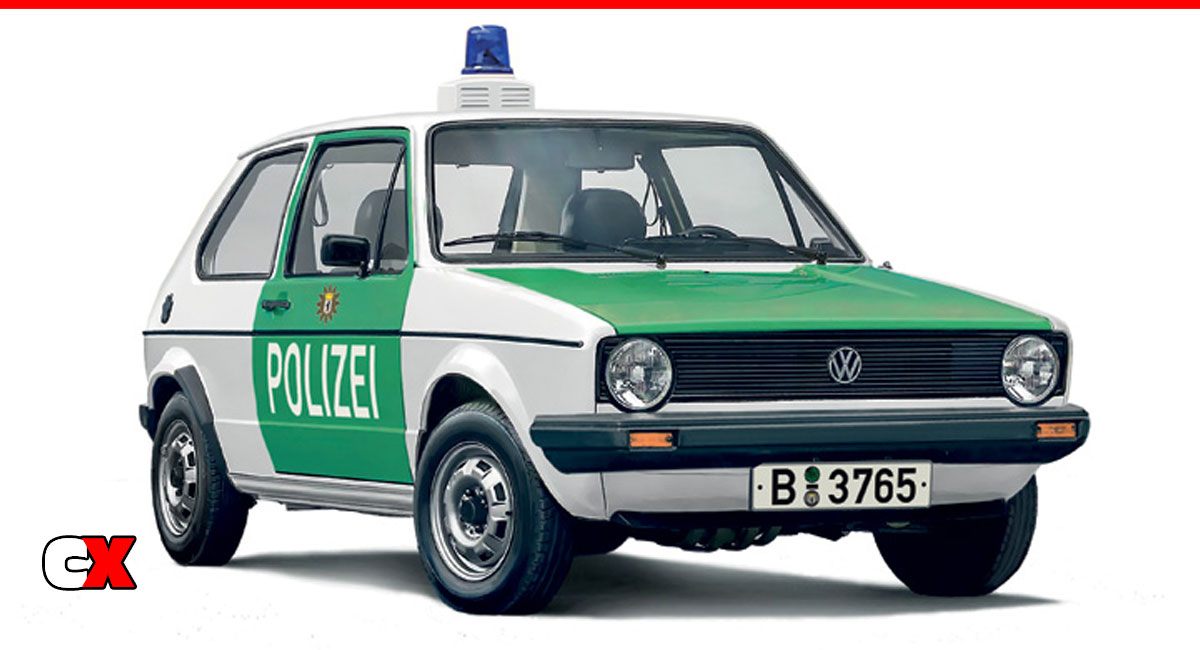 New from Italeri for March 2023 are the Scania S770 4×2 Normal Roof and VW Golf Polizei kits.
The Scania S770 4×2 Normal Roof is an incredibly detailed kit, features new parts that include a complete cabin interior, a fully-detailed V8 engine, rubber tires and a Front Special Edition decal sheet. The driver door and radiator grille both open to reveal detail behind. There is also a detailed photo-etched parts sheet included. It is molded in 1/24 scale and is a Skill Level 5 model kit.
3961 Italeri Scania S770 4×2 Normal Roof
This Skill Level 3 kit is of a vey cool looking 1970's VW Golf in the white and green German Polizei livery. The kit features a full interior, suspension and engine and comes with a detailed sticker sheet. The single blue light on the roof is a separate part, so you could change things up a bit and make this a normal street VW. It is molded in 1/24 scale.
3668 Italeri VW Golf Polizei
Check out more cool products from Italeri on CompetitionX.
Make sure you visit and subscribe to our YouTube Channel (CompetitionX YouTube) for up to date videos on all the current products!
Notice: Some of our articles, videos and descriptions may contain affiliate links, which means that if you click on one of the product links, we may receive a small commission. This helps support the website and social media channels and allows us to continue to produce content. Thank you for the support!
#italeri #rccars #competitionx
Random Past Posts
Today's hi-tech 1/10 4WD buggies offer streamlined looks and performance. The downside to this performance is the decrease in airflow under the body. This can cause heat buildup, especially if …

The Build – Part 1 The steering is typically the first part of almost every build, and the FT T4.2 is no different. It's simple and straightfoward. Let's get to …

The Axial SCX10 2012 Jeep Wrangler Unlimited C/R Edition Manual has been added to the CompetitionX Manual Database. You can download a copy here: Axial SCX10 2012 Jeep Wrangler Unlimited …