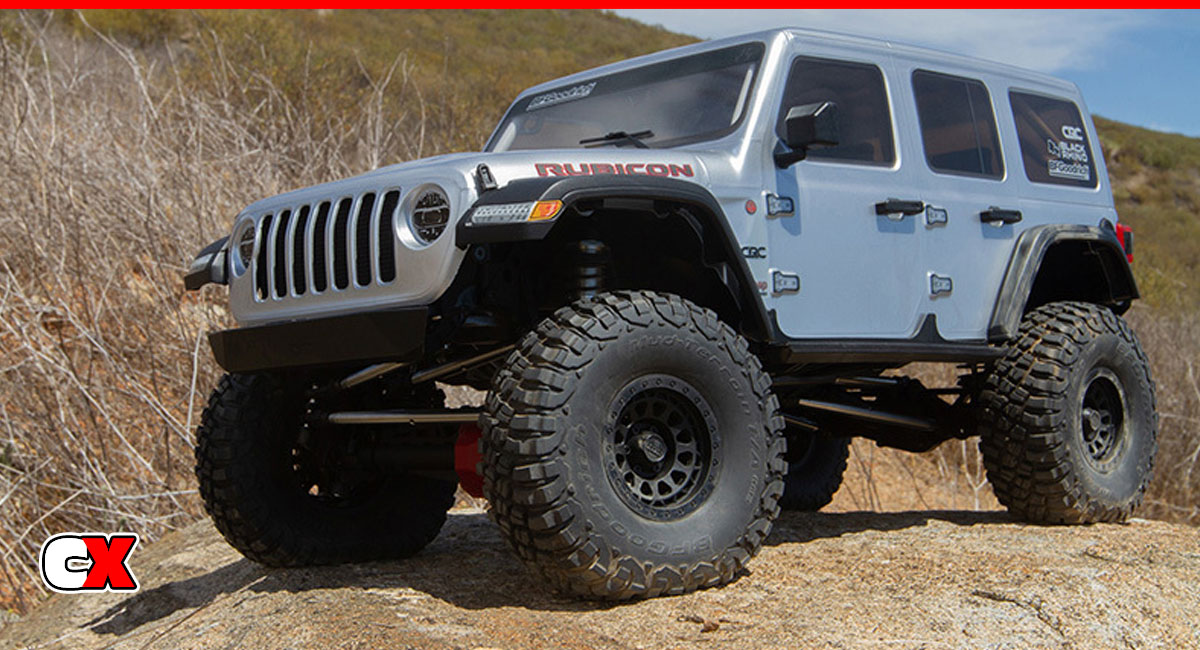 Axial has dropped something BIG – introducing their new SCX6, a 1/6 scale trail truck that looks to be a scaled up from the SCX10 platform.
This rig looks super cool with larger everything – tires, body, chassis, transmission, metal links, etc – and features a full array of Spektrum electronics. The body is super detailed as well, featuring separate rear red lenses (not molded to the body), lots of bolt ons and a full LED light kit.
It is available in two colors: green and silver
What We Like:
Obviously, the size is awesome. The detail is great and with that 4S power system, you'll be grinding up almost any rock surface you come across. We also love, out of all the companies out there, that this came from Axial.
What We're Not Sure About:
Two things, actually. 1) Innovation. It's big, but that's about it. With a platform like this (and being the first ones to it), there really should be something cool and different included – it's just a bigger version of what's out there. 2) That price – $1099 – ouch! For $100 more I can get a 1/5 scale, gas-guzzling Losi DBXL. That might be an issue with some.
AXI050000T1 Axial SCX6 1/6 Jeep JLU Wrangler Trail Truck – Green
AXI050000T2 Axial SCX6 1/6 Jeep JLU Wrangler Trail Truck – Silver
Check out RC Driver's unboxing of the new SCX6 below:

For more information, please visit: www.axialracing.com
Check out Axial products at AMain Hobbies.
Check out more cool products from Axial on CompetitionX.
Make sure you visit and subscribe to our YouTube Channel (CompetitionX YouTube) for up to date videos on all the current products!
Notice: Some of our articles, videos and descriptions may contain affiliate links, which means that if you click on one of the product links, we may receive a small commission. This helps support the website and social media channels and allows us to continue to produce content. Thank you for the support!
#axialracing #rccars #competitionx