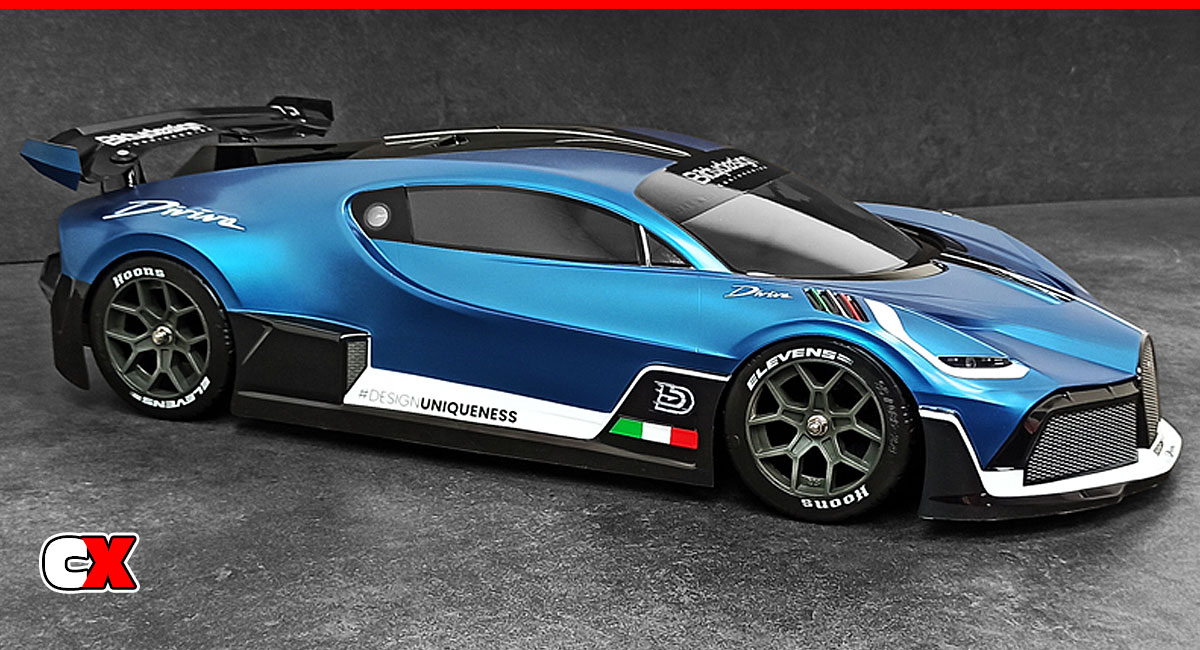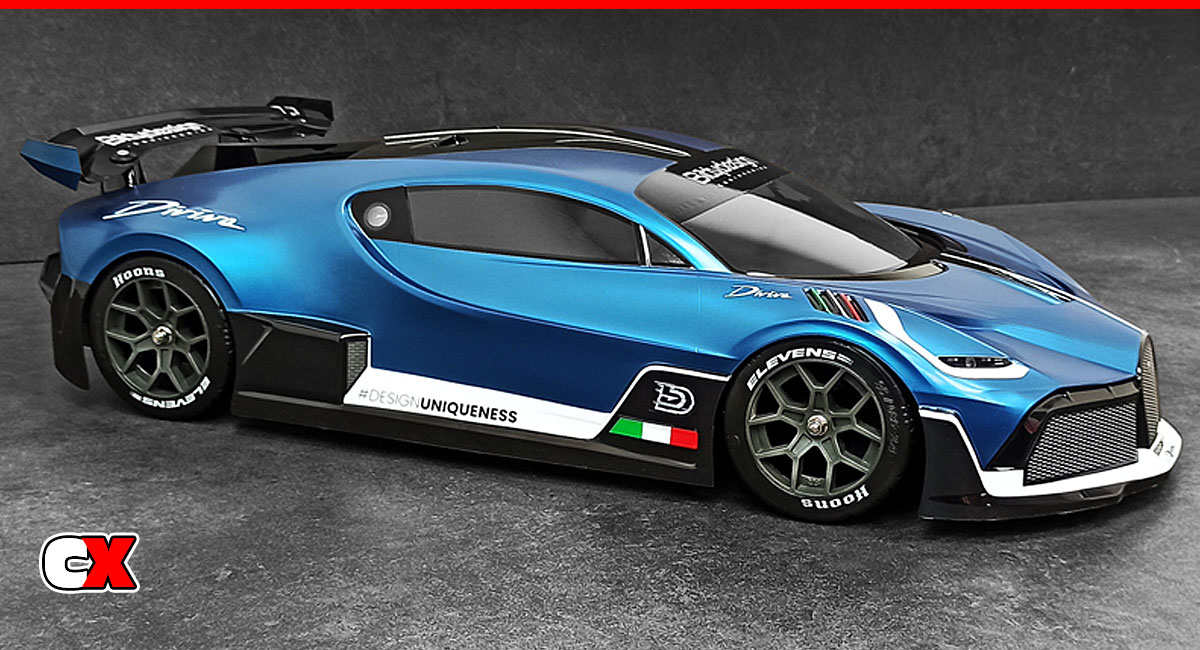 Got an ARRMA Vendetta in your stable that needs a new look? Then take a look at the stellar new Divina lid from Bittydesign!
This body has a very Bugatti feel to it, with the triple front mesh grille and a long, sleek design that ends with a center stabilizing fin and oversized rear wing. The body is molded in clear from 1mm thick polycarbonate, includes window masks, decal sheet and the hardware to mount the wing.
It is a direct fit for the Vendatta but will also work with any vehicle having a 335mm wheelbase.
Quick Stats
Product: Bittydesign Divina 1/8 Scale Body
Part #: BDAR8-DIV
Scale: 1/8 Scale
Price: $80
Build Type: n/a
BUY NOW: https://bit.ly/3RJ6QrK
Features
• Manufactured with first choice Lexan® polycarbonate 1mm thick
• Included in the kit is a complete set of screws, nuts and large plastic washers necessary for a correct attachment of the rear wing
• Specifications: length 580mm, width 256mm, height 126mm
• Wheelbase: 335mm (with dBoots ® Hoons Elevens wheels diameter 61x35mm, # ARA550093)
• Sold transparent with protective outer film
• Included in the package is a pre-cut adhesive card , window masks and Lexan® spoiler
What We Like:
Large scale bodies always look WAY better, so we're always excited to see what Bittydesign comes out with for the ARRMA cars. The Divina body is very cool and we're LOVING all the detail, crazy hood mold lines, roof scoops, side panel grooves, center spine and that rear wing – it all just comes together. THIS makes me want to get a Vendetta!
What We're Not Sure About:
As the size goes up, so does the price. But hey, you've already spent $450 for the car…
For more information, please visit: hwww.bittydesign.net
Gallery

Check out more cool products from Bittydesign on CompetitionX.
Make sure you visit and subscribe to our YouTube Channel (CompetitionX YouTube) for up to date videos on all the current products!
Notice: Some of our articles, videos and descriptions may contain affiliate links, which means that if you click on one of the product links, we may receive a small commission. This helps support the website and social media channels and allows us to continue to produce content. Thank you for the support!
#bittydesign #rccars #competitionx