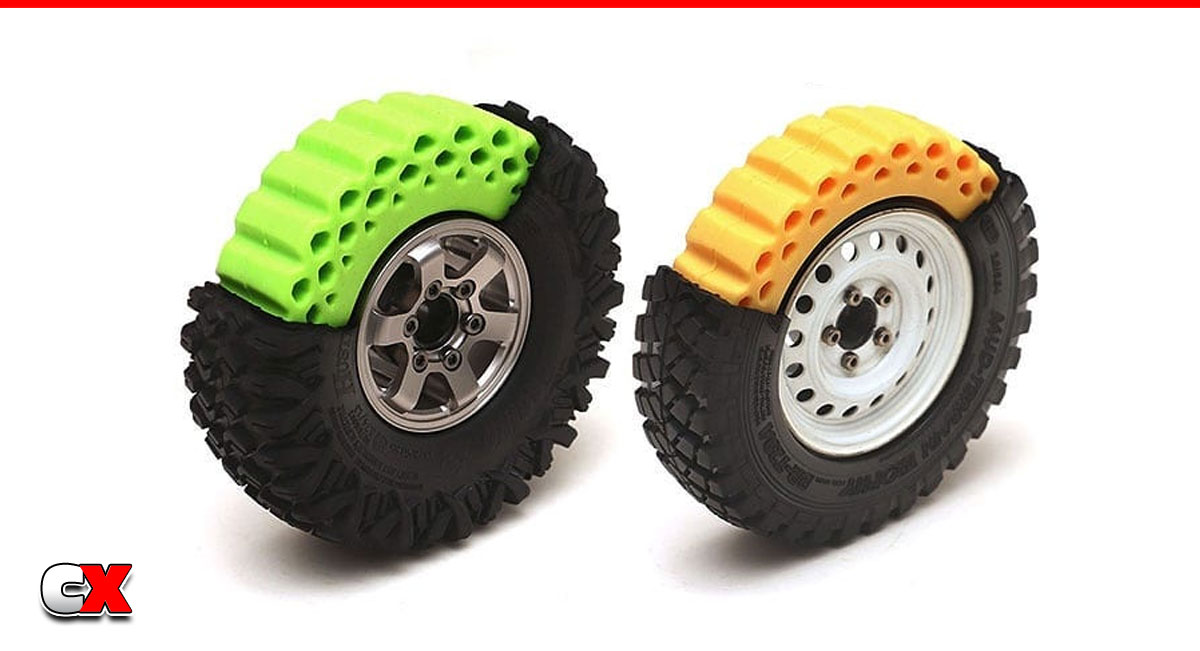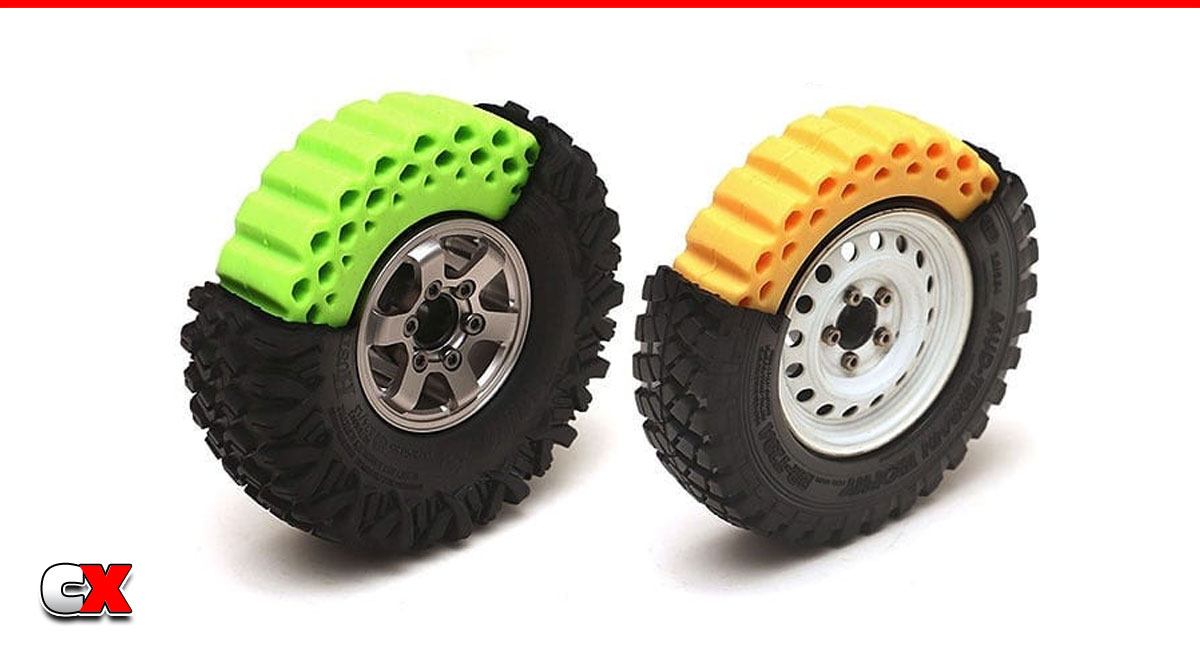 A couple months ago we talked about Boom Racing's silicone tire inserts and why we thought they were a brilliant idea (see that here: Boom Racing Rock Monster Red Silicone Tire Inserts. Well, BR is at it again with 2 more inserts for 1.55″ and 1.9″ applications!
Both of these new inserts are color-coded for easy size-designation – the 1.55″ inserts are green while the 1.9″ inserts are yellow. Like their larger 1.9″ Red inserts, these have the same qualities as far as wear and compression specs.
What We Like:
Of course we love the fact that these inserts will continue to perform for years, not being affected by water or weather. These could very well be your 'forever' inserts and actually outlasting the tires they are in!
What We're Not Sure About:
As stated with the Red inserts, we're unsure of just how well the flex characteristics are going to be. Silicone seems like a pretty stiff substance which, really, is great for weighty rigs, but some might want a softer insert for more tire flex (easily done by putting in a different foam insert). Since these appear to be the 'same' silicone (with the color designating a width-difference), we're really going to be interested in how they'll perform on different terrain.
BRRM15504 Boom Racing Rock Monster Silicone Tire Inserts – Green 1.55″
BRRM19393 Boom Racing Rock Monster Silicone Tire Inserts – Yellow 1.9″

For more information, please visit: www.boomracingrc.com
When buying Pro-Line product directly on their site, don't forget to use the code COMPETITIONX to save 10% on your order!
Check out more cool products from Boom Racing on CompetitionX.
Make sure you visit and subscribe to our YouTube Channel (CompetitionX YouTube) for up to date videos on all the current products!
Notice: Some of our articles, videos and descriptions may contain affiliate links, which means that if you click on one of the product links, we may receive a small commission. This helps support the website and social media channels and allows us to continue to produce content. Thank you for the support!
#boomracing #rccars #competitionx