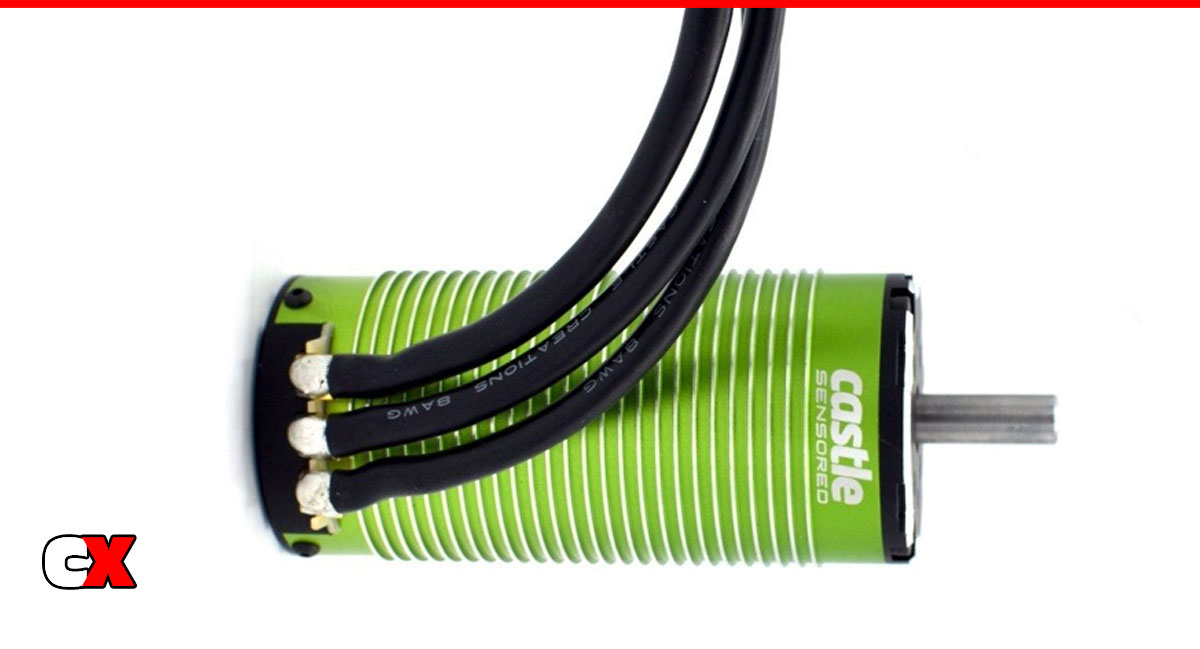 Finally – it was only a matter of time before Castle Creations dropped a drag motor into their current lineup of brushless stuff. This new motor rings in at 2400kV and has some high-end features like a stainless steel rotor sleeve, 8mm stainless steel motor shaft, pre-wired 8 gauge silicone wire and max RPM of 90,000! It's also capable of handling up to 8S of LiPo power!
What We Like:
One word – POWER! 8S through this 2400kV motor at 90,000 RPM is massive and could power a 1/8 scale to some serious speeds! We love its heavy duty design! This motor is so powerful there's even a 'WARNING' statement on the product page about abusive power. Awesome!
What We're Not Sure About:
Other than the size (it is a rather large motor), the price is a bit up there as well. However, when you think about what you're getting, it does make sense that it would be up there in cost.
060-0091-00 Castle Creations 1721 Sensored Brushless Drag Motor

For more information, please visit: www.castlecreations.com
Check out Castle Creations products at AMain Hobbies.
Check out more cool products from Castle Creations on CompetitionX.
Make sure you visit and subscribe to our YouTube Channel (CompetitionX YouTube) for up to date videos on all the current products!
Notice: Some of our articles, videos and descriptions may contain affiliate links, which means that if you click on one of the product links, we may receive a small commission. This helps support the website and social media channels and allows us to continue to produce content. Thank you for the support!
#castlecreations #rccars #competitionx