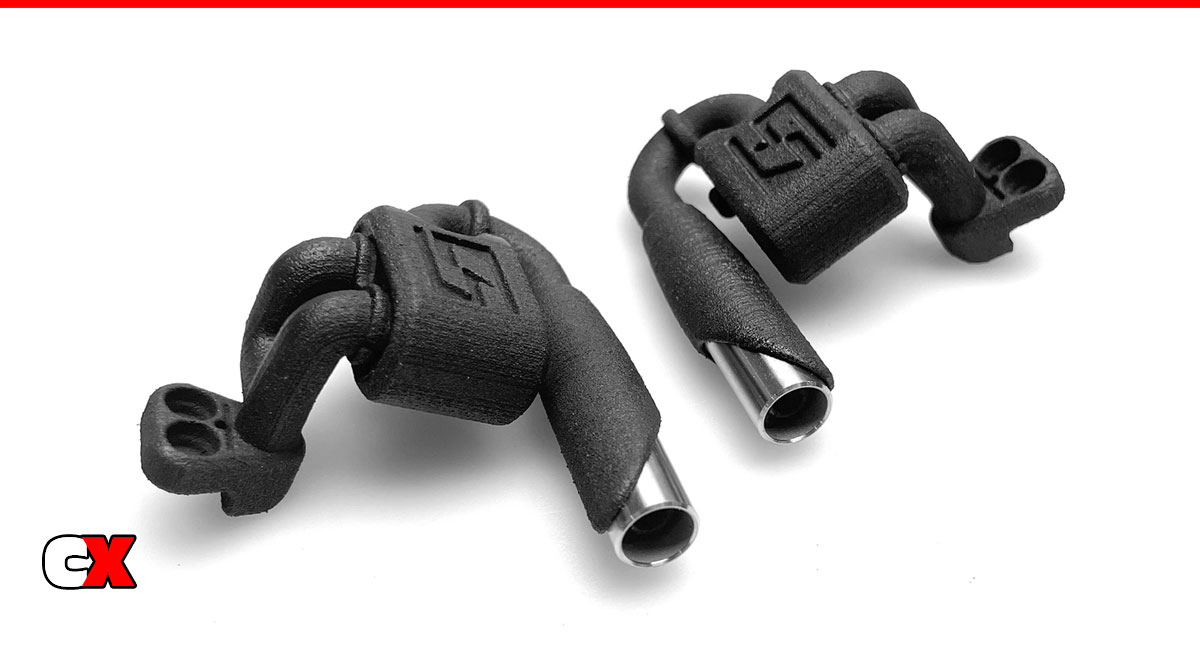 Traxxas' TRX-4 Bronco comes loaded with detail off the showroom floor, but there's always room for improvement – in this case, this cool-looking dual performance exhaust setup from Club5 Racing!
This setup consists of a 3D printed exhaust system that attaches to the frame rails of your TRX-4, then drops down for the perfect fit with your Bronco body. To sweeten the deal, Club5 has included stainless steel tips that press fit into the 3D printed parts! These give the exhaust very realistic look!
What We Like:
Custom-fitting an exhaust on any vehicle really adds to the overall scale appearance. Not only does this system look great, but this combination with the stainless steel tip is really next level! Going to be keeping my eye out for other versions of this exhaust that work for my rides!!!
What We're Not Sure About:
Nothing really, on the consumer end. I do think it's a bit optimistic to make the exhaust specific to each individual vehicle (for sales purposes), but that's just me.

For more information, please visit: www.club5racing.com
Check out more cool products from Club5 Racing on CompetitionX.
Make sure you visit and subscribe to our YouTube Channel (CompetitionX YouTube) for up to date videos on all the current products!
Notice: Some of our articles, videos and descriptions may contain affiliate links, which means that if you click on one of the product links, we may receive a small commission. This helps support the website and social media channels and allows us to continue to produce content. Thank you for the support!
#club5racing #rccars #competitionx