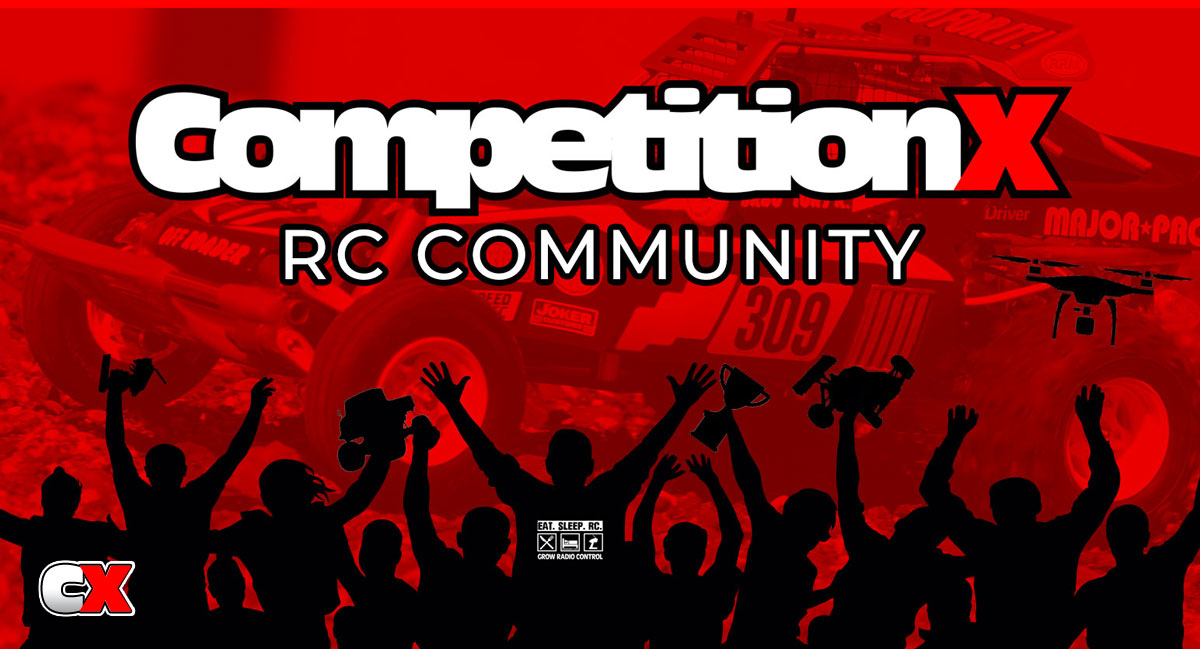 In an effort to help connect with all of our followers, we've created a new Facebook Group – CompetitionX RC Community. In this group, myself and a select group of Moderators will answer RC questions, talk about events and new products as well as an occasional chat about industry happenings.
If you're interested in becoming involved, head over to the group and sign up. It's a 'member's only' thing at the moment (to help keep the spam down), but if you're into RC, you're a shoe-in to be accepted!

For more information, please visit: www.facebook.com/groups/competitionxrccommunity
When buying Pro-Line product directly on their site, don't forget to use the code COMPETITIONX to save 10% on your order!
Make sure you visit and subscribe to our YouTube Channel (CompetitionX YouTube) for up to date videos on all the current products!
Notice: Some of our articles, videos and descriptions may contain affiliate links, which means that if you click on one of the product links, we may receive a small commission. This helps support the website and social media channels and allows us to continue to produce content. Thank you for the support!
#tonyphalen #rccars #competitionx