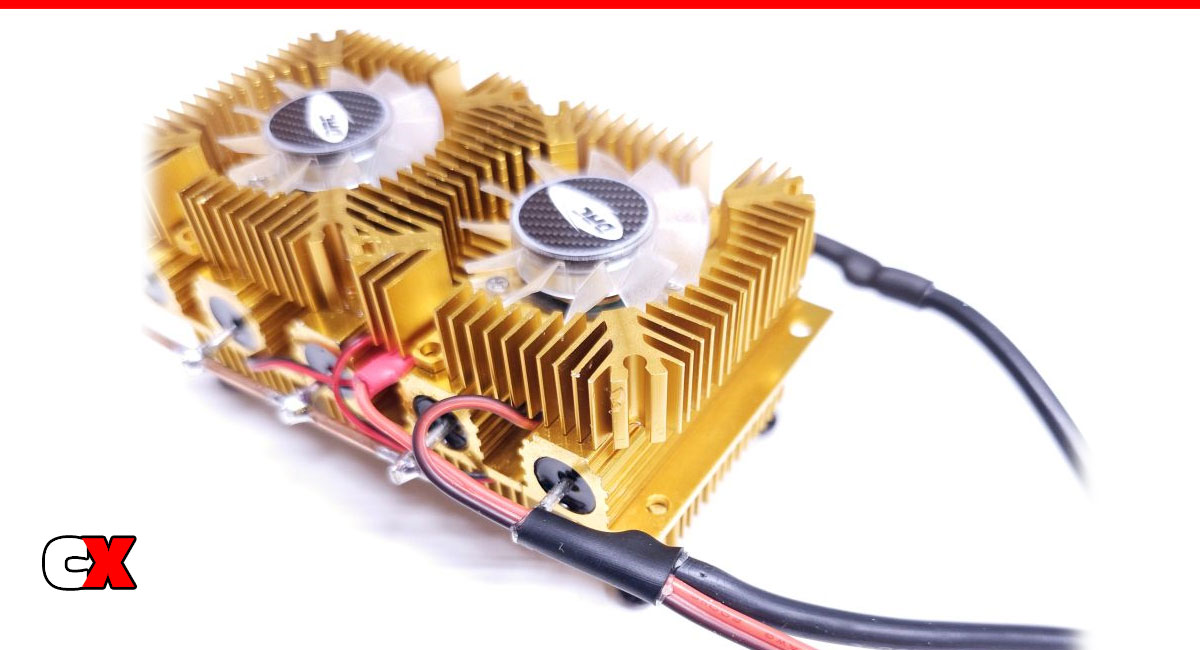 Donathan RC has announced a pair of new items to make your charging (and discharging) process a bit more complete.
Their new 75A Power Supply is handcrafted in the USA and comes wrapped in a clean-looking carbon fiber vinyl. It features a 3-pack of 4mm charging plugs (and a 5v USB plug) that is protected by a 3D printed part with the DRC logo in it.
The second item is a 40A Discharge Bank that is designed to work with iCharger range – 308, 406, 4010, Dx6, Dx8, 456 and the 458. It has two huge heatsinks with fans (on a thermal switch) to help cool the unit during discharge and can run off of your 12V power source, like the above DRC Power Supply.
Quick Stats
Product: Donathan RC Power Supply and Discharge Bank
Part #: n/a
Scale: n/a
Price: $94.99 (Power Supply), $84.99 (Discharge Bank)
Build Type: n/a
BUY NOW: https://bit.ly/44NVvNs
What We Like:
We have similar units to these and not only love how well they work, but love how cool it makes your pit space look!
What We're Not Sure About:
It's a somewhat expensive setup – and this doesn't include a charger!
For more information, please visit: drcproshop.com
Gallery

Check out more cool products from Donathen RCon CompetitionX.
Make sure you visit and subscribe to our YouTube Channel (CompetitionX YouTube) for up to date videos on all the current products!
Notice: Some of our articles, videos and descriptions may contain affiliate links, which means that if you click on one of the product links, we may receive a small commission. This helps support the website and social media channels and allows us to continue to produce content. Thank you for the support!
#donathenrc #rccars #competitionx
Random Past Posts
Keeping Your Cars Elevated in Style One item every RCer needs is some sort of car stand to keep your ride elevated while you're doing maintenance, rebuilding shocks or saucing …

Thousands of spectators flocked to the 2012 Motorama event watching and participating in everything from motocross to karting to sprints and RC. Team Associated was there supporting our customers, promoting …

One of the features I look for in a transmitter is the ability to adjust the trigger brake lever. Being able to do this allows me much better control of …