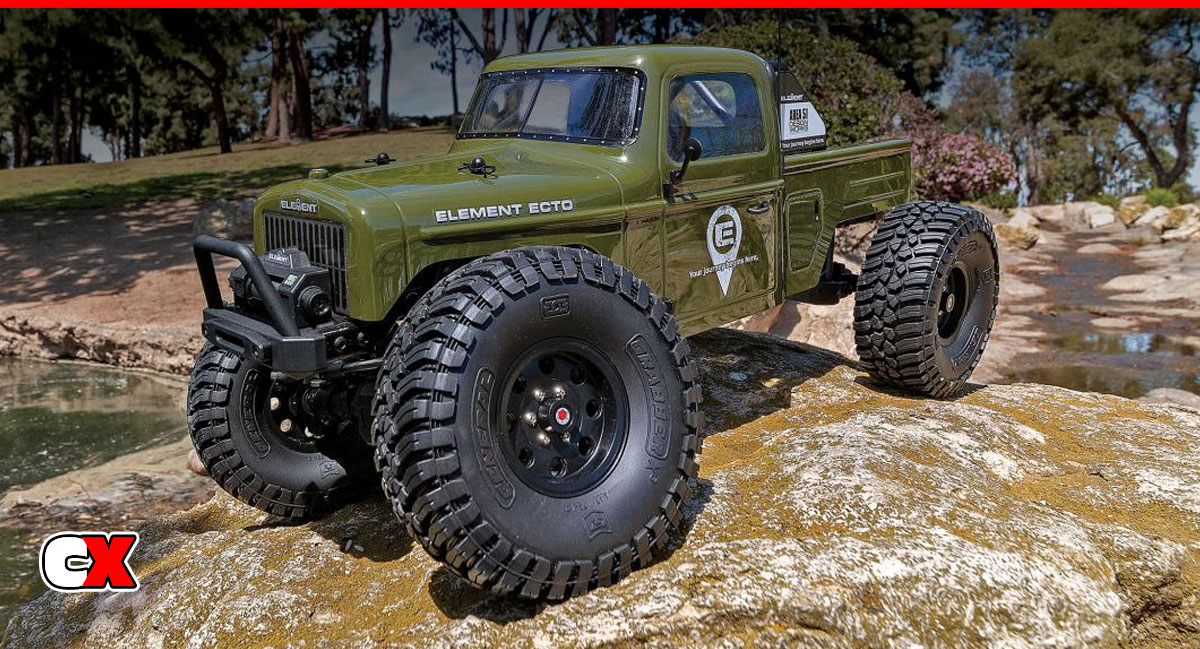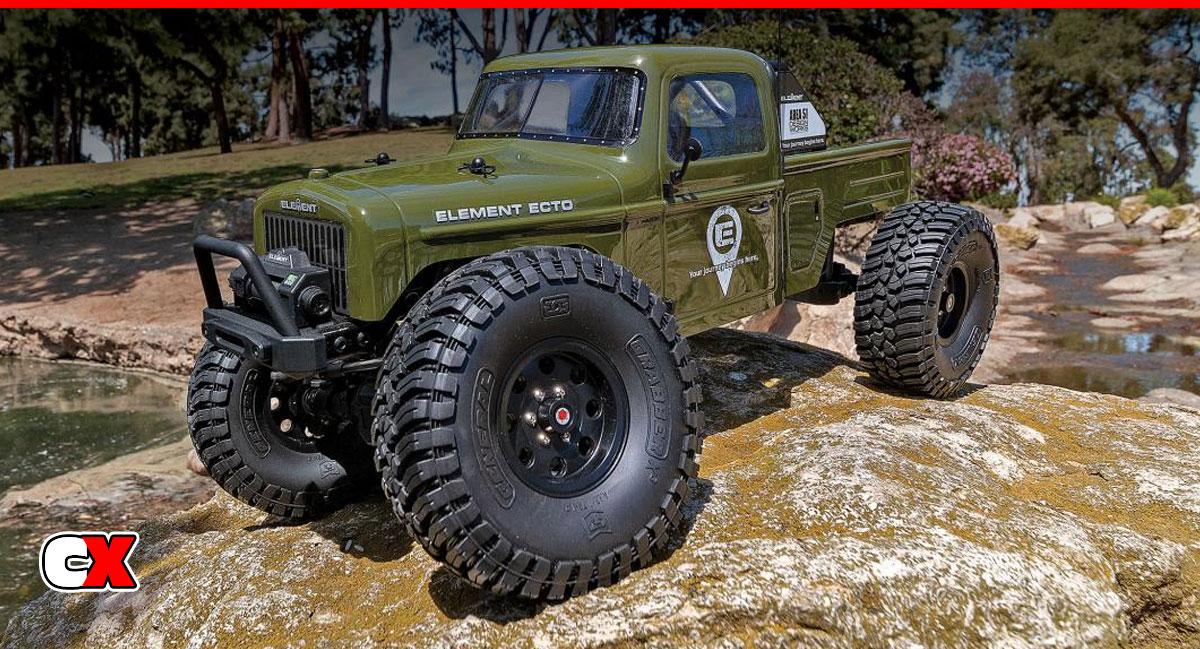 The Element RC ECTO is one of the coolest RTR trail trucks on the market. It originally came in the polarzing bright yellow color – a bit too much for some people. Element has re-released the same exact version of the truck but now in a much more appealing Army green!
This truck is quite capable right out of the box. It comes in RTR trim with a full set of Reedy electronics and the GKS suspension package.
Available as an RTR or with the RTR Combo package.
Quick Stats
Product: Enduro ECTO
Part #: 40117
Scale: 1/10 Scale
Price: $409.99
Build Type: RTR
BUY NOW: https://bit.ly/3Gf0098
Features
• Stealth X Transmission
• Aluminum Track Bar Mount
• GKS Shock Mount Inserts
• Rear Anti-Roll Bar
• Reedy Power Electronics
• Trailing Arm Suspension
What We Like:
Much. Better. The yellow was cool but we think you'd get over it really quick. The Army green is much more suited to the type of driving you'll be doing with this rig.
What We're Not Sure About:
Nothing. Love the new color.
For more information, please visit: www.associatedelectrics.com/element
Gallery

Check out more cool products from Element RC on CompetitionX.
Make sure you visit and subscribe to our YouTube Channel (CompetitionX YouTube) for up to date videos on all the current products!
Notice: Some of our articles, videos and descriptions may contain affiliate links, which means that if you click on one of the product links, we may receive a small commission. This helps support the website and social media channels and allows us to continue to produce content. Thank you for the support!
#elementrc #rccars #competitionx