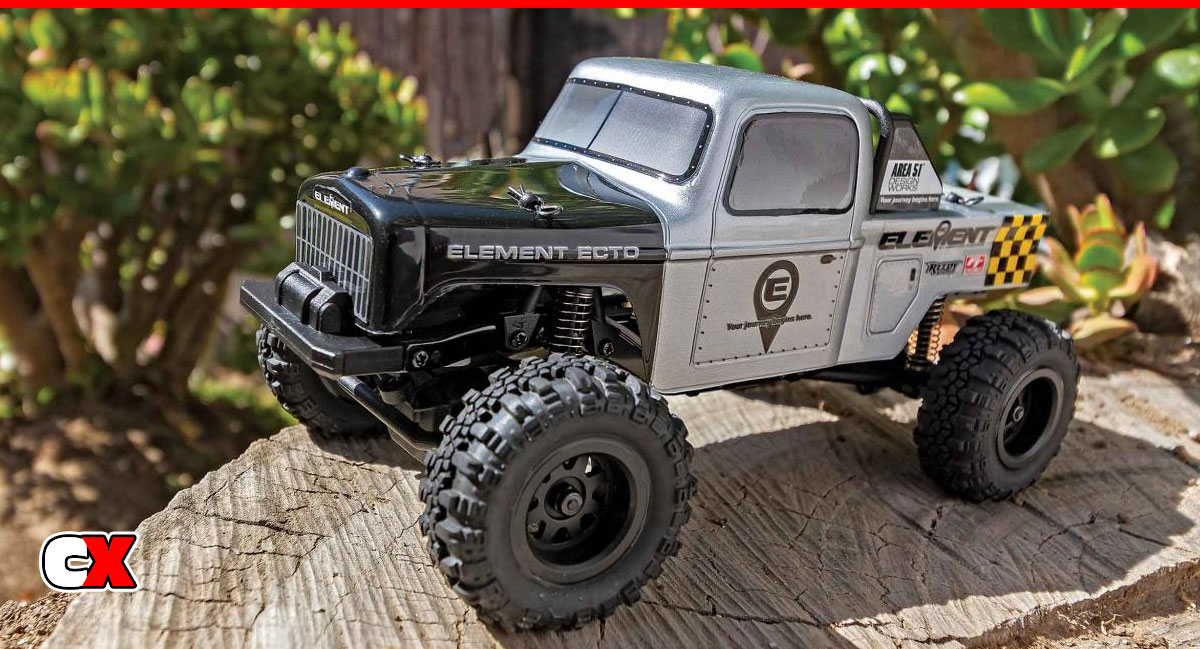 Element RC has taken their very popular Enduro Ecto and created a pocked-sized version – the Enduro24 Ecto RTR! This truck is uses the same Enduro24 chassis but now tops it off with the fenderless Ecto body wrapped in a cool metallic paint scheme.
Quick Stats
Product: Element RC Enduro24 Ecto RTR
Part #: 20183
Scale: 1/24 Scale
Price: $106.99
Build Type: RTR
BUY NOW: https://bit.ly/3RLHVny
Features
• Single-piece polycarbonate Ecto body
• 2.4GHz 2-channel radio
• 2-in-1 receiver and ESC combo
• Single-cell LiPo battery included
• Charger included
• 7mm wheel hexes
• Vertical metal chassis rails
• Soft compound rubber tires
• Soft, coil-over shock absorbers
• Telescoping center driveshafts
• Adjustable body posts
• Removeable front bumper
• Steel pivot balls
What We Like:
We're pretty huge fans of the Ecto body style, as most are, simply because it has a very purposeful, on-the-rocks look to it. Shrink it down and drop it on the capable Enduro24 chassis and you've got a great little truck that's great for limited spaces. We're also loving the paint scheme on this – SOOO much better than the OG Enduro24! You can see our Enduro24 unboxing video here: https://www.competitionx.com/news-feed/element-rc-enduro24-sendero-trail-truck-unboxing/.
What We're Not Sure About:
Almost everyone I talk to says they run their 1/10 scale version on a 3S LiPo (which is 1 cell more than a typical RC car runs on) – this should come with a 2S LiPo (instead of the 1S).
For more information, please visit: www.associatedelectrics.com/element
Gallery

Check out more cool products from Element RC on CompetitionX.
Make sure you visit and subscribe to our YouTube Channel (CompetitionX YouTube) for up to date videos on all the current products!
Notice: Some of our articles, videos and descriptions may contain affiliate links, which means that if you click on one of the product links, we may receive a small commission. This helps support the website and social media channels and allows us to continue to produce content. Thank you for the support!
#elementrc #rccars #competitionx