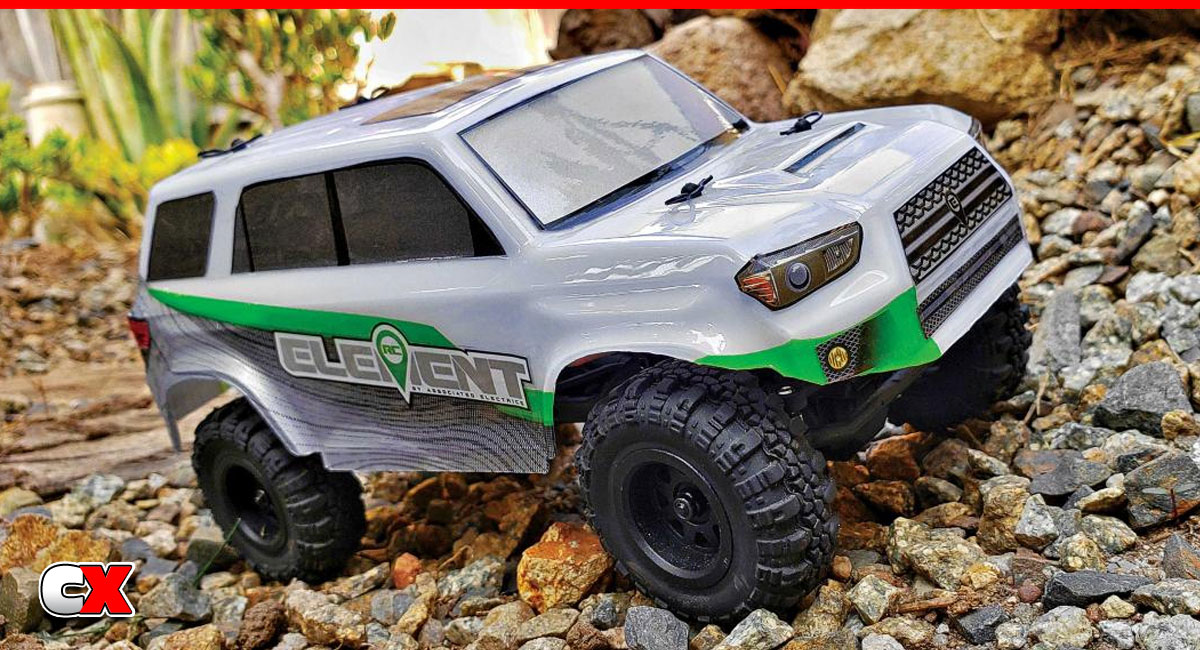 Have an Element RC Enduro24 but love the look of the 1/10 scale Trailrunner? Well now you can have both – meet the Enduro24 with the Trailrunner body set!
What We Like:
The Enduro24 is a super fun little truck, however the body coloring options on it were, well, horrible. We're LOVING the livery on the new Trailrunner lid – color (and purposeful) graphics that aren't overbearing. And, of course, we're happy it still comes with all the other great features this truck has to offer!
What We're Not Sure About:
We still want a 2S LiPo battery – sorry, let me rephrase that – we NEED a 2S LiPo battery option. Pretty please?
20182 Element RC Enduro24 Trailwalker Trail Truck RTR

For more information, please visit: www.associatedelectrics.com/element
Check out Element RC products at AMain Hobbies.
Check out more cool products from Element RC on CompetitionX.
Make sure you visit and subscribe to our YouTube Channel (CompetitionX YouTube) for up to date videos on all the current products!
Notice: Some of our articles, videos and descriptions may contain affiliate links, which means that if you click on one of the product links, we may receive a small commission. This helps support the website and social media channels and allows us to continue to produce content. Thank you for the support!
#elementrc #rccars #competitionx