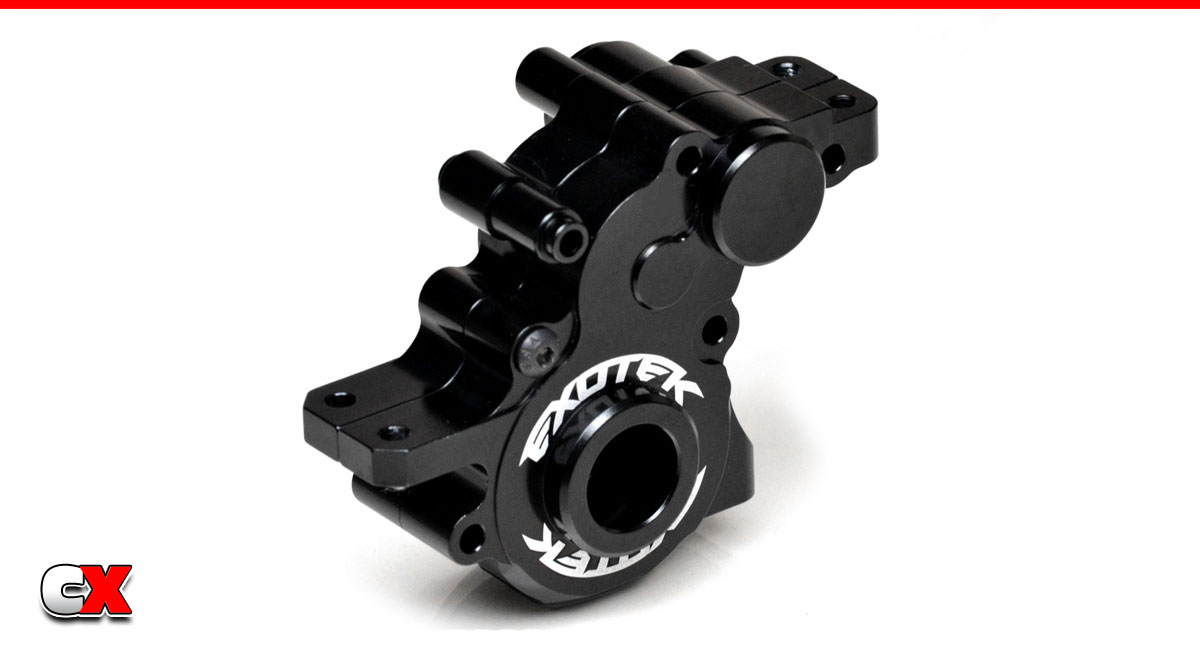 So you want to bulletproof your DR10, huh? Well then you're definitely going to want to check out this new alloy gearbox from Exotek Racing! This gearbox is precision-machined from premium aluminum to keep your gears in perfect alignment – no flexing or distorting under load. It also help keeps your wheelie bar centered, eliminating any flex in that location as well!
What We Like:
Drag racing has it's own set of rules – with all that mighty power, things tend to flex a bit more than under normal offroad conditions. That being said, this aluminum gearbox will prevent any of that as well as keeping your internal gears perfectly aligned. This is a pretty huge upgrade for those running super hot motors! It also accommodates most wheelie bars, helping to keep them straight. And, finally, being of alloy construction, helps dissipate heat from the motor. We think this lightweight piece (only 43g) is a no-brainer for any DR10-based build!
What We're Not Sure About:
Uh, nothing? Maybe lightweight screws???
2010 Exotek Aluminum Gearbox for the Team Associated DR10

For more information, please visit: www.exotekracing.com
Check out Exotek products at AMain Hobbies.
Check out more cool products from Exotek on CompetitionX.
Make sure you visit and subscribe to our YouTube Channel (CompetitionX YouTube) for up to date videos on all the current products!
Notice: Some of our articles, videos and descriptions may contain affiliate links, which means that if you click on one of the product links, we may receive a small commission. This helps support the website and social media channels and allows us to continue to produce content. Thank you for the support!
#exotek #rccars #competitionx