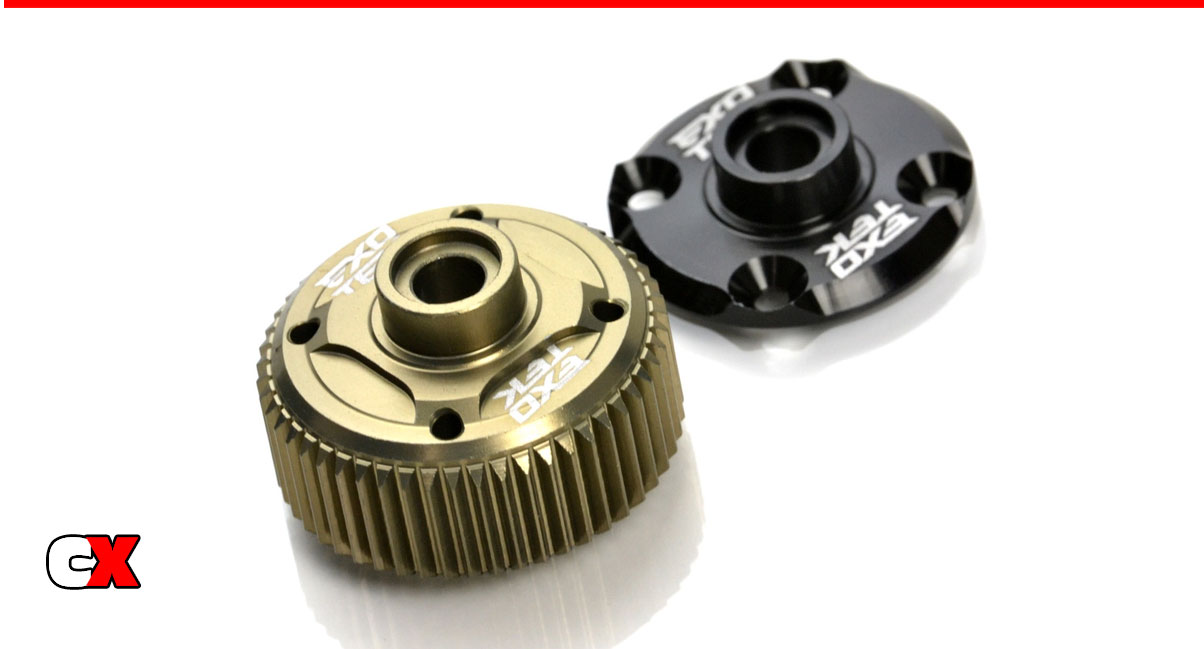 Beef up the driveline in your DR10 with this new alloy differential gear from Exotek.
This gear is MUCH stronger than the stock plastic part and is machined from 7075 alloy It is a direct fit in your DR10 and comes with the housing and diff cover.
What We Like:
BEEFY! Designed for high-power applications, this gear shouldn't EVER let you down. Ever. It is precision cut, anodized and an almost necessity in the rear of your DR10. Beautiful piece from Exotek.
What We're Not Sure About:
Nothing. Simply perfect part.
2047 Exotek DR10 Alloy Differential Gear

For more information, please visit: www.exotekracing.com
Check out Exotek products at AMain Hobbies.
Check out more cool products from Exotek on CompetitionX.
Make sure you visit and subscribe to our YouTube Channel (CompetitionX YouTube) for up to date videos on all the current products!
Notice: Some of our articles, videos and descriptions may contain affiliate links, which means that if you click on one of the product links, we may receive a small commission. This helps support the website and social media channels and allows us to continue to produce content. Thank you for the support!
#exotek #rccars #competitionx