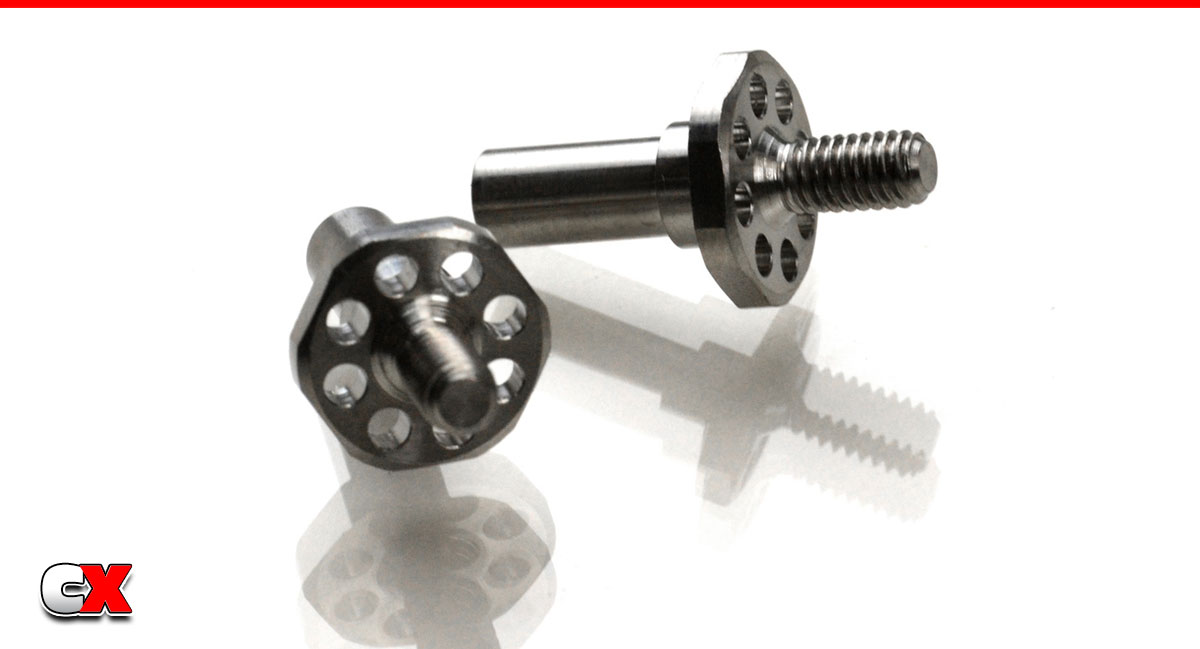 Looking to gain the advantage over your No Prep drag competitor? Check out the new drag items Exotek has released for your 22S and 22 5.0 drag conversions. The titanium, wide front axles and aluminum wide rear hexes space your front and rear wheels out closer to the maximum spec for more stability and grip. Both are direct bolt-ons as well, making them great accessories for your 22S/22 5.0 drag project.
What We Like:
Both items are not only designed to increase the width of your car, they're also lightweight, meaning less rolling resistance. Plus, who doesn't love to flash the trick looking parts in the pits when the body comes off!
What We're Not Sure About:
Nothing. Sometimes gaining the advantage comes in small packages, and both of these together could be what it takes to eek out an extra tenth or two from your ride!
2013 Exotek Titanium Wide Front Axles – 22S / 22 5.0
1989 Exotek Aluminum 8mm Wide Rear Clamping Hexes – 22S / 22 5.0

For more information, please visit: www.exotekracing.com
Check out Exotek products at AMain Hobbies.
Check out more cool products from Exotek on CompetitionX.
Make sure you visit and subscribe to our YouTube Channel (CompetitionX YouTube) for up to date videos on all the current products!
Notice: Some of our articles, videos and descriptions may contain affiliate links, which means that if you click on one of the product links, we may receive a small commission. This helps support the website and social media channels and allows us to continue to produce content. Thank you for the support!
#exotekracing #rccars #competitionx