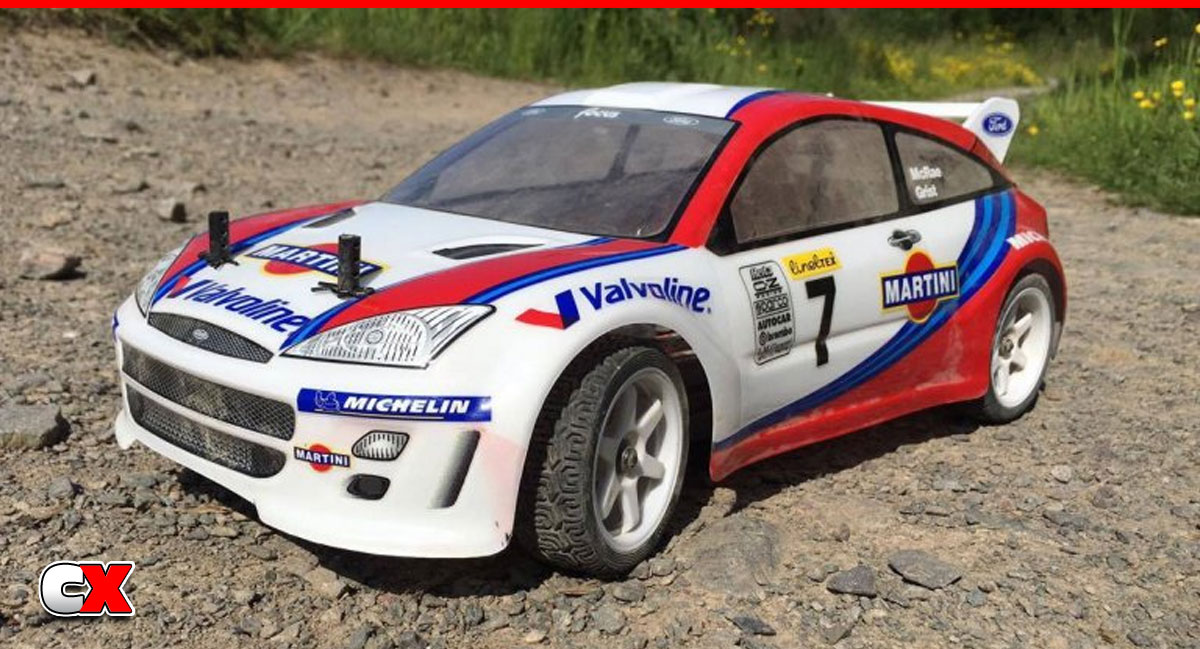 We've been slowly seeing more and more product start rolling back in from HPI, great news since the companies future was up in the air some months ago. Recently the company has announced the re-release of 4 of their classis bodies – the 2001 Subaru Impreza WRC, the Hummer H2, Ford Focus WRC and Cadillac Escalade – all great releases in their day. The bodies have been unchanged over the years and include overspray film, window masks and a detailed decal sheet. Looking forward to more releases from this great company!
What We Like:
I've got a soft-spot in us for HPI – they were one of the first companies to sponsor me back in the early Touring Car days (Pro2 baby!). I took the Pro2 to a TQ and 2nd place finish at the Reedy Race (Stock class) held up at Speedworld in Ripon, California – such a great ride. Since then, I've run almost their entire line of vehicles in some fashion, so it's great to see the company holding on and clawing back into the RC world.
What We're Not Sure About:
Nothing, really, other than the fact that they don't really have a US location anymore. This could result in some delayed shipping for parts or new products.
7458 HPI Racing Subaru Impreza WRC 2001 Body (200mm)
7165 HPI Racing GM Hummer H2 Body (Wheely King/E-Savage)
7412 HPI Racing Ford Focus WRC Body (200mm)
7490 HPI Racing Cadillac Escalade Body (Savage/200mm/WB255mm)

For more information, please visit: www.hpiracing.com
Don't forget to use the code COMPETITIONX when ordering directly from Pro-Line to save 10% on your order!
Check out HPI Racing products at AMain Hobbies.
Check out more cool products from HPI Racing on CompetitionX.
Make sure you visit and subscribe to our YouTube Channel (CompetitionX YouTube) for up to date videos on all the current products!
Notice: Some of our articles, videos and descriptions may contain affiliate links, which means that if you click on one of the product links, we may receive a small commission. This helps support the website and social media channels and allows us to continue to produce content. Thank you for the support!
#hpiracing #rccars #competitionx