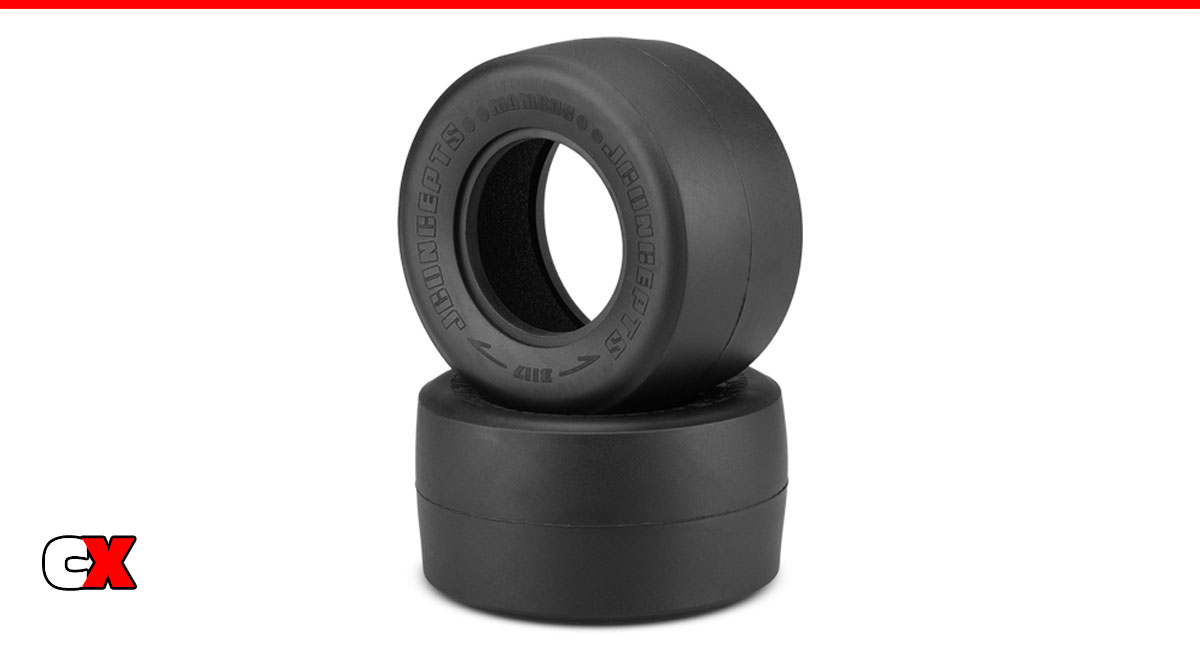 JConcepts has added a new set of tires to their No Prep Drag lineup. These new tires, called the Mambos, are a wider version of tire to create a larger contact patch for more forward bite. These tires feature a thick inner carcass with a wild waffle geometry to help keep them from deforming under load. The sidewall remains thin, however, so their is a tremendous amount of flex for maximum grip – like a full size tire! They have a 2.2×3.0″ bead diameter and are available in both green and gold compounds.
What We Like:
With the No Prep scene constantly evolving, it's great to see the manufacturers evolving as well. These wide-body rear tires are a testament to JC's involvement, using their vast knowledge in offroad racing to continually up the No Prep game.
What We're Not Sure About:
With the No Prep booming right now, it might be the time to focus on a good set of rules before the entire thing becomes a huge outlaw segment. We just feel this will help manufacturers focus their efforts on proper products.
3117-02 JConcepts Mambos Wide Body Drag Tires – Green Compound
3117-05 JConcepts Mambos Wide Body Drag Tires – Gold Compound

For more information, please visit: www.jconcepts.net
Check out JConcepts products at AMain Hobbies.
Check out more cool products from JConcepts on CompetitionX.
Make sure you visit and subscribe to our YouTube Channel (CompetitionX YouTube) for up to date videos on all the current products!
Notice: Some of our articles, videos and descriptions may contain affiliate links, which means that if you click on one of the product links, we may receive a small commission. This helps support the website and social media channels and allows us to continue to produce content. Thank you for the support!
#jconcepts #rccars #competitionx