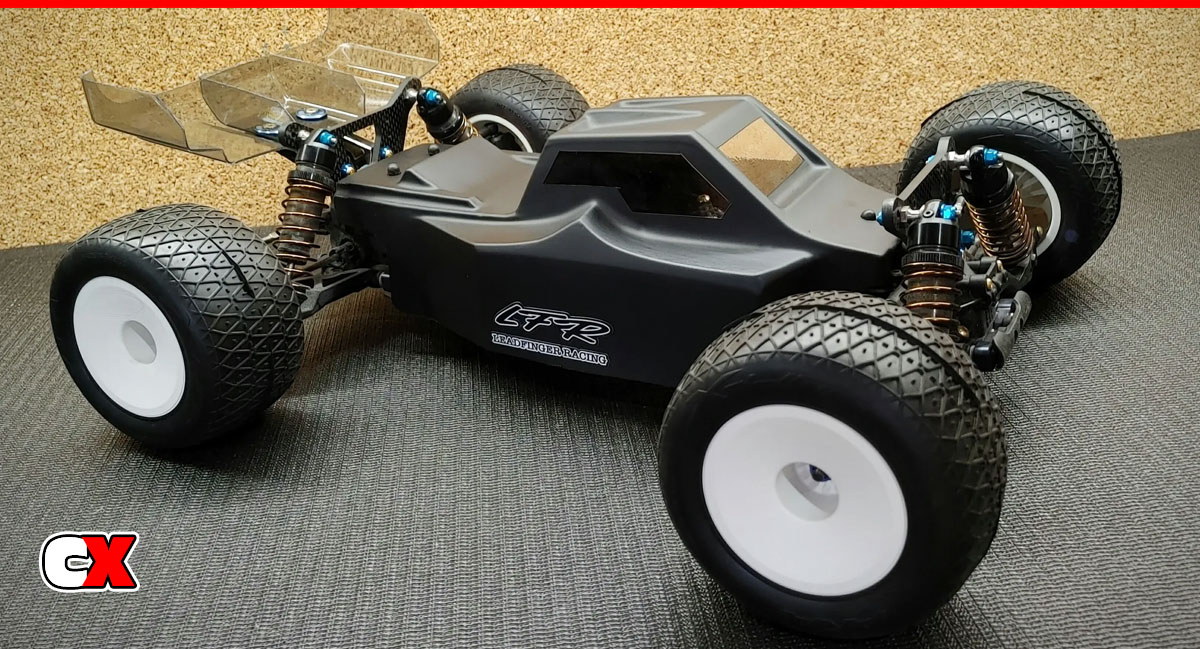 Leadfinger Racing has just announced a new 'Bruggy' body for the Tekno ET410.2. This body replicates the trend that has been hitting the 1/8 scale Truggy segment, moving away from a full 'over-the-front-tower' setup to a more traditional buggy behind-the-tower lid.
The body actually looks quite cool – the large central cab, long rear deck with integrated spoiler and the swoopy side pods – however it is missing the 'required' (I think) front truck piece.
What We Like:
This body style is definitely a love-it or hate-it design. The OG truck bodies do separate their looks from the buggies, however this one is by far better looking. We got one of these on order already!
What We're Not Sure About:
Missing the front 'truck' piece is a bit of a miss, in our opinion. That's what really give these bodies that truck feel and, honestly, we're not sure how legal these will be without it.
– Leadfinger RC Bruggy Body for the Tekno ET410.2

For more information, please visit: leadfingerrc.com
Check out more cool products from Leadfinger Racing on CompetitionX.
Make sure you visit and subscribe to our YouTube Channel (CompetitionX YouTube) for up to date videos on all the current products!
Notice: Some of our articles, videos and descriptions may contain affiliate links, which means that if you click on one of the product links, we may receive a small commission. This helps support the website and social media channels and allows us to continue to produce content. Thank you for the support!
#leadfingerracing #rccars #competitionx