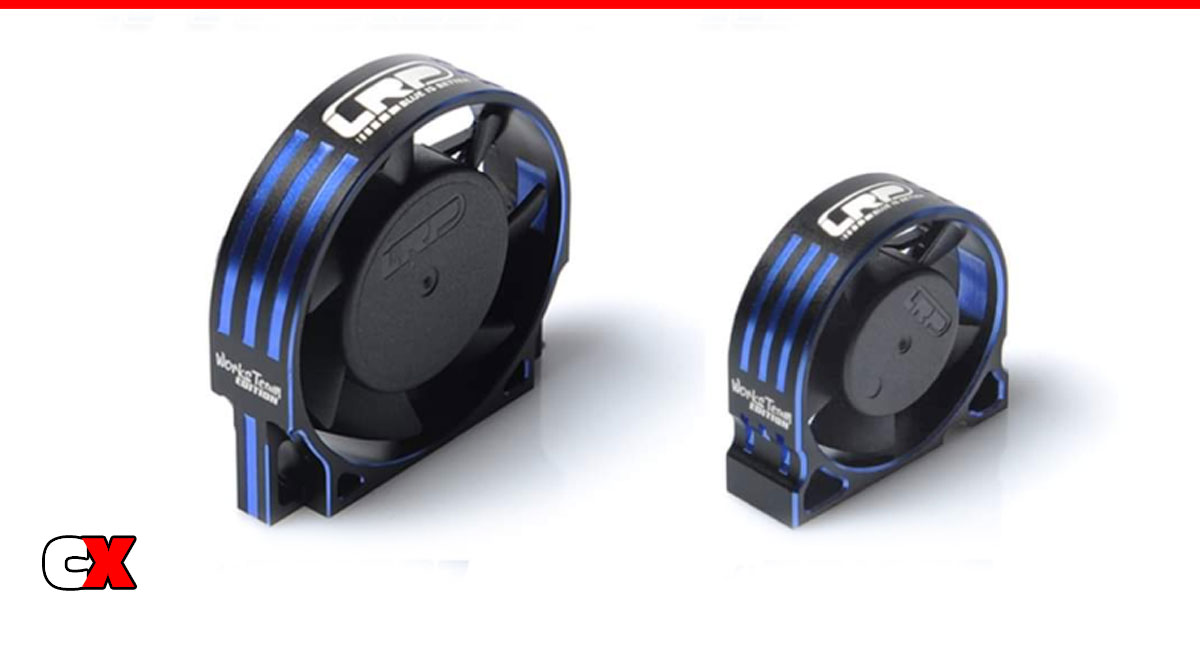 Keep your electronics nice and cool with these new 30 and 40mm aluminum ducted fans from LRP.
These fans are specifically made for LRP, using their own fan blade design and specially wound motor for extremely high speeds and air flow. They are wrapped in a two-tone anodized aluminum case and include the screws and extension cable.
Both sized fans have matching shrouds available to help divert air right where you need it.
Quick Stats
Product: LRP 30/40mm Aluminum Fans
Part #: 501830 (30mm), 501837 (40mm)
Scale: n/a
Price: $34.00 (30mm), $36.00 (40mm)
Build Type: n/a
BUY NOW: https://bit.ly/3lv35Ma
What We Like:
Generic fans do a great job at cooling, generically. It's nice to see someone come out with a RC specific fan that moves alot of air, looks great and is durable enough to handle the rigors of RC.
What We're Not Sure About:
A bit pricey, and that doesn't include the shrouds.
For more information, please visit: www.lrp.cc
Gallery

Check out more cool products from LRP on CompetitionX.
Make sure you visit and subscribe to our YouTube Channel (CompetitionX YouTube) for up to date videos on all the current products!
Notice: Some of our articles, videos and descriptions may contain affiliate links, which means that if you click on one of the product links, we may receive a small commission. This helps support the website and social media channels and allows us to continue to produce content. Thank you for the support!
#lrp #rccars #competitionx
Random Past Posts
The Build – Part 3 The front suspension is up next, which includes turnbuckles, suspension arms, the shock tower and front bumper. Build Notes: You'll be building turnbuckles in this …

We got a box in from rcMart that had some awesome prizes for the CompetitionX. Included in this box is a Yeah Racing Aluminum Screw Tray, Yeah Racing Aluminum Onroad …

If you have a 235mm pan car and have been looking for a unique body, check out Team Saxo's GT500-W body. This body is made from .8mm polycarbonate and has …