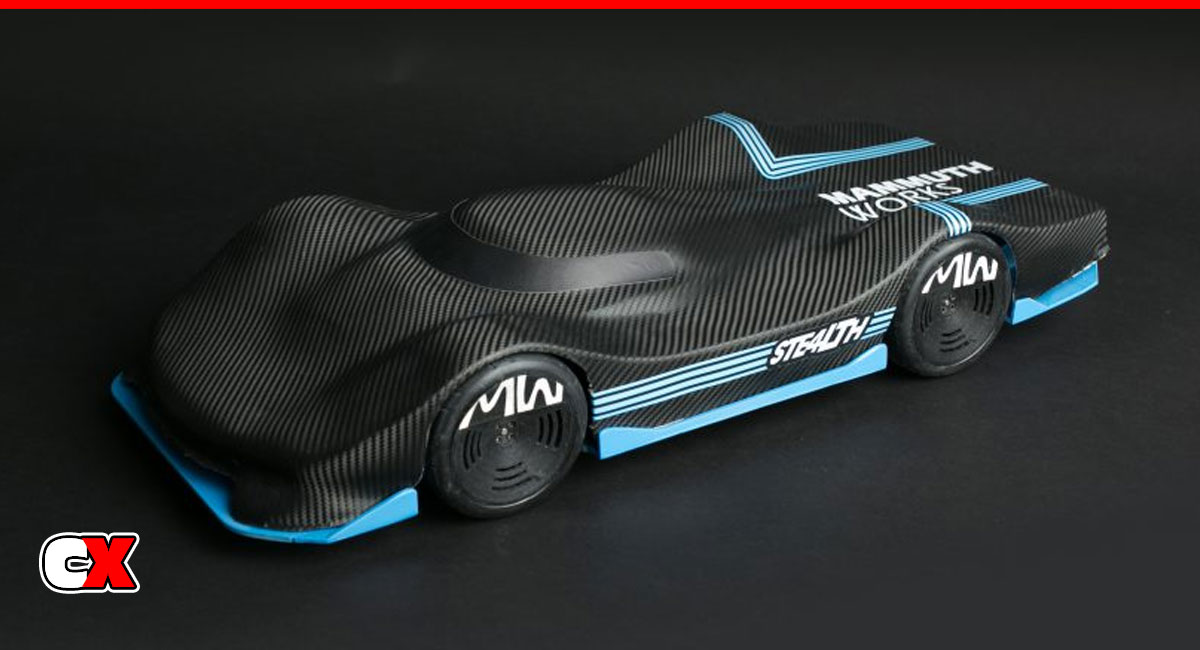 RC has a long way in the past few years – brushless motors, LiPo batteries, insane speeds and handling – and it was only a matter of time until the 'next big thing' appeared. Well, here it is.
Take a look at the new Stealth Touring Car from Mammuth Works! This new ride removes all of the weight causing, rotational parts from the drivetrain and puts a high-powered brushless motor at each wheel! Yes, you read that right – FOUR motors in this car. It comes with 3 different drive modes – FWD, RWD and 4WD – all accessible with the click of a button.
Additionally, all 4 wheels are driven independently, allowing more speed and better handling – so very Tesla! And, because there's not drivetrain, there's literally no maintenance to manage – axles, diffs or gears!
What We Like:
This really is the next generation RC car if, you know, it actually works. Imagine putting this on the track with some data logging and gyro sensors – this car could manage your driving and allow you to (almost) never crash. That is, IF you were trying to race around a track and NOT trying to crash. We love the idea and it really does look cool. Excited to see how this works and if it starts a new generation of RC cars!
What We're Not Sure About:
The Stealth does come with all the electronics (other than your radio system and batteries) which makes it quite pricey, of course. Then there's the issue with parts support. It's a cool car but people are really doing to test the limits of it. Of course.
Check out the video below of the Stealth in action:


For more information, please visit: www.mammuth.works
Check out more cool products from Mammuth Works on CompetitionX.
Make sure you visit and subscribe to our YouTube Channel (CompetitionX YouTube) for up to date videos on all the current products!
Notice: Some of our articles, videos and descriptions may contain affiliate links, which means that if you click on one of the product links, we may receive a small commission. This helps support the website and social media channels and allows us to continue to produce content. Thank you for the support!
#mammuthworks #rccars #competitionx