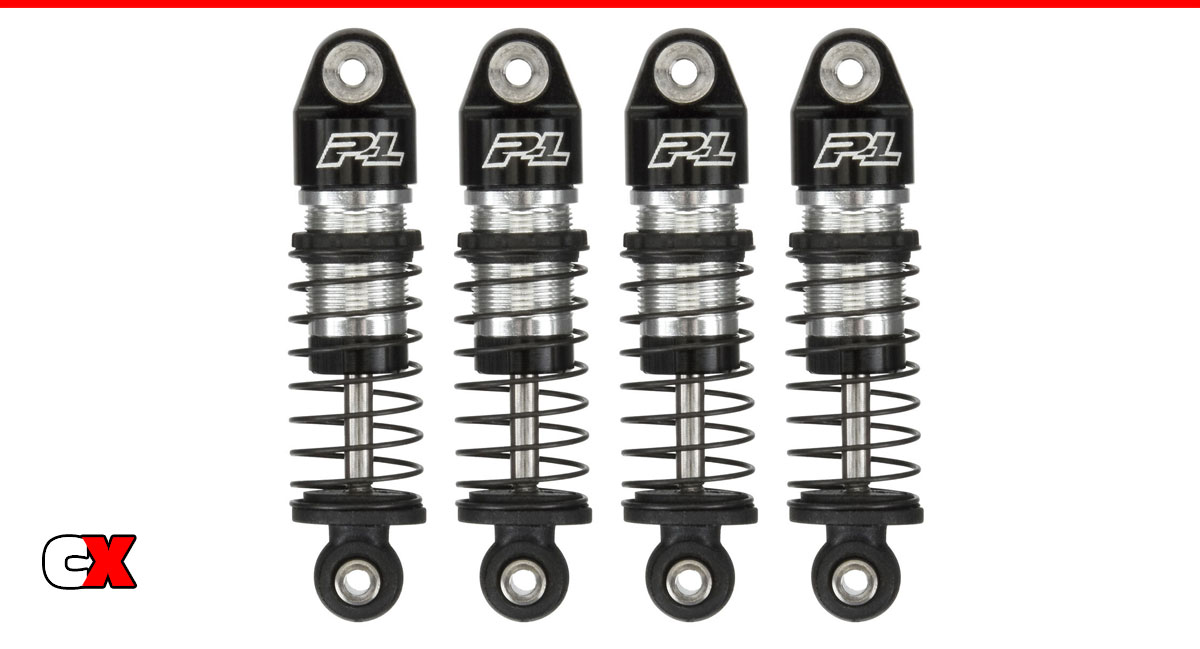 Load up your 1/24 scale rig with the same killer Pro-Line Big Bore Scaler Shocks your larger rigs have!
These shocks come pre-assembled with CNC-machined aluminum caps, bodies and bottom caps, a double o-ring seal, polished steel shafts and mounting hardware. Just add your own fluid and you're ready to hit the trails with some of the smoothest dampers on the market!
Sold in a set of 4, they will fit most 1/24 scale vehicles like the SCX24.
Quick Stats
Product: Pro-Line Big Bore Scaler Shocks – 1/24 Scale
Part #: PRO638700
Scale: 1/24 Scale
Price: $39.99
Build Type: n/a
BUY NOW: https://bit.ly/3Wsqmer
Features
• Ultimate Performance SCX24 Shocks
• CNC Machined Aluminum Shock Caps, Bodies, and Bottom Caps
• Leak-free Double O-Ring Seal
• Polished Steel Shock Shaft
• Optional Stiff Springs Included, Ideal for Heavier Bodies
What We Like:
We've used PL's Big Bore Shocks on other projects and loved them. They're a great performance option while still keeping a nice, scale look.
What We're Not Sure About:
Nothing.
For more information, please visit: www.prolineracing.com
Gallery

Check out more cool products from Pro-Line on CompetitionX.
Make sure you visit and subscribe to our YouTube Channel (CompetitionX YouTube) for up to date videos on all the current products!
Notice: Some of our articles, videos and descriptions may contain affiliate links, which means that if you click on one of the product links, we may receive a small commission. This helps support the website and social media channels and allows us to continue to produce content. Thank you for the support!
#proline #rccars #competitionx