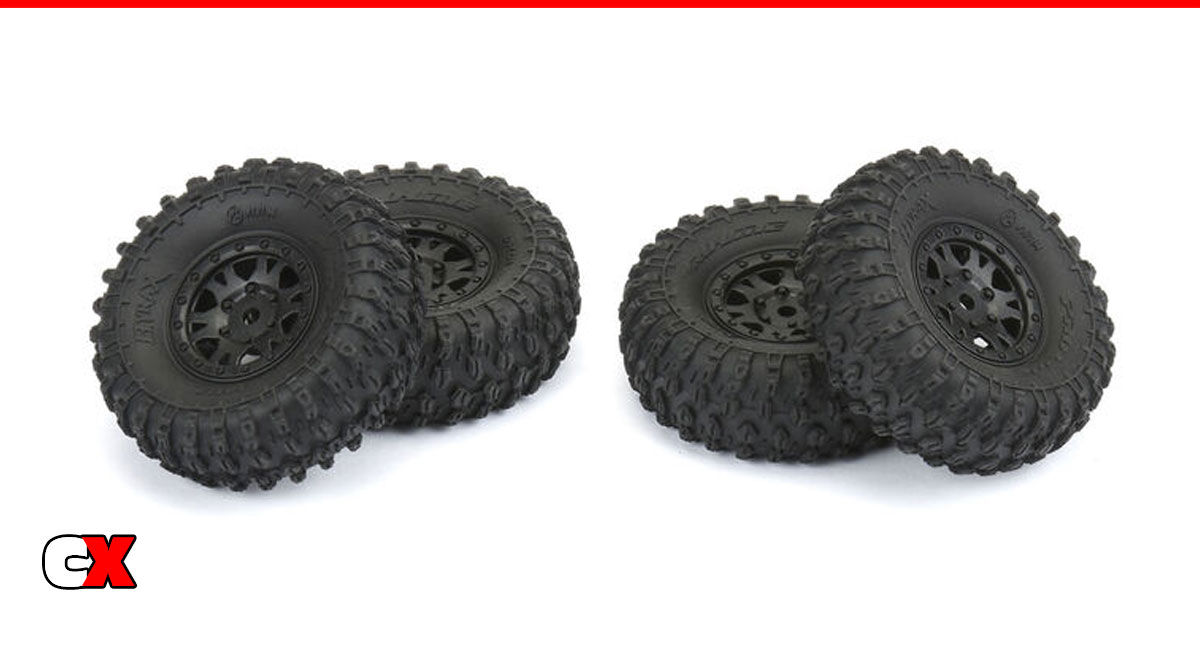 Hot off the heels of the new 1978 Chevy K-10 body, Pro-Line Racing has announced a teeny tiny (read: 1.0″) set of they popular Hyrax tires for 1/24 scale trail trucks. These tires are sold 4 to a package and come pre-mounted on a set of Impulse wheels.
What We Like:
More fun goodies for the Axial SCX24 – yay! We love our Hyrax kicks on every application we use them in (both crawling and rock racing). To produce them in 1/24 scale for smaller trucks is an absolute no-brainer! Bonus – a set of 4, pre-mounted, is only $27! Done deal!
What We're Not Sure About:
At the moment, nothing, however we hope that, at some point, they will be available on different wheels or un-mounted so we can choose our own look.
PRO1019410 Pro-Line Racing 1/24 Hyrax 1.0″ Crawler Tire

For more information, please visit: www.prolineracing.com
Check out Pro-Line Racing products at AMain Hobbies.
Check out more cool products from Pro-Line Racing on CompetitionX.
Make sure you visit and subscribe to our YouTube Channel (CompetitionX YouTube) for up to date videos on all the current products!
Notice: Some of our articles, videos and descriptions may contain affiliate links, which means that if you click on one of the product links, we may receive a small commission. This helps support the website and social media channels and allows us to continue to produce content. Thank you for the support!
#prolineracing #rccars #competitionx