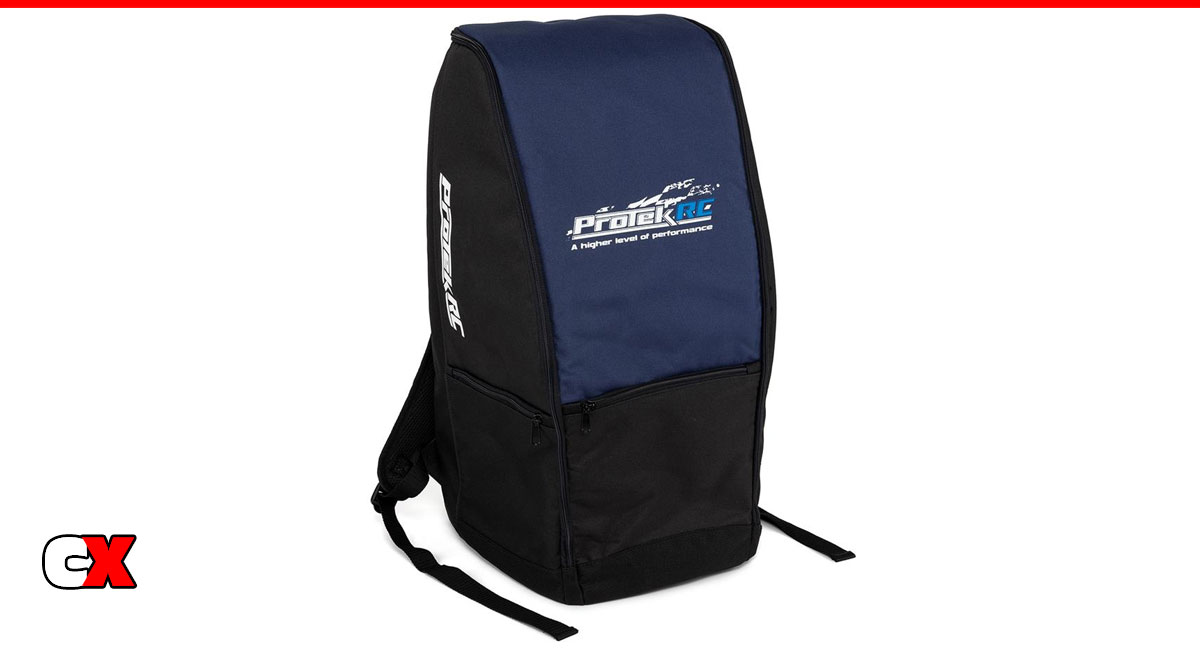 ProTek RC's new multi-function backpack is perfect for those that want a compact carry-all solution when out on the trails or at the track.
On the outside, this pack has a couple storage pockets for things like tools, batteries, spare tires, etc. Padded straps ensure comfortable carrying and a mesh pocket can be used for a refreshing beverage.
The pack also has a wide-opening front lid that allows you to load your car, everything from a 1/10 crawler, TC or truck all the way up to a 1/8 scale truck with internal hook and loop straps to help keep your vehicle secure.
Quick Stats
Product: ProTek Multi-Function Backpack
Part #: PTK-8005
Scale: n/a
Price: $79.99
Build Type: n/a
BUY NOW: https://bit.ly/3yiuft6
Features
• Designed to fit the most common 1/10 RTR crawlers, touring cars, buggies, trucks and even a 1/8 off-road buggy
• Internal hook and loop straps allow you to secure your RC model in place
• Side pockets allow you to store mobile devices, transmitters, batteries tool bags and more
• Large enough to store other containers in the bottom of the backpack
What We Like:
We do a lot of trail truck driving and have been using a makeshift camera bag to carry our gear around. This new pack would make this 'chore' a much more enjoyable experience for sure!
What We're Not Sure About:
Nothing, actually. We think this is a cool storage solution for those on the go!
For more information, please visit: https://bit.ly/3T23nFM
Gallery

Check out more cool products from ProTek on CompetitionX.
Make sure you visit and subscribe to our YouTube Channel (CompetitionX YouTube) for up to date videos on all the current products!
Notice: Some of our articles, videos and descriptions may contain affiliate links, which means that if you click on one of the product links, we may receive a small commission. This helps support the website and social media channels and allows us to continue to produce content. Thank you for the support!
#protek #rccars #competitionx