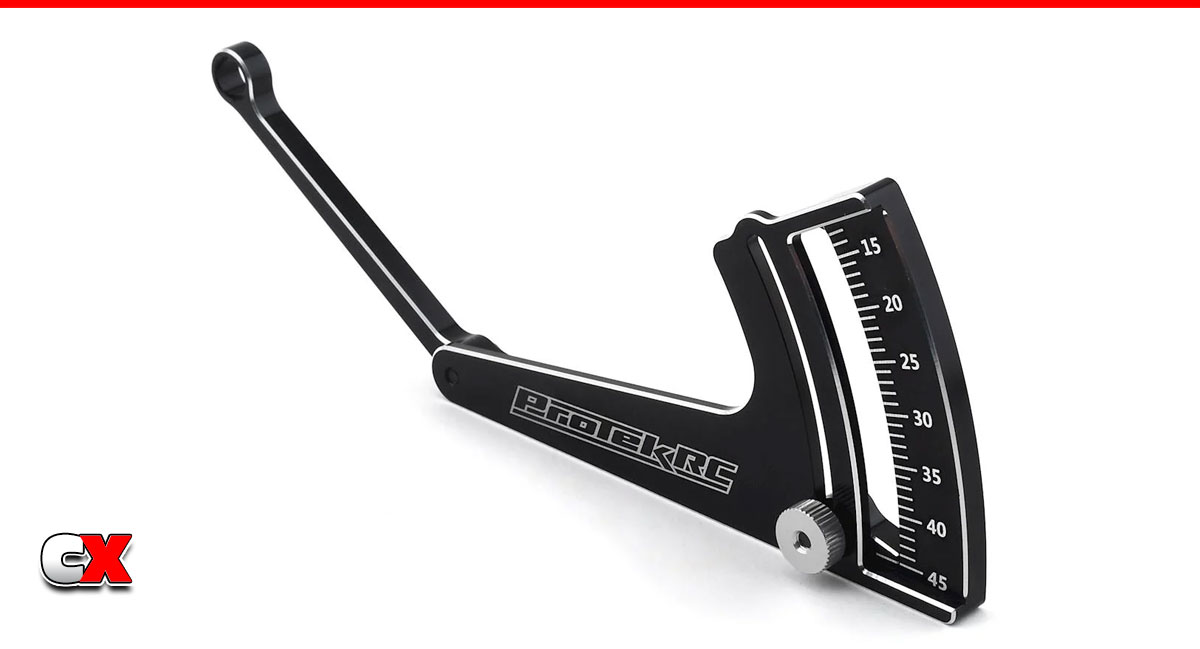 ProTek RC has announced a pair of aluminum swivel gauges to check the ride height on your rides. Two versions are available; a 3-20mm (for lower right height cars) and 13-45mm (for taller cars). Measurements are etched into the side of both with the ProTek RC logo in the side as well.
What We Like:
Being aluminum, they're going to be both durable and accurate (as long as the scribed measurements are accurate). An aluminum thumbwheel can tighten down nice and tight without deforming the aluminum arms.
What We're Not Sure About:
Not much, other than they are a bit pricey considering the competition (however the competitions are mostly plastic).
PTK-7611 ProTek RC Aluminum Ride Height Gauge – 3-20mm
PTK-7612 ProTek RC Aluminum Ride Height Gauge – 13-45mm

For more information, please visit: www.amainhobbies.com
Check out more cool products from ProTek RC on CompetitionX.
Make sure you visit and subscribe to our YouTube Channel (CompetitionX YouTube) for up to date videos on all the current products!
Notice: Some of our articles, videos and descriptions may contain affiliate links, which means that if you click on one of the product links, we may receive a small commission. This helps support the website and social media channels and allows us to continue to produce content. Thank you for the support!
#protekrc #rccars #competitionx