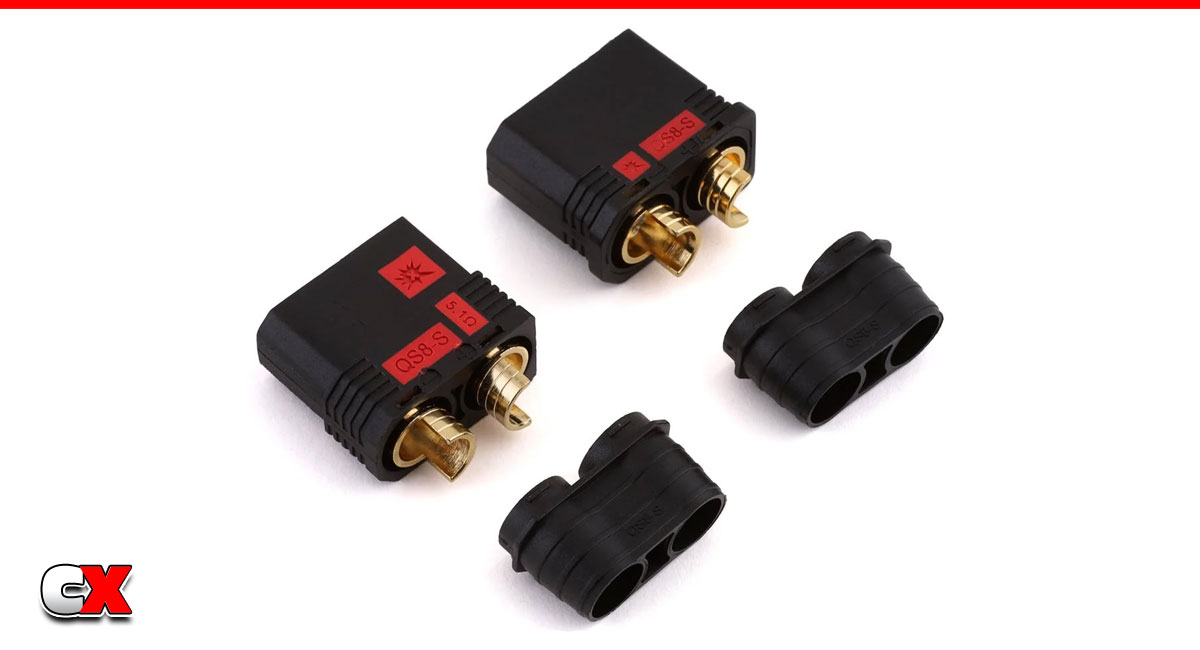 ProTek RC has released a new connector for RC batteries – the QS8. This connector has the capability to handle 300A spikes with a design that virtually eliminates that scary 'POP' sound when connecting. It's perfect for high voltage applications and uses 8mm, gold-plated brass bullet plugs in a molded nylon housing.
What We Like:
First off, THANK YOU ProTek for creating a plug that is aesthetically pleasing – the black, red and gold is surely a better look for RC than the dreaded giant yellow plugs. The 'anti-spark technology' is great too, especially when coupled with high-voltage applications. I don't know how many times I've plugged in a 4S (or higher) and the POP made me jump – and I've been doing this for YEARS! This will definitely be helpful to newcomers not initiated with that HV sound.
What We're Not Sure About:
We'd love to switch to these plugs but, how about a package of just females – you know, for the 30 batteries we have? Coming soon, I'm sure…
PTK-5070 ProTek RC QS8 Anti-Spark Connectors

For more information, please visit: www.amainhobbies.com
Check out ProTek RC products at AMain Hobbies.
Check out more cool products from ProTek RC on CompetitionX.
Make sure you visit and subscribe to our YouTube Channel (CompetitionX YouTube) for up to date videos on all the current products!
Notice: Some of our articles, videos and descriptions may contain affiliate links, which means that if you click on one of the product links, we may receive a small commission. This helps support the website and social media channels and allows us to continue to produce content. Thank you for the support!
#protekrc #rccars #competitionx