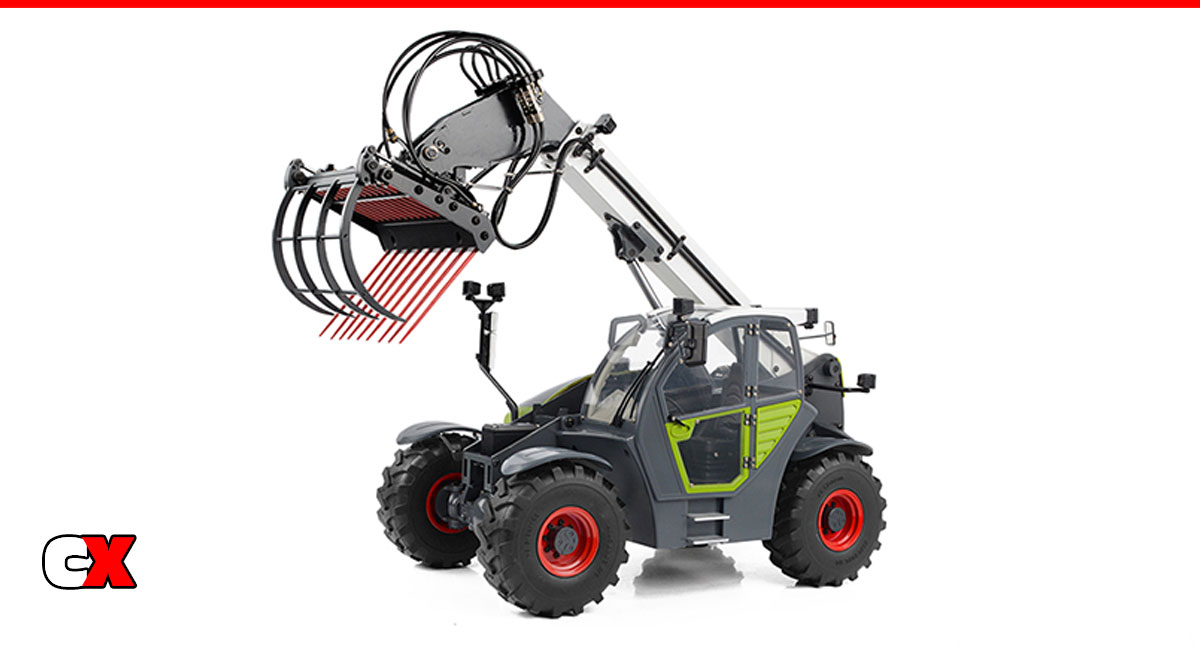 If you're into RC heavy equipment, RC4WD has got the right gear for you! They've got all kinds of cool loaders and movers and such, and have just added this hydraulic forklift to their list. This forklift is comprised of a ton of CNC-machined parts and has 3 tools for the telescopic arm: a gripper, molded steel bucket and a pallet forks. Each can be swapped out in minimal time to create 3 different operations, each powered by an onboard steel hydraulic system. Heavy duty hoses, EVA rubber tires, alloy axles (with locking diffs) and a scale interior that has room for a driving figure are all standard equipment.
What We Like:
I've never had any of RC4WD's heavy equipment, however I did visit their shop once before and get to test it all out. It's actually quite fun – lifting and dumping dirt and large rocks, moving the dirt around and dumping it – it's a different kind of RC that does require some skill (most heavy equipment radio systems are AT LEAST 10 channels). Plus, these things look incredibly realistic! If I didn't live in such a densely populated area and actually had some free land, I might have a full set of these around to dig some holes!
What We're Not Sure About:
They. Are. NOT. Inexpensive. Nope – this one alone rings in around $2800 – and RC4WD has 20 or so to choose from.

For more information, please visit: store.rc4wd.com
Check out RC4WD products at AMain Hobbies.
Check out more cool products from RC4WD on CompetitionX.
Make sure you visit and subscribe to our YouTube Channel (CompetitionX YouTube) for up to date videos on all the current products!
Notice: Some of our articles, videos and descriptions may contain affiliate links, which means that if you click on one of the product links, we may receive a small commission. This helps support the website and social media channels and allows us to continue to produce content. Thank you for the support!
#rc4wd #rccars #competitionx