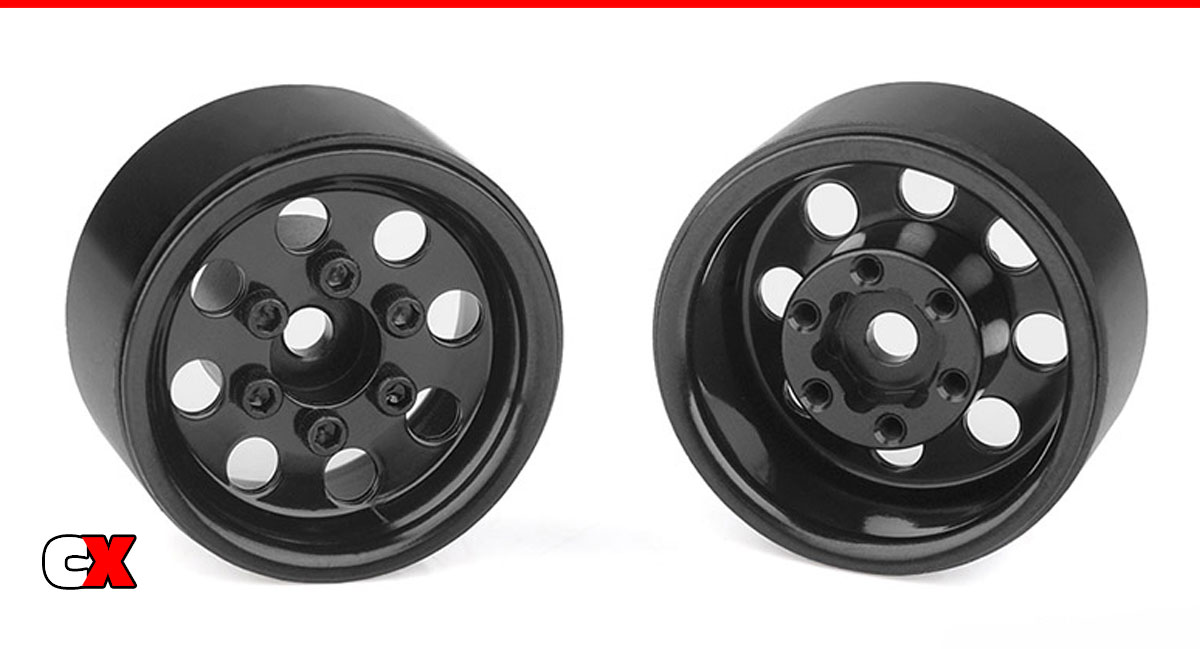 New from RC4WD are these cool-looking stamped steel Pro8 beadlock wheels. They are billet-machined aluminum wheels cut to 1.0″ specs, have a separate mounting hex in the back and weigh in at about 13g each.
They are sold in a set of 4 and come with either a black or white finish.
Quick Stats
Product: RC4WD Stamped Steel 1.0″ Pro8 Beadlock Wheels
Part #: Z-W0358 (Black), Z-W0357 (White)
Scale: 1/18 scale
Price: $26.99
Build Type: n/a
BUY NOW: https://bit.ly/3oeXMyv
What We Like:
Both of these wheel sets look awesome, however we are a little more drawn to the black set. The 8-hole design will fit any project you're doing and we like the separate hex mount. We can definitely see a project or two where these will fit right in!
What We're Not Sure About:
Nada.
For more information, please visit: rc4wd.com
Gallery

Check out more cool products from RC4WD on CompetitionX.
Make sure you visit and subscribe to our YouTube Channel (CompetitionX YouTube) for up to date videos on all the current products!
Notice: Some of our articles, videos and descriptions may contain affiliate links, which means that if you click on one of the product links, we may receive a small commission. This helps support the website and social media channels and allows us to continue to produce content. Thank you for the support!
#rc4wd #rccars #competitionx
Random Past Posts
We've taken our Tamiya BBX to the fields, on the dirt and a bit of pavement. However, we wondered what this new buggy would be like IN THE SAND! We …

The 3Racing F1-09 manual has been added to the CompetitionX Manual Database. You can download a copy here: 3Racing F1-09 Manual

The stats look great again this month on CompetitionX – every column has increased from last month and we're soooooo close to 40,000 Unique Visitors! Not only have we been …