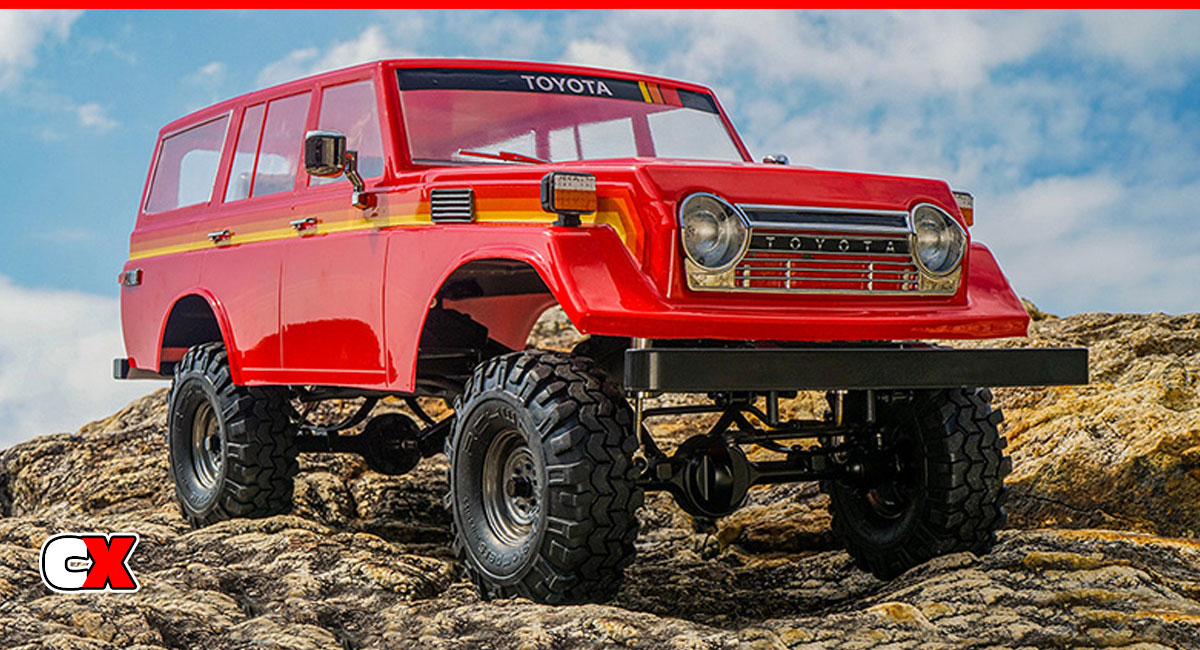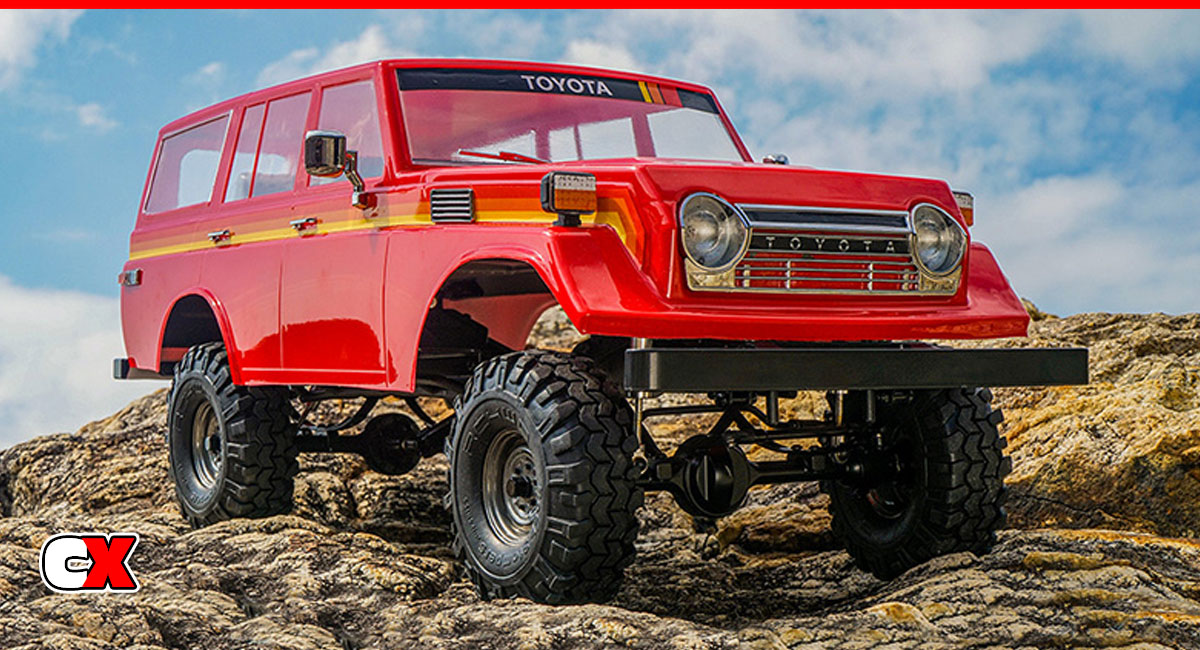 RC4WD has announced another new rig on their Trail Finder 2 chassis, this one topped with a 1980 Toyota Land Cruiser FJ55 body set!
This TF2 is based on the LWB version of the chassis and comes in kit form. It has all the cool features the RC4WD TF2 is known for – R3 single-speed transmission, Hammer transfer case, Punisher drive shafts, Yota II cast axles – but is coming with this really cool 1980's Toyota Land Crusier FJ55 polycarbonate body set! This body is officially licensed and has loads of detail, ready to be customized.
Quick Stats
Product: RC4WD Trail Finder 2 1980 Toyota Land Cruiser FJ55 Kit
Part #: Z-K0068
Scale: 1/10 Scale
Price: $419.99
Build Type: Kit
BUY NOW: https://bit.ly/3kqGOJz
Features
• 1980 Toyota Land Cruiser FJ55 Lexan Body Set
• Trail Finder 2 "LWB" Chassis
• Yota II Ultimate Scale Cast Axles
• R3 Single Speed Transmission
• Center Mounted Hammer Transfer Case
• Ultimate Scale Shocks
• Vintage Yota 6 Lug Stamped Steel 1.55″ Beadlock Wheels
• Rock Stompers 1.55″ Offroad Tires
What We Like:
While the TF2 has been around awhile, RC4WD has done a great job of keeping it fresh with cool new body styles. The TF2 is also one of the only leaf-spring rides out there, allowing RC4WD to release many different versions of it based on full-size vehicles that were available on that suspension type.
What We're Not Sure About:
The body is big and beautiful, but that also means the gap to see UNDER/THROUGH the body is also massive. A set of inner fenders would really complete this rig. And, really RC4WD – where's the hard body???
For more information, please visit: store.rc4wd.com
Gallery

Check out more cool products from RC4WD on CompetitionX.
Make sure you visit and subscribe to our YouTube Channel (CompetitionX YouTube) for up to date videos on all the current products!
Notice: Some of our articles, videos and descriptions may contain affiliate links, which means that if you click on one of the product links, we may receive a small commission. This helps support the website and social media channels and allows us to continue to produce content. Thank you for the support!
#rc4wd #rccars #competitionx