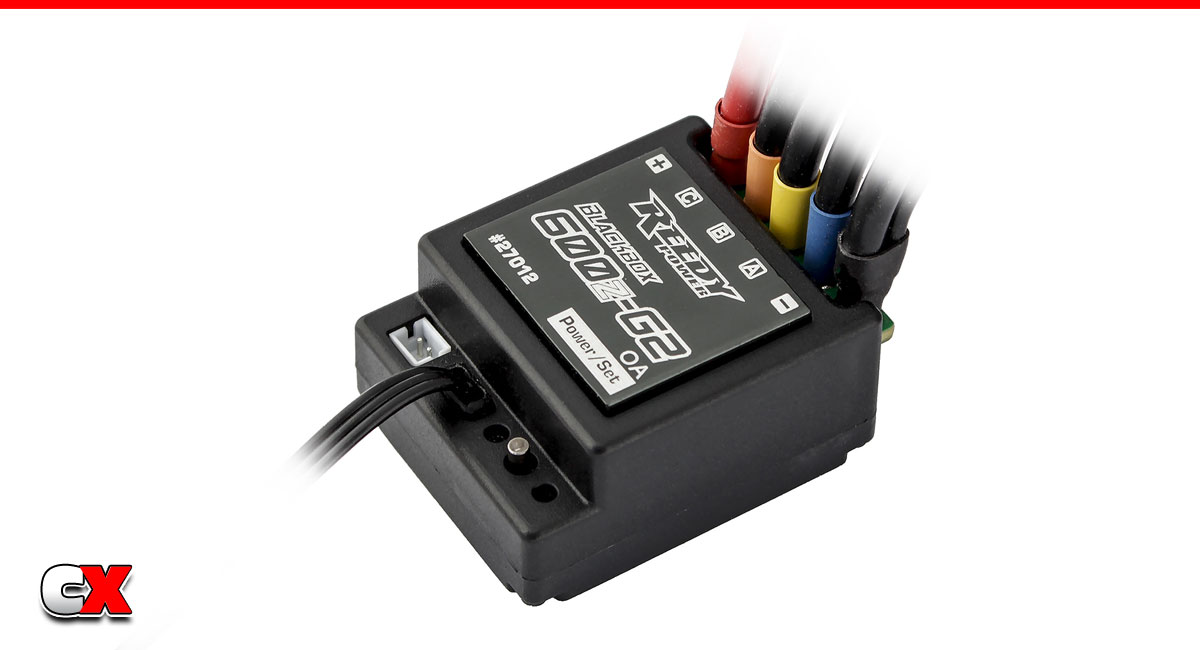 Reedy has introduced a new ESC that boasts factory-level components at an entry-level price! Not only geared towards beginners, it's also a great choice for Spec-type race programs to help keep costs down.
What We Like:
We love the fact that a big company like Reedy is developing extreme entry-level ESC systems for those starting out. Not only is this a great option for first timers, it's also a great option for those looking to upgrade their RTR ESC with something a little more substantial. This ESC has multiple operating modes (Forward/Brake – Forward/Brake/Reverse) as well as adjustable drag brake, power profiles and drive/brake frequency – just enough to give the beginner some options for ESC tuning. The zero-timing feature is also great to help keep things even in the Spec classes!
What We're Not Sure About:
Not a thing. Even the price is super attractive – around $65 MAP!
27012 Reedy Blackbox 600Z-G2 Zero-Timing ESC

For more information, please visit: www.associatedelectrics.com/reedy
Check out Reedy products at AMain Hobbies.
Check out more cool products from Reedy on CompetitionX.
Make sure you visit and subscribe to our YouTube Channel (CompetitionX YouTube) for up to date videos on all the current products!
Notice: Some of our articles, videos and descriptions may contain affiliate links, which means that if you click on one of the product links, we may receive a small commission. This helps support the website and social media channels and allows us to continue to produce content. Thank you for the support!
#reedy #rccars #competitionx