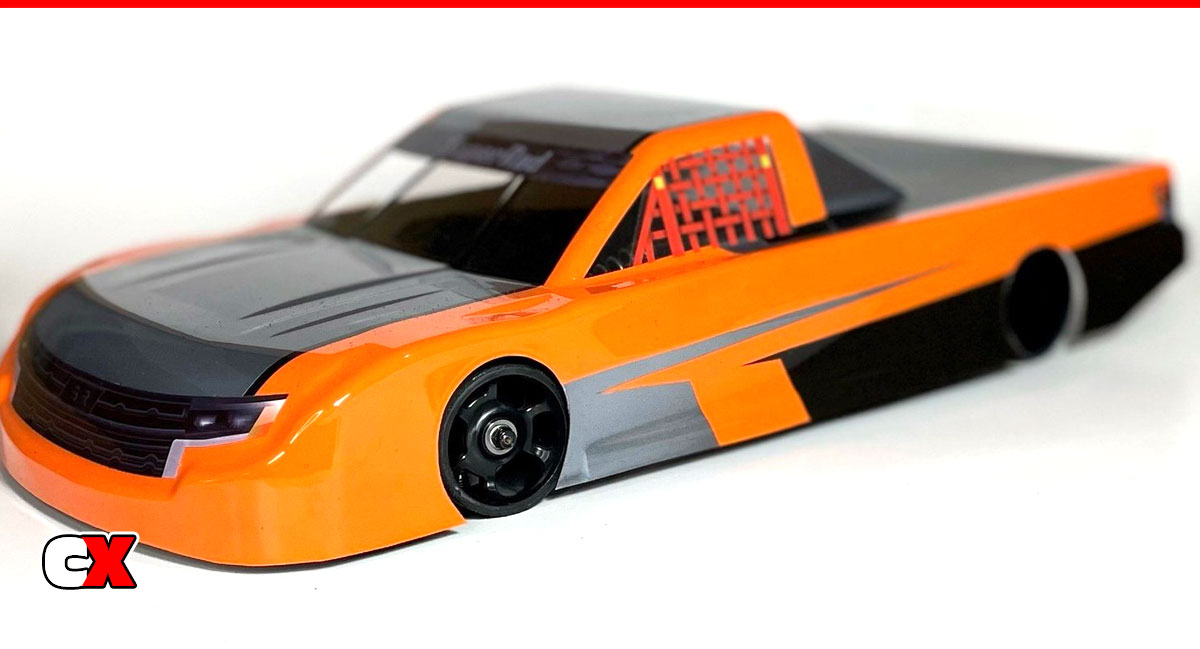 SuperRad, a bodyshell company that manufactures 1/12 scale lids in the USA, has dropped an interesting new Oval Truck Body, the SR-20 SuperTRK.
This body is pulled from a lightweight .020″ polycarbonate in the shape of a truck body. It includes a rear spoiler, decal sheet and window masks and will fit most 1/12 scale road and oval cars.
Quick Stats
Product: SuperRad SR-20 SuperTRK Oval Truck Body
Part #: n/a
Scale: 1/12 Scale
Price: $32.00
Build Type: n/a
BUY NOW: https://bit.ly/3EhXkHx
What We Like:
This is an interesting idea for another class of 1/12 scale racers, both oval and road course. It's got a kind of NASTRUCK look to it, so it will probably be popular with the 1/12 scale crowd.
What We're Not Sure About:
While the overall appearance is cool, the detail work, or lack of, makes it a bit bland.
For more information, please visit: www.superradrc.com
Gallery

Check out more cool products from SuperRad on CompetitionX.
Make sure you visit and subscribe to our YouTube Channel (CompetitionX YouTube) for up to date videos on all the current products!
Notice: Some of our articles, videos and descriptions may contain affiliate links, which means that if you click on one of the product links, we may receive a small commission. This helps support the website and social media channels and allows us to continue to produce content. Thank you for the support!
#superrad #rccars #competitionx
Random Past Posts
Assembly of the rear gearbox, rear suspension and rear shocks.

2007 – that's when all started – Team V-Dezign & Carpet Ripper '07 (CR'07). Andy Griffiths & Vesa Yli – the dynamic duo to rule the races with a new …

Precision machined from 7075 aluminum, these 16° caster blocks and spindles have been tested and developed by Team Associated's top pilots to provide a more forgiving steering feel and improved …