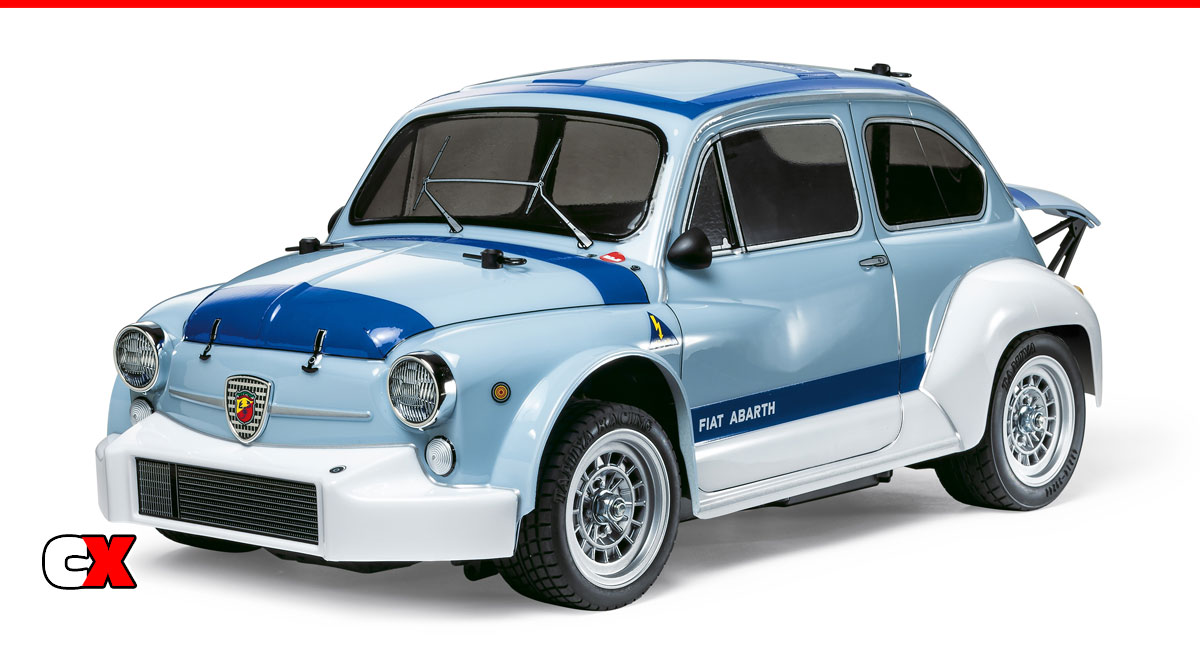 We reported a couple days ago on the Tamiya 2003 Ford Focus now with a pre-painted body. Well, it appears a trend is forming – Tamiya is releasing the Fiat Abarth 1000 TCR with one as well!
This is a unique car – the new MB-01 chassis can be built in several configurations for different body styles. With this new Fiat, it is a rear-drive setup (like the real car) and helps get you up and going a bit faster with the pre-painted, two tone body set.
Quick Stats
Product: Tamiya Fiat Abarth 1000 TCR w/Pre-Painted Body
Part #: 47492-A
Scale: 1/10 Scale
Price: $200.00
Build Type: Kit
BUY NOW: https://bit.ly/47haGAc
What We Like:
The MB-01 is a fun chassis and actually works quite well. The body is super cool but a bit of a paint to mask based on the two-tone along the edged body lines. Having this come pre-painted is going to really help the newcomer enjoy the entire build process without the stress of 'messing up the body'.
What We're Not Sure About:
Nothing. Great idea, great car, great price!
For more information, please visit: www.tamiyausa.com
Gallery

Check out more cool products from Tamiya on CompetitionX.
Make sure you visit and subscribe to our YouTube Channel (CompetitionX YouTube) for up to date videos on all the current products!
Notice: Some of our articles, videos and descriptions may contain affiliate links, which means that if you click on one of the product links, we may receive a small commission. This helps support the website and social media channels and allows us to continue to produce content. Thank you for the support!
#tamiya #rccars #competitionx
Random Past Posts
Trinity's new Kill Shot 17.5 spec Motor will be available in two different configurations; high RPM and high torque. Check out some of the cool features of this motor: • …

OS Engines has announced a new B21 1/8 engine that is paired up with one of the top female drivers in the US – Ronda Drake. This engine has all …

Question: Hi Doc, I'm looking for a bit of advice. My 11 year old son wants a nitro RC car and we have been looking at the HPI Racing Trophy …