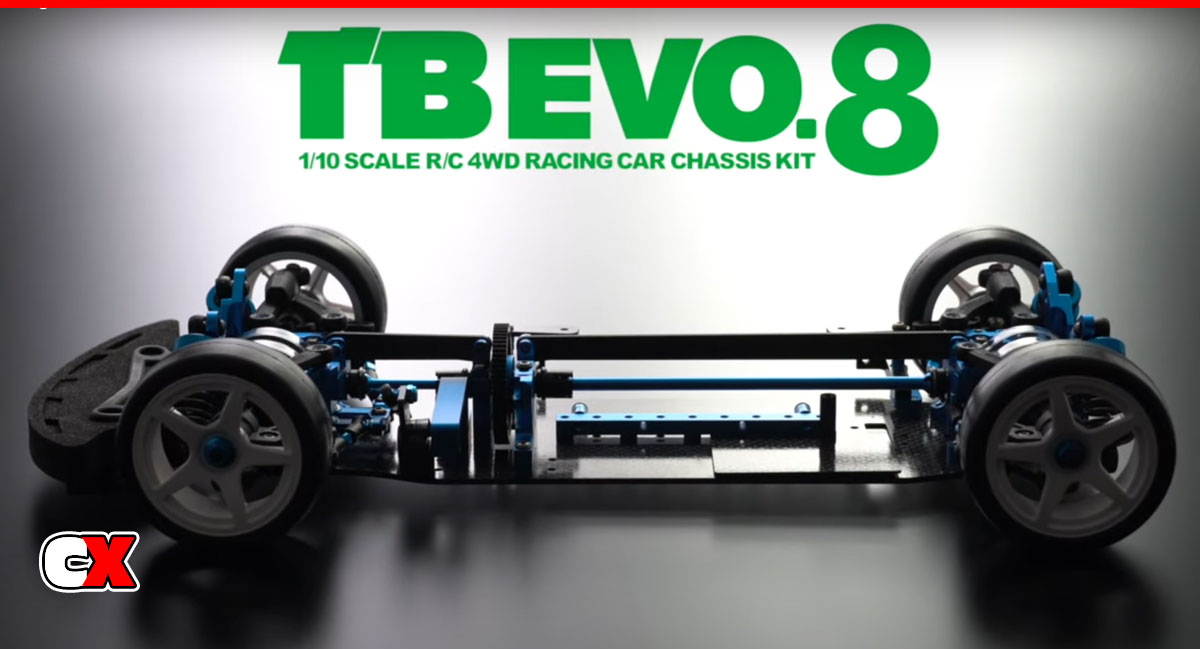 Tamiya has dropped a teaser video for their upcoming TB EVO.8 Touring Car.
Right off the bat, this car looks unique and VERY cool! It features a shaft driven drivetrain with a 90° pinion setup, a carbon lower deck and upper spine and all kinds of aluminum. Even the shock tower is a bit different, being a two-piece aluminum part instead of a single carbon unit.
It looks to use the same upper and lower suspension as the TC-01, has a crazy motor mounting system and – YES! – hex hardware.
Here's the teaser video of the car – you can check it all out here:
Check out more cool products from Tamiya on CompetitionX.
Make sure you visit and subscribe to our YouTube Channel (CompetitionX YouTube) for up to date videos on all the current products!
Notice: Some of our articles, videos and descriptions may contain affiliate links, which means that if you click on one of the product links, we may receive a small commission. This helps support the website and social media channels and allows us to continue to produce content. Thank you for the support!
#tamiya #rccars #competitionx