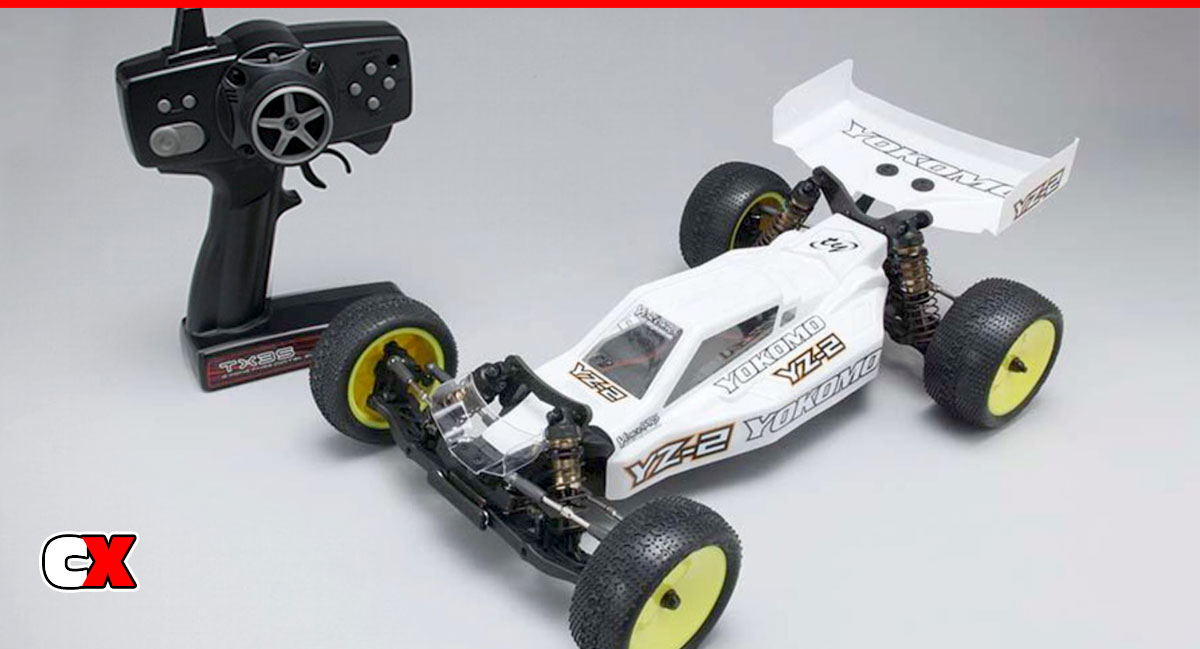 Yokomo has announced a new 2WD buggy in RTR trim. Using the YZ-2 platform, this new entry level (or is it?) buggy comes fully assembled with electronics installed, pre-painted body and glued (and mounted) wheels and tires.
Notable features are the aluminum chassis, carbon fiber shock towers, aluminum threaded-body shocks, slipper clutch, adjustable turnbuckles, aluminum arm mounts – you name it, this buggy has it! It comes loaded with a 2.4GHz radio system, Yokomo SCR-BL ESC and a brushed motor. The body is white and includes both a front and read wing.
What We Like:
It's great to see Yokomo jumping into the RTR market with a very capable vehicle (this model did win the World Championships back in 2017). It's also great to see it come with all the race-level hop ups on it as well – just pull it from the box and go racing!
What We're Not Sure About:
I don't imagine many people buying a full-blown Yokomo ride to play with – most will probably take it racing. That being said, gluing the tires on only makes the racer immediately have to spend more money on new tires (which they might already have) AND new wheels. Also – a brushed motor??? Most RTR's in this category come brushless. And finally, a white body. Just white. Seems the logical thing would have been to release it with Ryan Maifield's paint job (seeing as he actually won the race with this car).

For more information, please visit: www.teamyokomo.com
Check out Yokomo products at AMain Hobbies.
Check out more cool products from Yokomo on CompetitionX.
Make sure you visit and subscribe to our YouTube Channel (CompetitionX YouTube) for up to date videos on all the current products!
Notice: Some of our articles, videos and descriptions may contain affiliate links, which means that if you click on one of the product links, we may receive a small commission. This helps support the website and social media channels and allows us to continue to produce content. Thank you for the support!
#yokomo #rccars #competitionx