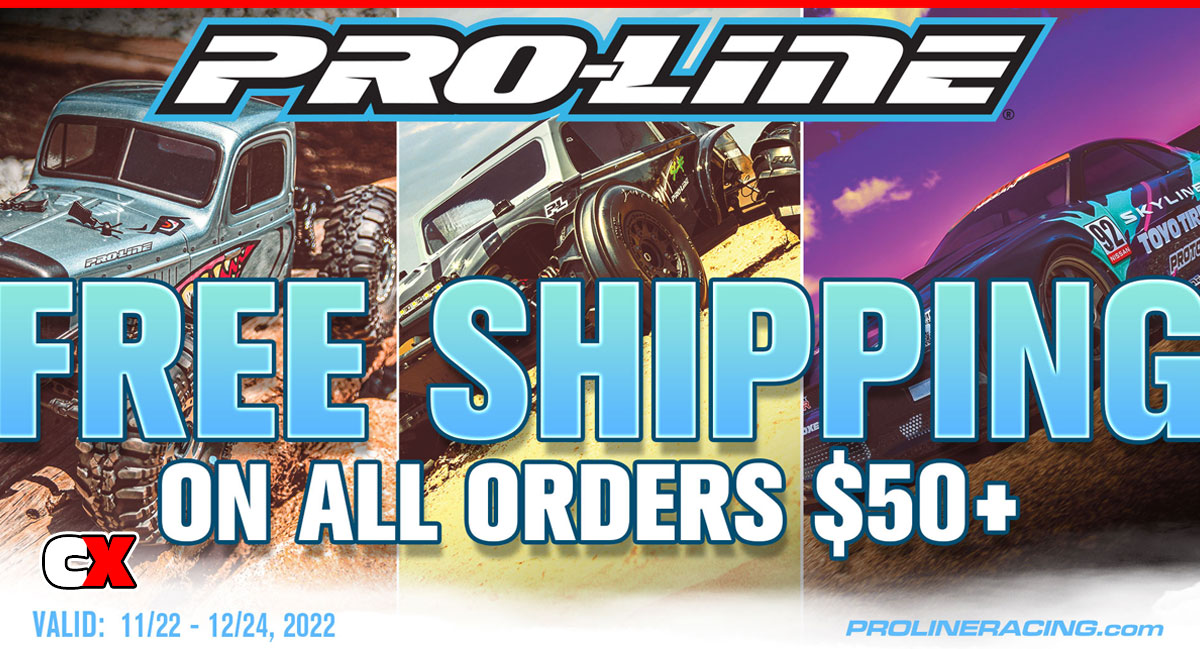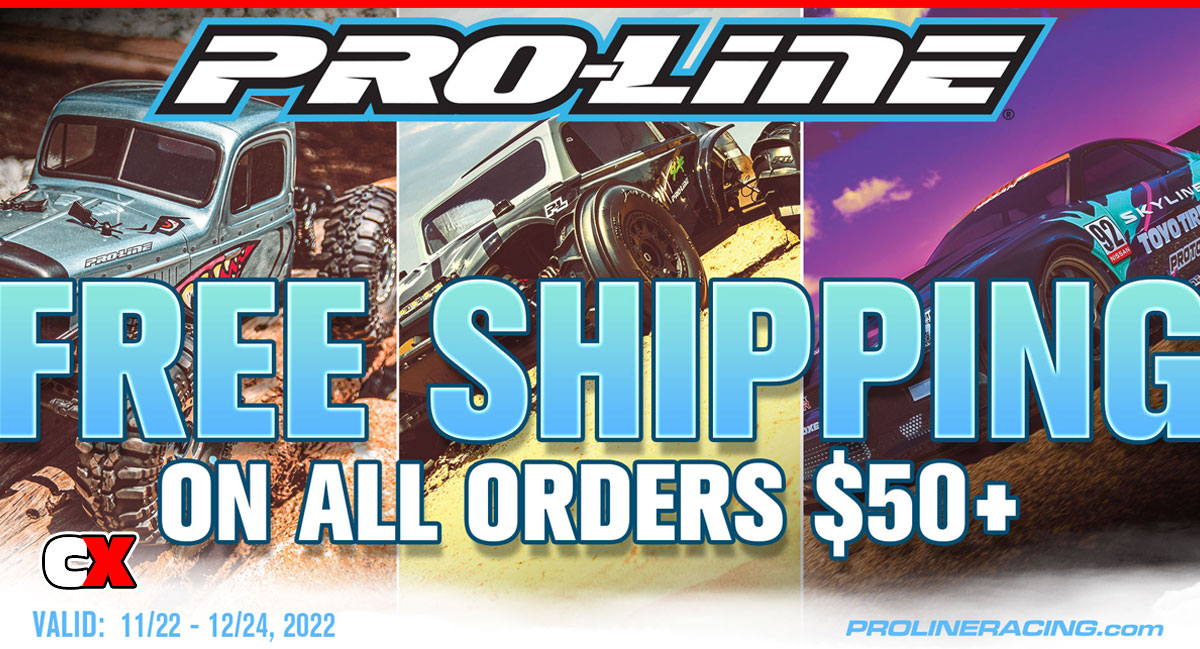 Pro-Line is offering FREE SHIPPING this Holiday Season on all orders of $50 or more! Honestly, that's a pretty easy mark to hit with a body or a full set of tires.
This offer is valid from 11/22/2022 through 12/24/2022. Just head on over to PL's site (https://www.prolineracing.com/), choose your upgrade parts and order away!
Let's go shopping!!!