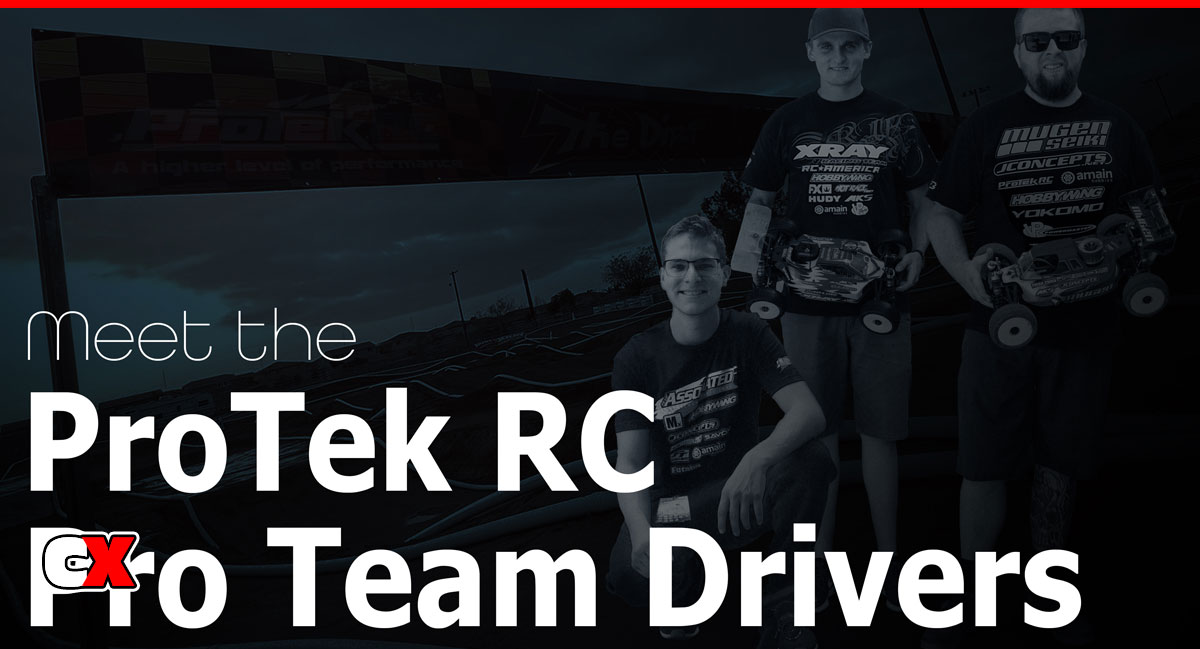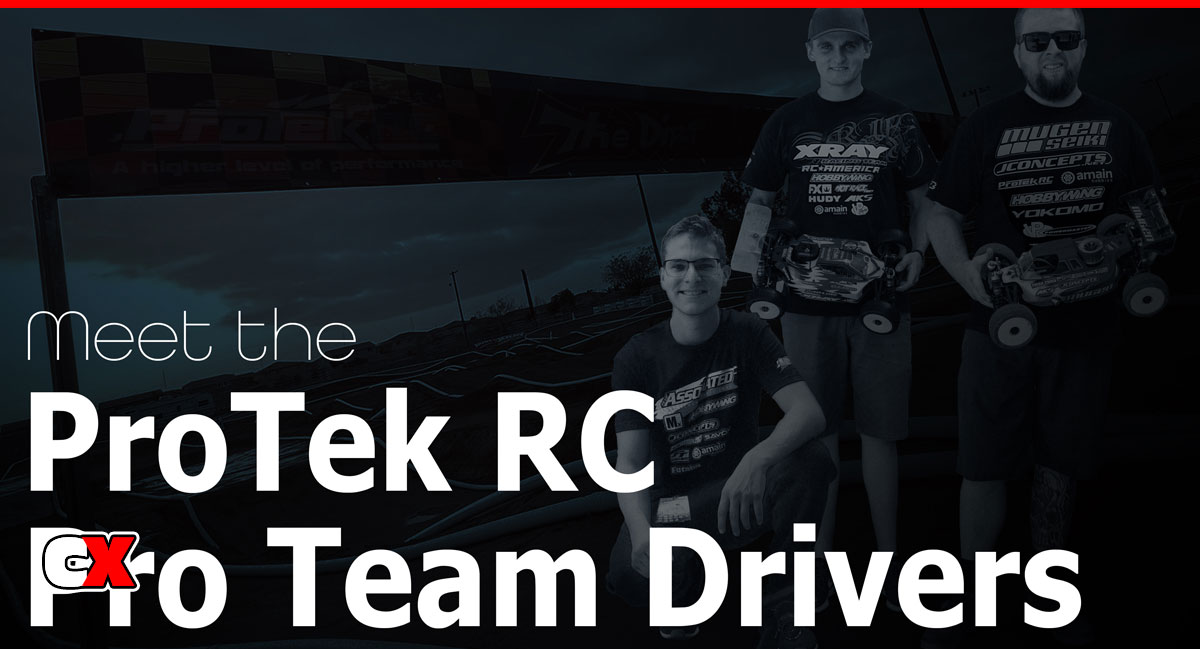 ProTek RC has put together a strong group of drivers to represent their brand. These top-level drivers have what it takes to put their cars on the podium, complimented by ProTek gear.
Here's the info sent over giving us the 411 on who these drivers are:
"The ProTek RC Pro Team of RC racers was formed in 2008 by AMain Hobbies to promote and grow the sport of radio control racing and advance brand awareness for ProTek RC products. The ProTek RC line of high-performance batteries, servos, tools and more, was developed with RC racing in mind by RC racers.
The ProTek RC Pro Team currently consists of 12 professional RC racers that compete in many electric and nitro race classes, from 1/8 scale buggies to 1/10 drag race cars. Meet our racers and learn how many of our team members have taken their RC hobby to a full-fledged business."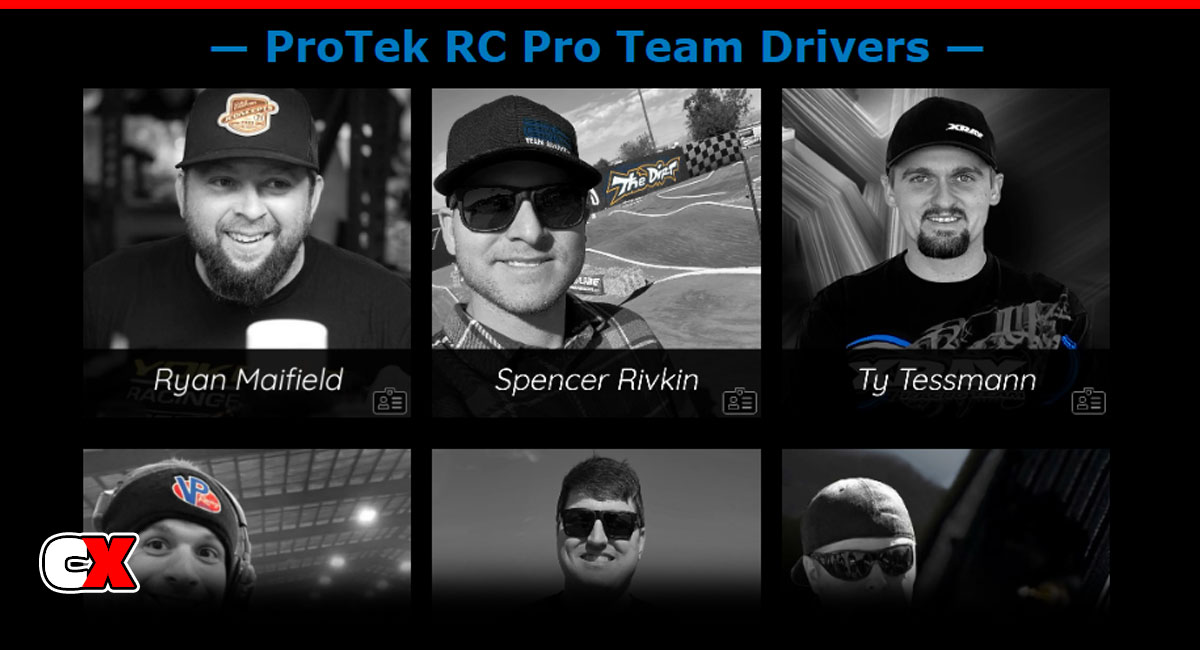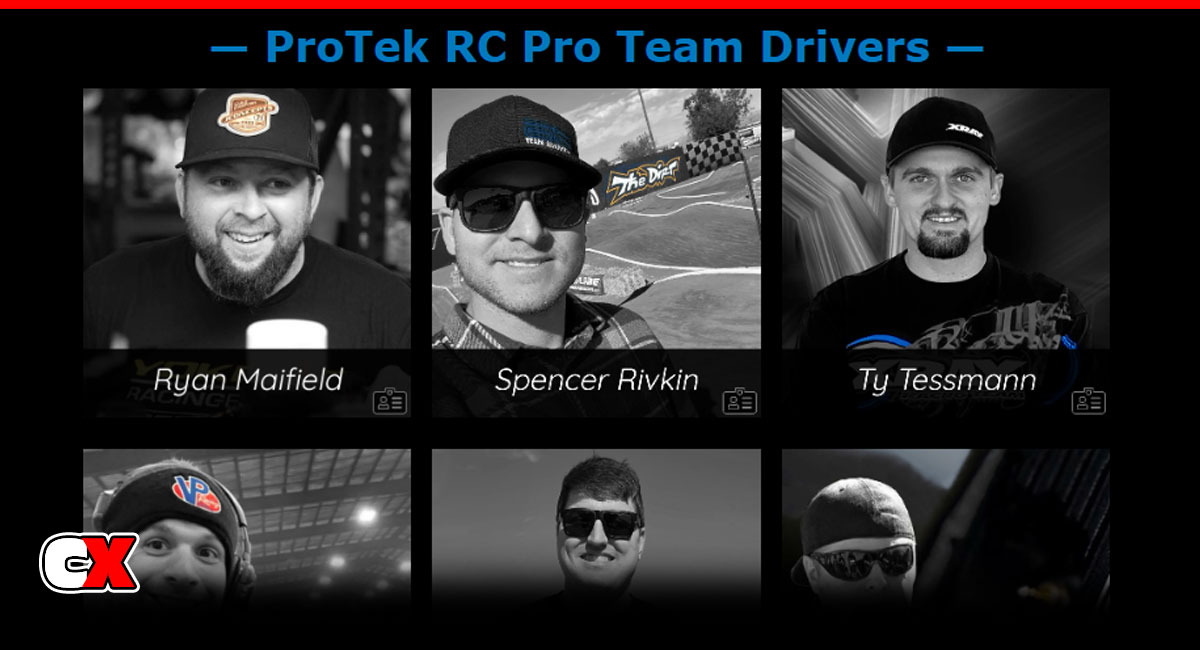 Head on over to the ProTek Blog to see the complete list of drivers – you can also click on their image with a ton of great info on each one!
Check out more cool products from ProTek RC on CompetitionX.
Make sure you visit and subscribe to our YouTube Channel (CompetitionX YouTube) for up to date videos on all the current products!
Notice: Some of our articles, videos and descriptions may contain affiliate links, which means that if you click on one of the product links, we may receive a small commission. This helps support the website and social media channels and allows us to continue to produce content. Thank you for the support!
#protekrc #rccars #competitionx