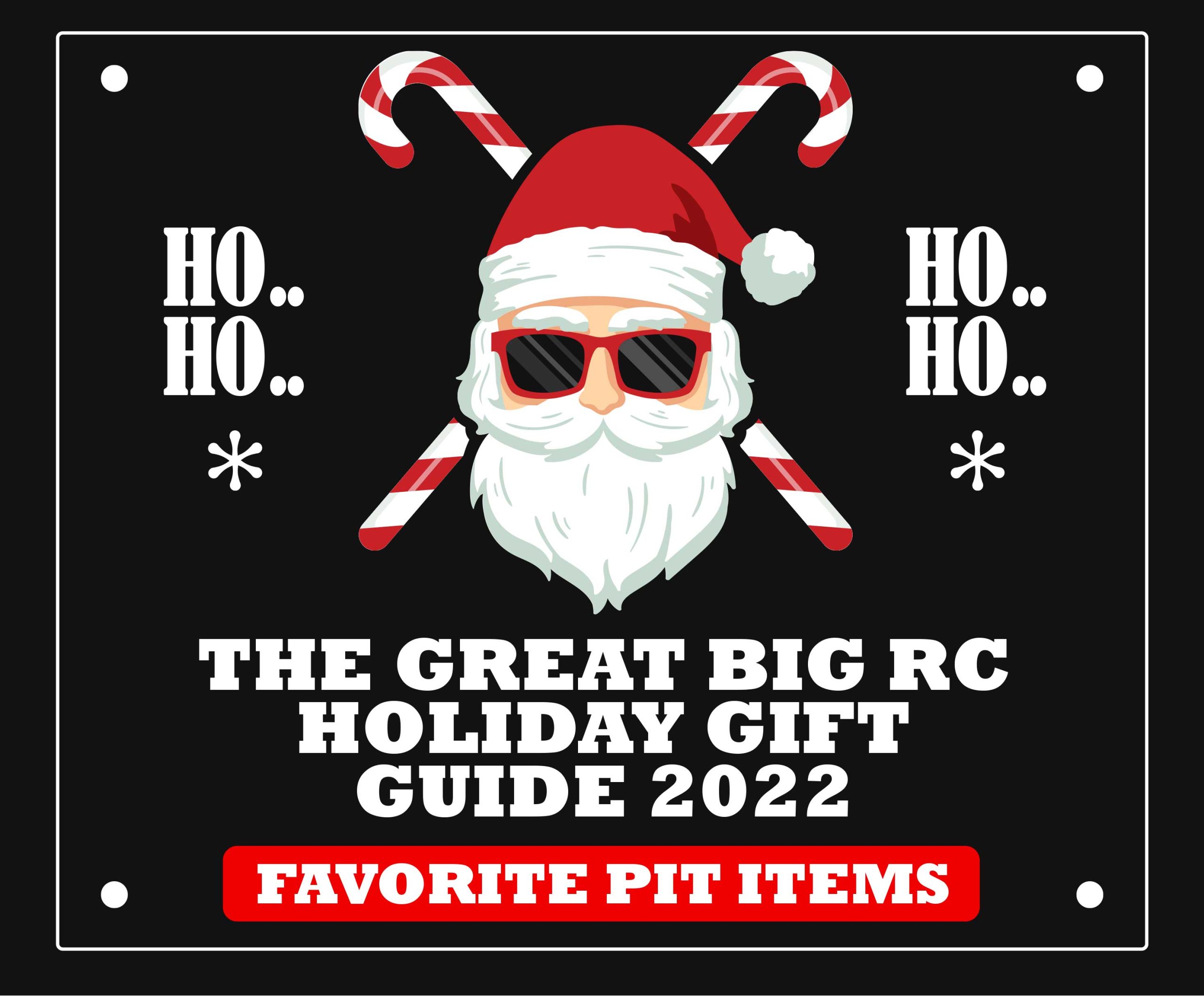 Part 1 of our The Great Big RC Holiday Gift Guide 2022 is all about pit items – favorite tools we suggest based on our years of track and home pit spaces. All of the items we've personally used will be marked with an * – the others are versions of items we've used all the time.
So settle in with your Christmas cookies and hot cocoa, get your Credit Card out and let's make this a fantastic RC Holiday Season!
Favorite Pit Items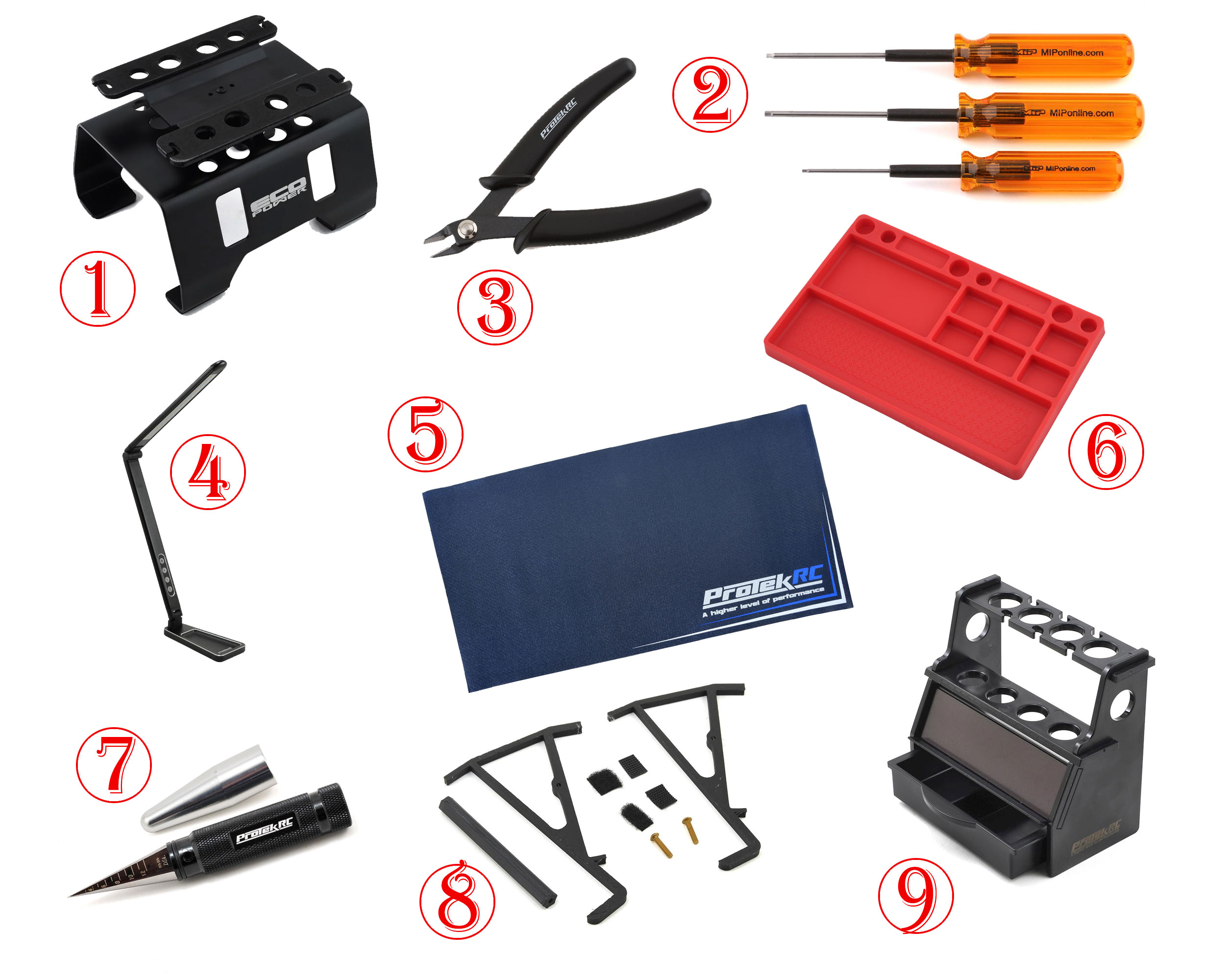 1. EcoPower Rotating 1/10 & 1/8 Aluminum Car Stand – A great car stand for any scale RC that allows easy access to all side via its rotating base.
2. MIP Metric Hex Driver Set (1.5, 2.0, 2.5mm)* – The best of the best as far as tools go, MIP's 3-piece Metric Hex Driver set includes the most used tools for building and maintenance.
3. ProTek Sprue Side Cutters* – A great tool for removing parts from the mold trees and general parts clean up. Super sharp, precision blades!
4. ProTek Aluminum LED Pit Light* – This USB powered Pit Light is great for bringing brightness to a dark work area. Includes a 270° rotating head, touch sensitive buttons, 3 color temps and a 5-step adjustment brightness!
5. ProTek Pit Mat* – Wrench in style with this padded Pit Mat. It's 24×48″ size is perfect for 1/10 and 1/8 scale cars and it rolls up (with a mesh bag) for easy transportation!
6. JConcepts Rubber Parts Tray* – Keep your pits or build area organized with a parts tray! This one is made from non-slip rubber, has multiple pockets for different sized items and is available in a variety of colors.
7. ProTek TruTorque Lexan Body Reamer* – A VERY sharp tool designed to cut holes in Lexan bodies for mounting. Included gauge on the blade allows you to match up the depth of each hole.
8. Motiv Power Brick Charger Stand – Most racers that use the iCharger 406 know the beauty of saving space in their pits – this stand allows you to set your iCharger on it (over a power brick) for a well-organized pit space!
9. ProTek Shock Stand* – A nice, compact shock station that has options to store and hold all your shock parts during a build or maintenance session!
Check out the other Holiday Gift suggestions listed below:
Part 1: Favorite Pit Items
Part 2: Stocking Stuffers
Part 3: Budget-Friendly Vehicles Under $175
Part 4: Mid-Level vehicles under $350
Part 5: Money-Is-No-Object Trucks over $700