MaxAmps has come out with a new battery type for RC use, the Cylindrion. This pack is based on Li-Ion architecture and has features that could make it an incredibly viable LiPo alternative for both safety and power.
We got our hands on one of the 2S versions (there are 3S and 4S options available) and dropped it into one of our onroad cars to see what kind of power these new packs can produce. We can honestly say they had a lot more to offer than we initially expected!
Read on for all the details of this new pack!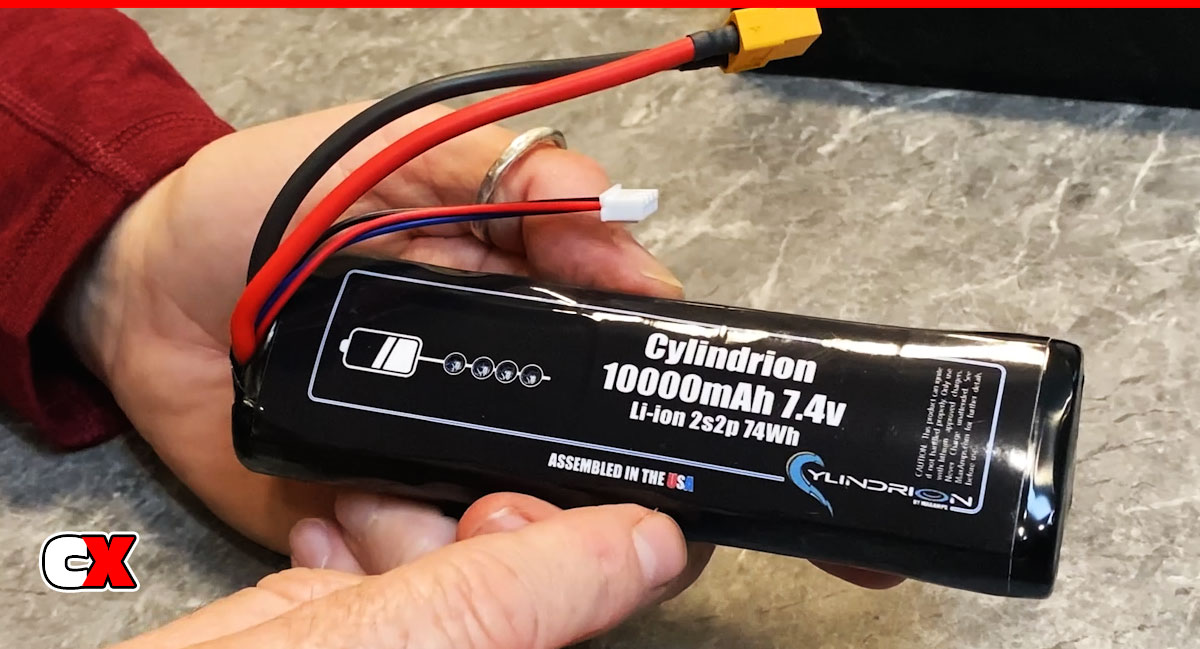 Specifics
Product:
MaxAmps Cylindrion 10000mAh 2S Li-ion Battery Pack
Website:
maxamps.com
Purchase:
https://bit.ly/3wwxVGm
Part #:
n/a
Scale:
1/10 Scale
Price:
$99.99
Build Type:
n/a
Recommended For:
Everyone who needs a great pack for your onroad or offroad vehicle.
What's Included
Simple – a 2S Li-Ion pack. You can order this pack with whatever connector you'd like – Traxxas, XT60, XT90, EC8, bullet plugs or even a Tamiya connector! In addition, the pack comes in a super cool metal MaxAmps case as well to help protect it during shipping.
Main Features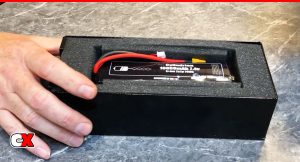 1. While the Cylindrion looks like a standard pack, the first thing you might notice is it's shotgun-style packaging. By that we mean it's not square, but more of a rounded design around the edges. The casing is made of metal to help protect the cells from damage or even a puncture. The round design is certainly different, however this makes the pack compatible with a lot of the Tamiya rides that require rounded-edge battery packs. A nice feature.
2.
The Cylindrion's are the same voltage as LiPo batteries – 4.2v per cell. They come with a much higher capacity, starting at 10,000mAh, and are lighter than a standard LiPo pack. All of these variables add up to a pack that will not only increase the speed of your car, but also the run time. However, since they are Li-Ion packs, we're pretty certain there won't be any high voltage versions of these packs available for higher-end racing classes.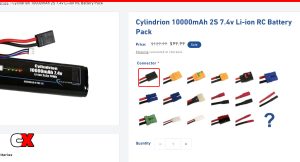 3. To help make the pack as versatile as possible, MaxAmps has a list of connectors to choose from to add to your order. There are 17 pre-configured options and one wildcard – basically a custom connector not on the list. This is included in the price of your pack, a nice option should you need something special for a project or custom build.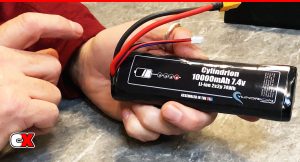 4. The Cylindrion comes with MaxAmps Smart Battery System, an onboard setup that keeps track of the batteries charge and health. The SOC, or State of Charge, monitors the charge in the pack – basically a fuel gauge. The SOH, or State of Health, keeps you informed of the packs overall status – cell condition, etc. Both of these features are accessed by a momentary switch (with green and red lights) on the outside of the pack.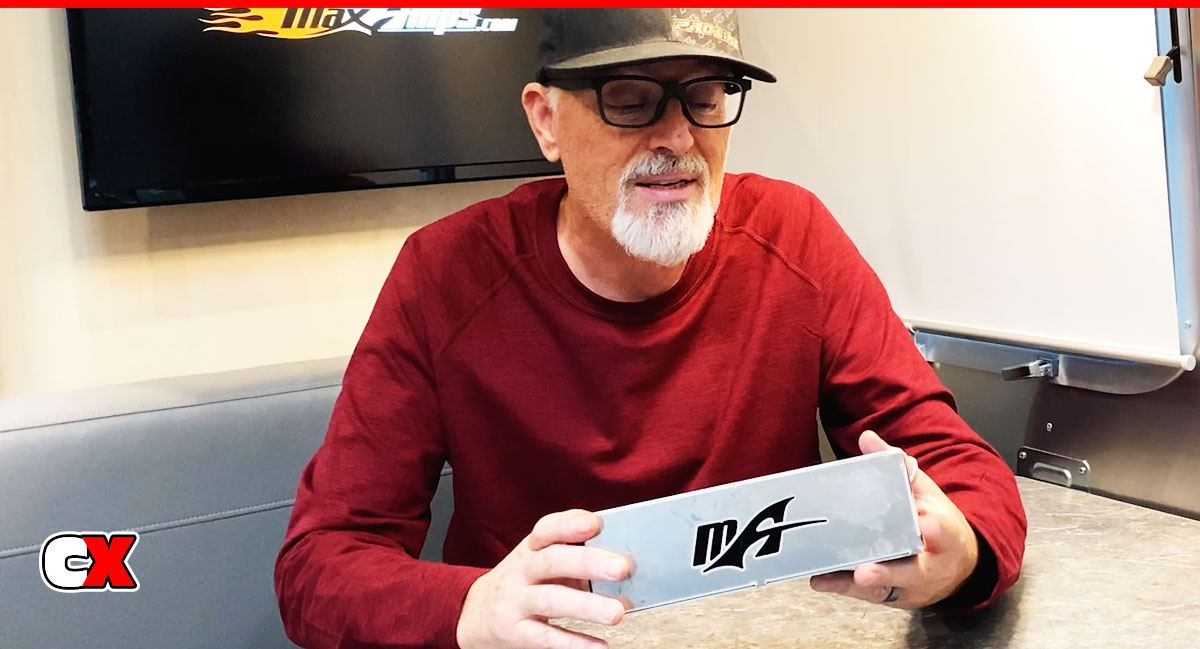 Performance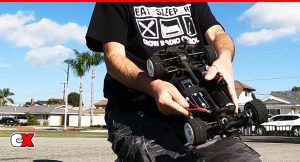 To give this pack a go, we decided to drop it into our HPI Audi e-tron Vision GT. This ride uses HPI's Sport 3 Flux system and, just recently, we wrapped up a review of this car using a 3S LiPo pack. Not only does that mean we're quite familiar with the car, but we've also put down some serious speeds (on 3S) and can use that as a comparison.
The fit into our Sport 3 chassis was a bit tight (it did have a 'spacer' at one end of the tray), so there might be some concern about it fitting in other 'standard' sized trays. A single (wide) Velcro strap held it securely in place. We turned everything on, gave a quick blip of the throttle, set the car down and slowly pulled away.
After running the Audi on 3S, ANYTHING with less power is going to be alot more fun to drive. By that we mean it's actually driveable (3S can be handful on an unprepared surface). We were able to gently pull the throttle to get up to speed, get to full throttle quicker and actually cruise around without it being a gnarly ride.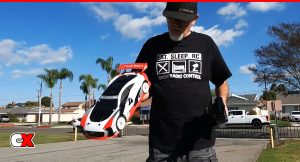 The power was actually quite good, with the low-end and mid-throttle both manageable. Pull full throttle and the Audi was making full speed passes easily back and forth! On 3S, it was never a comfortable drive but, on the Cylindrion, we felt like we had full control the entire time.
After what seemed like an hour (remember, it IS 10,000mAh), we pulled the car over and gave the Dynamite Passport GPS Speed Meter a looksie – 58mph as a top speed during our initial testing. That's really good seeing as, on 3S, the Audi is capable of over 70mph! We might tweak the gearing a bit and see how much more we can pull from this pack!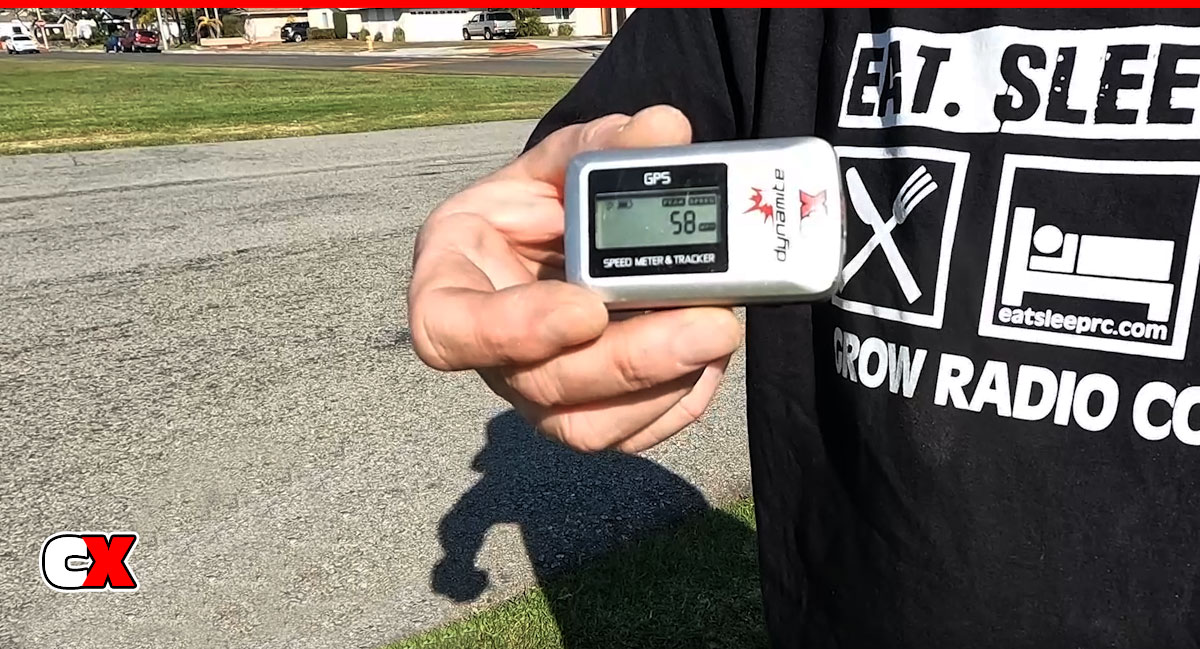 Final Thoughts
We feel the MaxAmps Cylindrion has enough to offer in the form of power and safety to make it a viable purchase for anyone that needs a good, reliable pack. The power it provides is great for the everyday basher and the Smart Battery System will help you keep track of what's going on internally. With how little we see people caring for their packs, this feature alone is worth it.
For the racer, it's yet to be seen. The light weight and higher capacity alone should be extremely helpful, we're just not sure if the power is there. We will be using this pack at a couple different types of racing events to see how it performs on the competitive level and reporting back.