Beginner's Guide to RC Cars – Types of RC Cars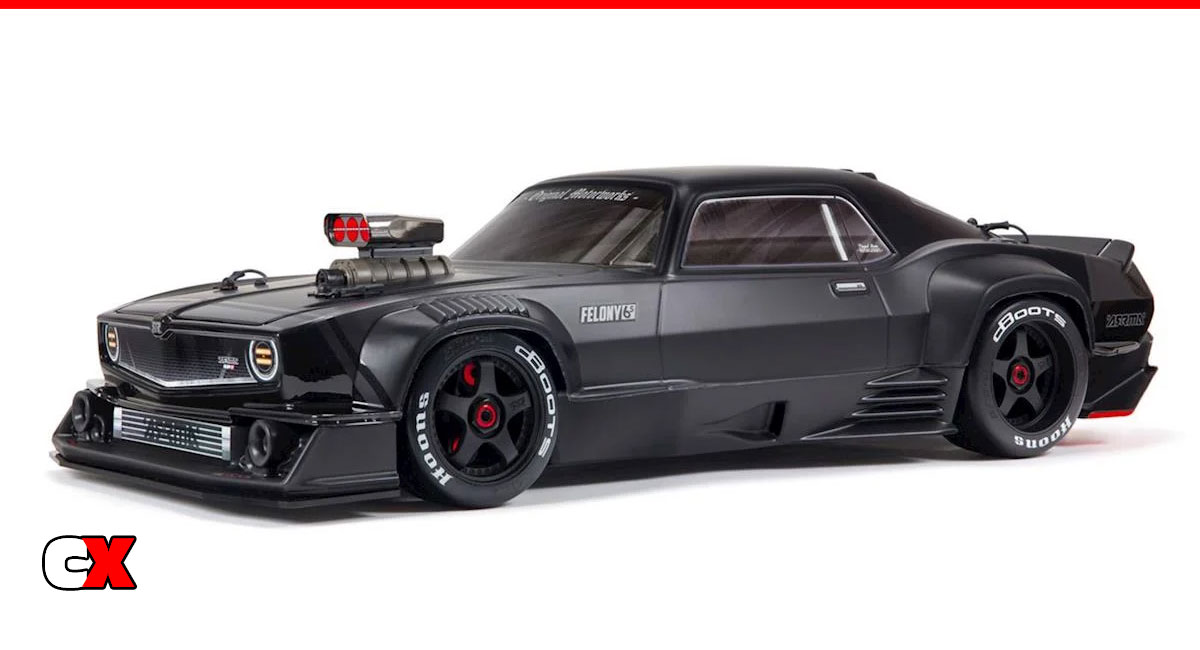 When I first started out in RC, I found there was an overwhelming amount of information to learn; tuning, gearing, motor tweaking, tire compounds and inserts, etc. The experimental process took quite some time and involved a lot of money. While I was ok with this (I did see results and actually got quite good), I knew that if there was some place I could read up on all of this it would have cut the time and cost in half (at least). Sure, there were some Pro RC Drivers at the track, but they all seemed so unapproachable … I always felt like I was bothering them.
Jump forward to 2001. CompetitionX started as a site that RC Drivers (from beginners to professionals) could go to and read up on any RC information they needed; an online beginner's guide to RC cars. Are you ready to to get started? Let's go!
RC Car Categories
RC Cars come in many different shapes and sizes. Let's start off this beginner's guide by looking into the categories RC Cars are divided into:
Onroad RC Cars
Most radio controlled onroad kits resemble full-size touring cars, similar to the ones you see on TV (BTCC, German Touring Car, etc). They are typically 1/10 scale and 4WD (however there are 2WD/FWD kits available), have real working independent suspension systems that are completely tuneable, realistic slick or treaded tires (in a variaty of different compounds) and contain parts made from high-end materials – carbon fiber, aluminum and titanium. Most Onroad Cars can also be upgraded to better durability and speed.
On the down side, these cars are made for flat asphalt, concrete or carpet surfaces and not so great for jumping off curbs, running over speed bumps or driving through grass and dirt – the suspensions are just not set up to handle this. But, if you have a large street, a vacant (paved) lot or even a good sized driveway, onroad cars can be the way to go.
Here are examples of Onroad Cars:
Touring Cars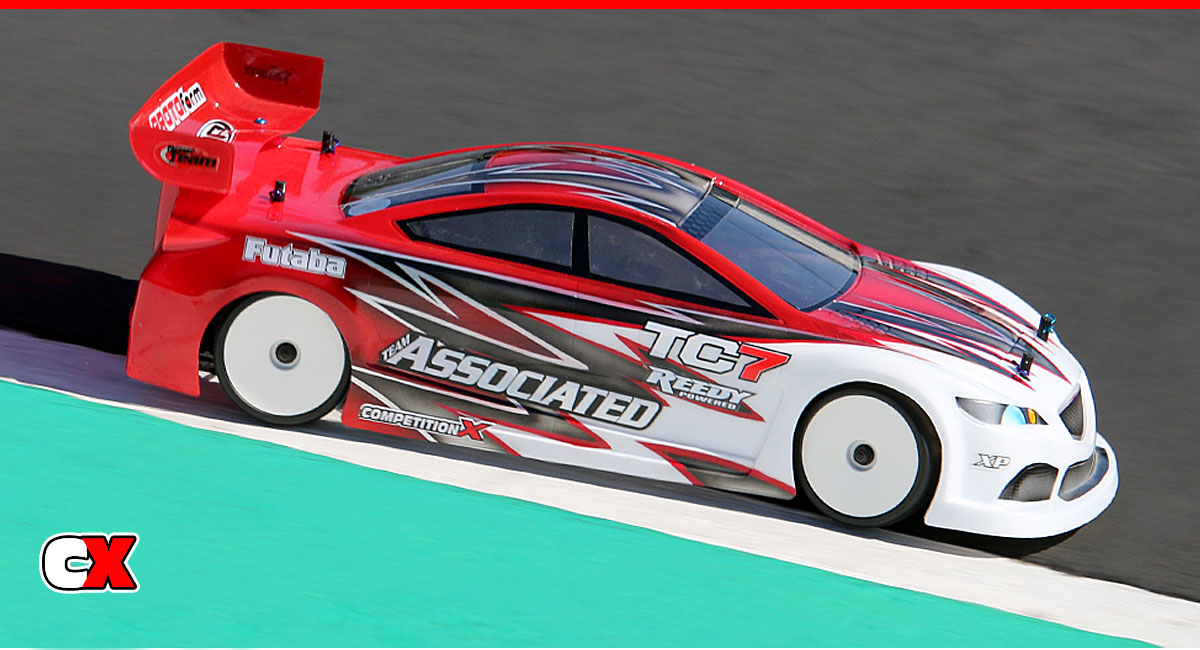 Low, sleek and fast, the Touring Car (TC) is designed for maximum performance and speed. High end rides can be built with carbon fiber, aluminum and titanium with low-profile chassis drivetrains. The bodies car range from a well-known Ford or Chevy to a super slippery generic car, making them an attractive option if you want to learn precision driving.
• Best suited for flat, smooth surfaces
• Can mimic your full-size ride
• Best acceleration and top speeds (in most conditions)
• Shouldn't be used in any offroad situation
Drift Cars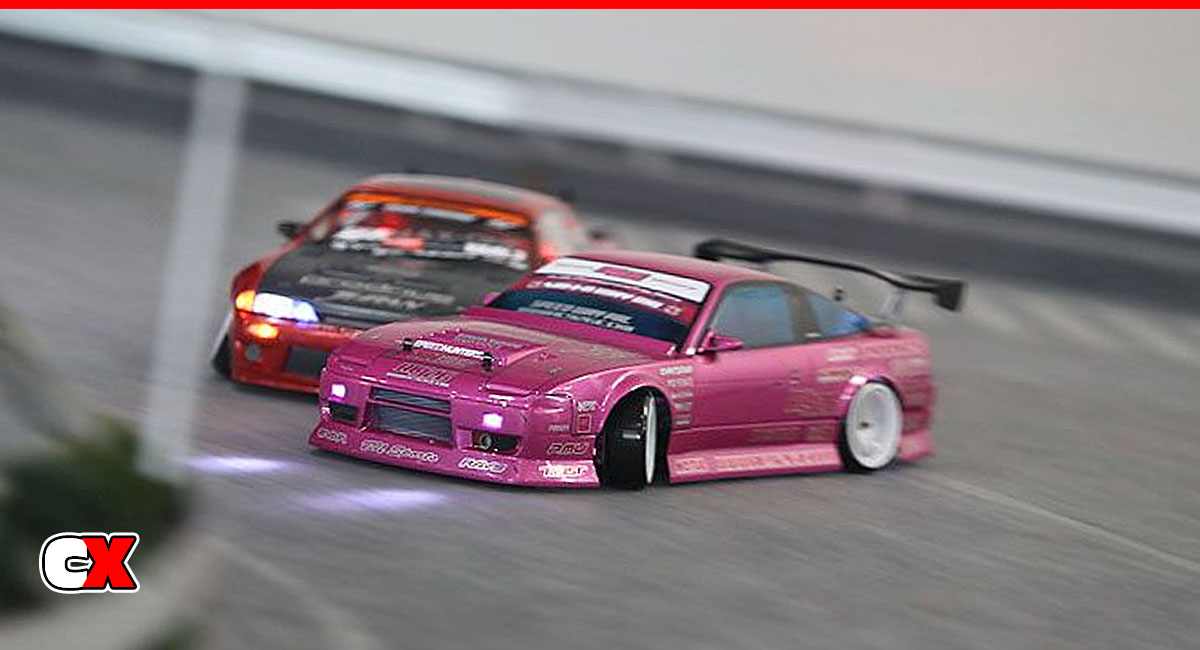 Similar to Touring Cars, the Drift Car is more about combining scale appearance with technical driving. The Drift Car can have all the same build materials as the TC but uses a specialized tire to reduce traction and enhance sliding. These follow the same rules as full-size drifting and run on scale courses that can be amazing to witness.
• Best suited for flat, smooth surfaces
• Not fast, but specifically built for sliding
• Great for smaller spaces
• Shouldn't be used in any offroad situation
Rally Cars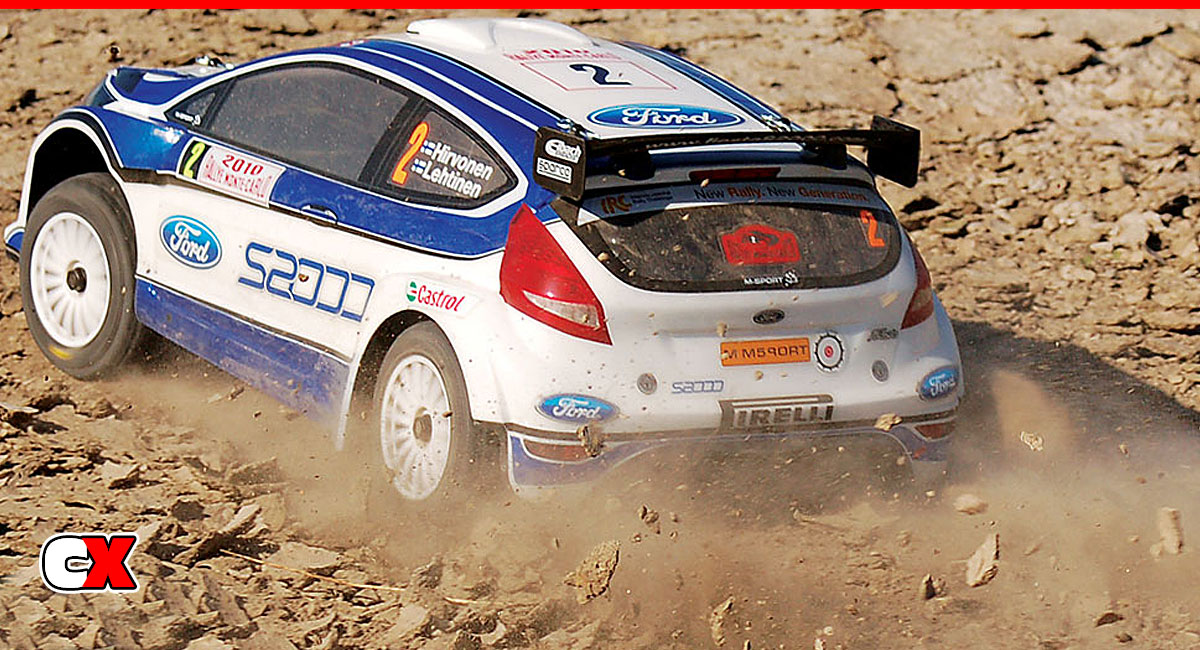 Rally is another great option, combining offroad actiona with the Touring Car design. These cars use the same basics as standard TCs, in some cases using more robust suspension parts. Slightly longer shocks are used as are knobby tires, however Rally Cars can be fitted with treaded tires for 'tarmac stages'. There are also plenty of scale bodies available from every Rally manufacturer – Toyota, Subaru, Mitsubishi, VW and Lancia
• Best suited for both flat, smooth surfaces and mild offroad conditions
• Great acceleration with moderate top speeds
• Can power slide around corners like their full-size counterparts
• Can be tricked out with all kinds of scale accessories
Formula 1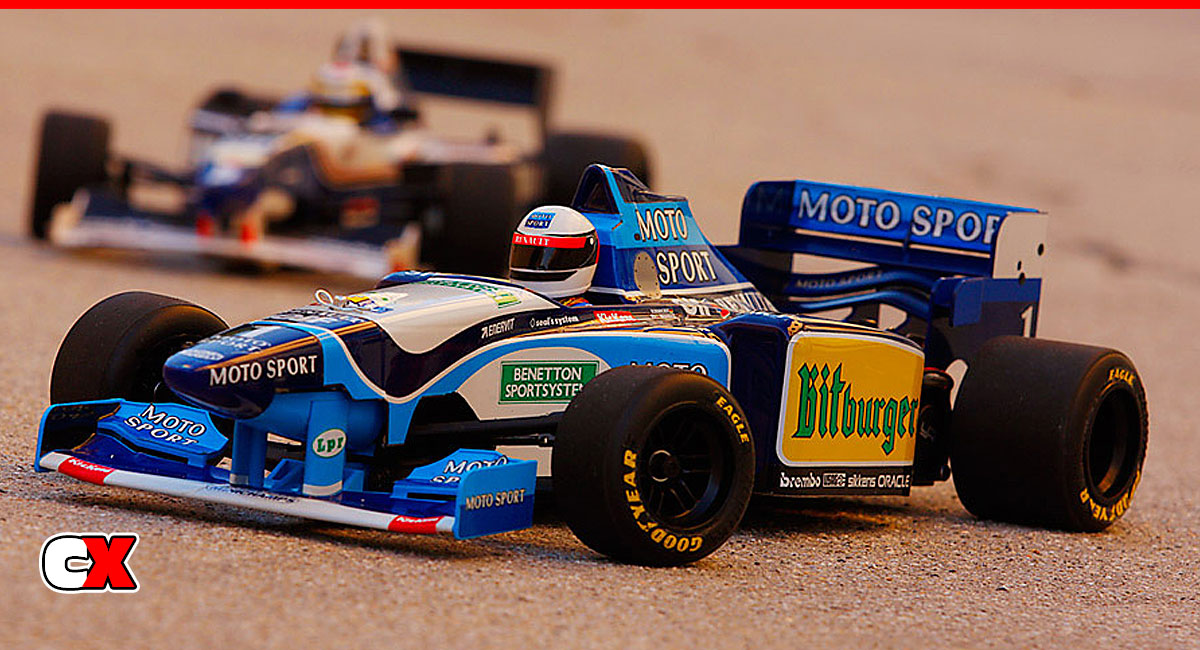 If you're looking for something that has scale looks and real-life performance, check out Formula 1 cars! These cars mimic their full-size cousins – RWD performance, tire diameters (smaller fronts/larger rears), wing sets and even drivers! Plus, there are a ton of both past and current liveries available – Ferrari, Mercedes, RedBull, Alfa, Marlboro, Lotus, Renault – you name it, I'm pretty sure it's available!
• Best suited for both flat, smooth surfaces
• Great acceleration and top speeds
• Can be somewhat easy to drive but more difficult to master
• Shouldn't be used in any offroad situation
Offroad RC Cars
Offroad RC Cars are designed for more rugged terrain. Because of this, they typically come with larger offroad tires, beefier shocks and longer suspension components. Popular models come in both 1/10 and 1/8 scale and are available in either 2WD or 4WD variants. They can go just about anywhere, including grass, dirt, off curbs, over speed bumps, up driveways and over big jumps! They can also run in the street but, because of their overall bulkiness, don't have the same performance as the Onroad RC Cars.
Here are examples of Offroad Cars:
Buggies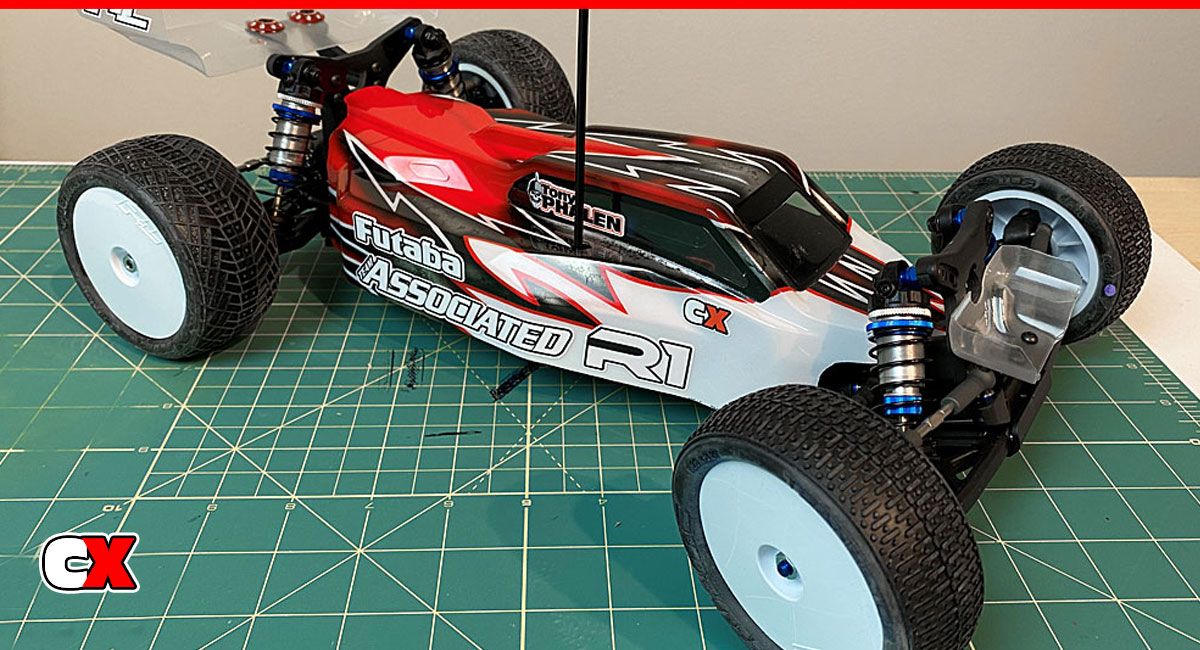 Offroad Buggies are the speedier versions of this category. They are available in either 2WD or 4WD, run everything from mild to super hot motors, are designed with all the best materials (carbon fiber, aluminum and titanium) and have a variety of tire compounds to match the track conditions. These are typically the best RC Cars to start off with as they don't limit your terrain options or offer crazy speeds that are difficult to control.
• Best suited for any terrain that isn't flat
• Great starter vehicle for beginners
• Can be upgraded from mild to wild
• Limited on body designs
Trucks and Truggies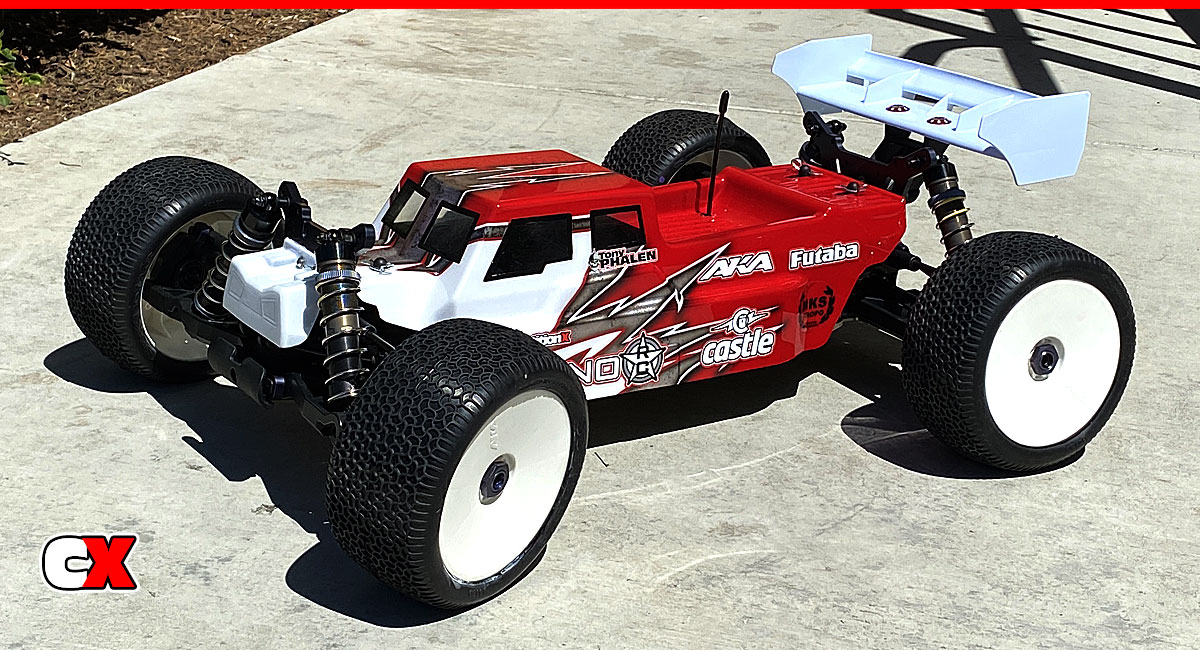 Very similar in design to Offroad Buggies, Offroad Trucks and Truggies have longer suspension arms and slightly bigger wheels and tires. This makes them a bit more desireable for beginners since they can tackle harsher terrain than their buggy counterparts. They also have a larger selection of bodies that can resemble full-size trucks.
• Best suited for any terrain that isn't flat
• Great starter vehicle for beginners
• Can be upgraded from mild to wild
• Larger selection of body designs
Monster Trucks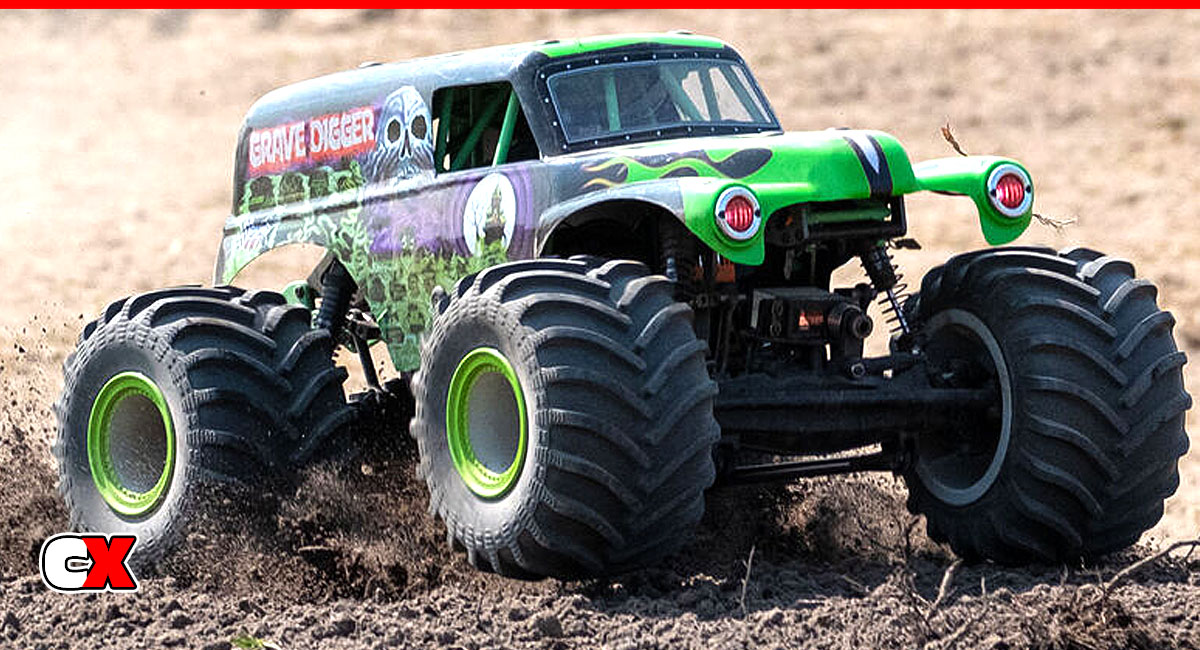 Another popular Offroad RC option is the Monster Truck. Based on real-life trucks, these can have tubular-style chassis, large, oversized tires and a massive amount of ground clearance to blast over anything! The realistic bodies are also super cool, with liveries from Max-D, Gravedigger, Monster Mutt and the rest of the gang available – just choose the one you love most! They can also handle quite a bit of power – some using 2 motors, other using one large one!
• Best suited for any terrain that isn't flat
• Fun vehicle for beginners
• Attactive real-life Monster Truck liveries
• Scale performance
Rock Crawlers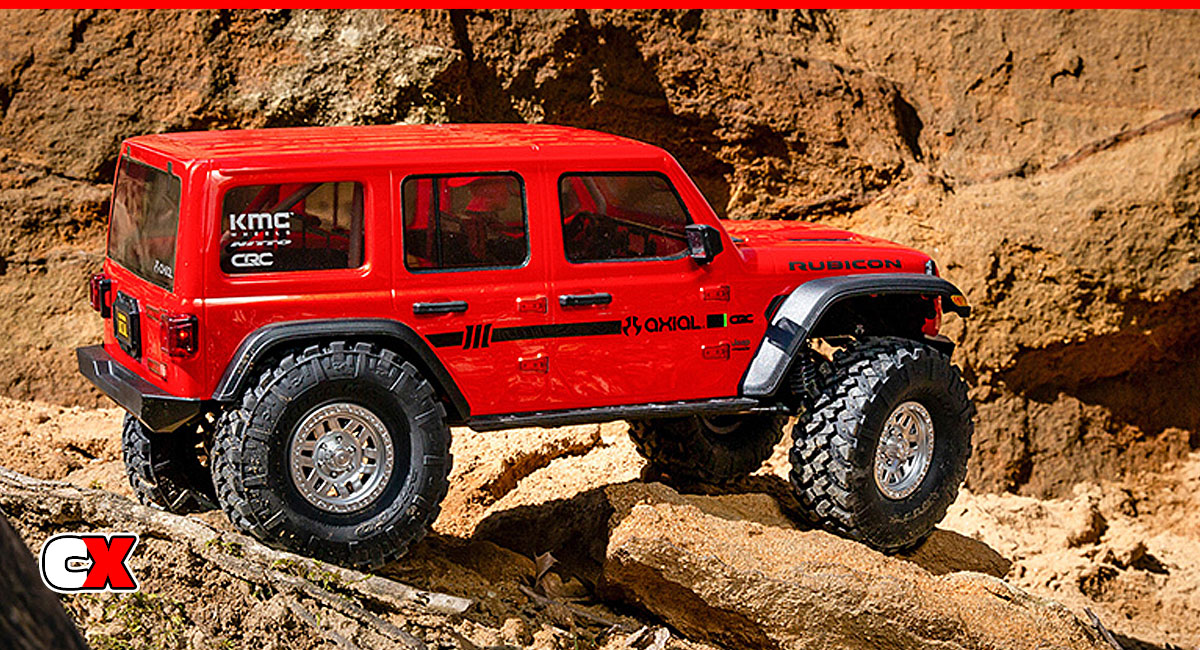 Rock Crawlers are the creepers of the Offroad RC world. They are slow and precise, with high-turn motors that provide more torque than speed. They are designed to navigate tricky situations with their extreme suspension systems. They are also super popular to extreme scale modifications – realistic tires and wheels, bodies, drivers, roll cages, accessories, lighting kits – you name it, the Rock Crawling category has it! This is why this category is lovingly named the 'doll house' segment of the industry!
• Best suited for tricky offroad terrain
• Not fast, rock crawlers are all about the torque
• Lends itself well to scale modifications
• These vehicles are never 'done'
Rock Racers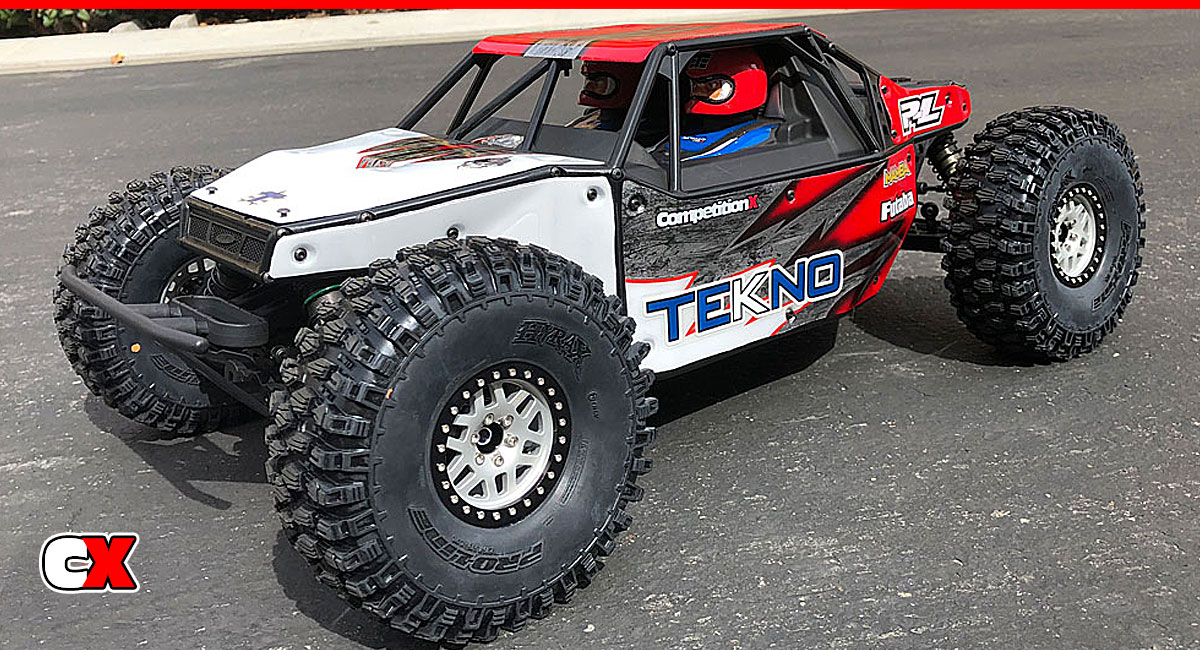 Another avenue to check out is Rock Racers. These rides are similar to King of the Hammers rides complete with tubular frames, large soft tires, massive power and go-anywhere performance. They can be brutally quick and designed to take a ton of abuse, making them a favorite for those that live in rocky or hilly locations.
• Best suited for rough and rocky terrain
• Faster than rock crawlers
• Scale rock racer looks
• Capable of LOTS of power
Build Types: Kit, RTR or ARTR
RC Cars come in a few different build types – Kit, RTR and ARTR.
RC Cars – Kits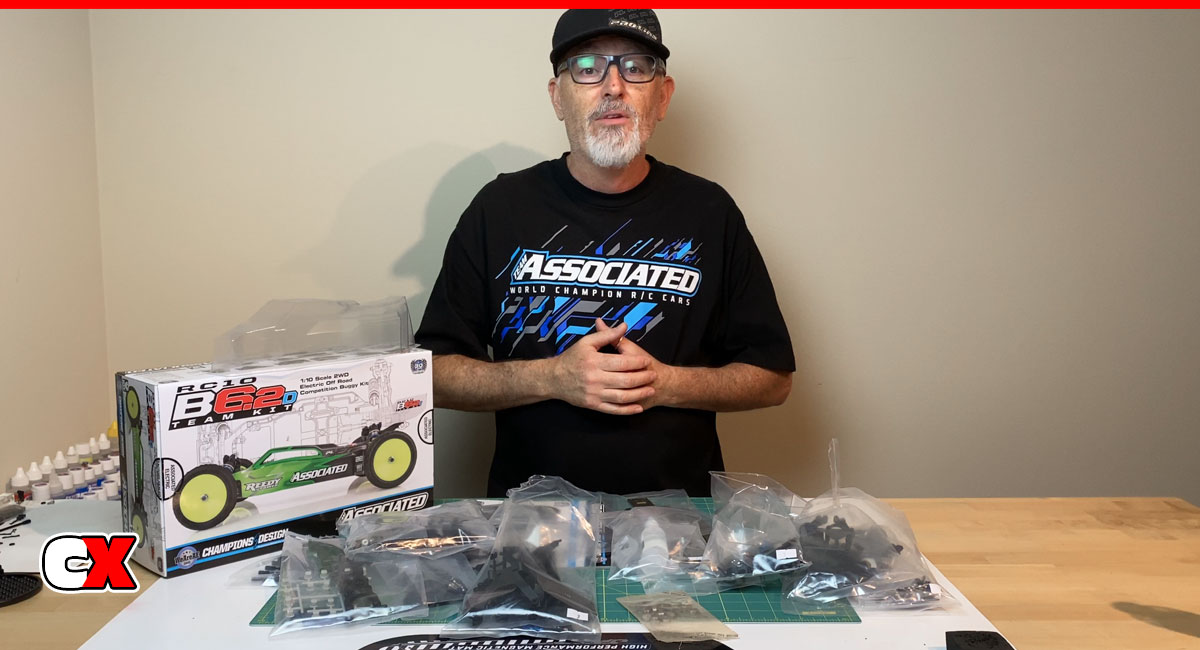 RC Car Kits are simply that … a box of bagged parts! Kits are for the person that enjoys building, wants the satisfaction of a completed kit after building or the knowledge of how the vehicle REALLY works. Kits do not come with any of the electronics – radio gear, ESC, motor or batteries. The instructions include very detailed diagrams along with some helpful text. Most companies even have online (or phone) support should you become confused. Typical build time is around 4-6 hours depending on how thorough you are in the building process. Take your time and you'll be rewarded with an incredible racing machine! You can see quite a few of our online build videos on our CompetitionX YouTube Channel.
RC Cars – RTR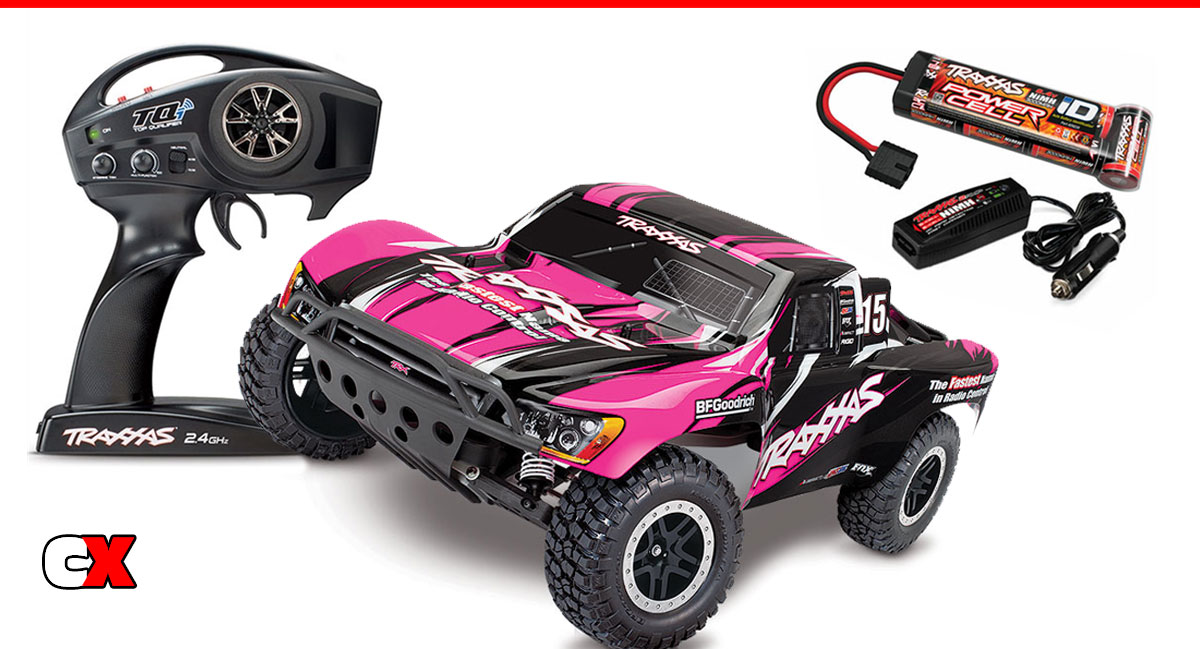 The next build type is RTR, which stands for Ready-To-Run. All Ready-To-Run RC cars come completely assembled from the factory with the radio gear installed. For Electric RTR's, all you need to do is charge and install the battery and GO! For Nitro RTR's, install AA's into the transmitter and vehicle (for the onboard radio gear), fuel it up and you're all set! Nitro vehicles do require a short engine break-in period (instructions are usually included in the box). RTR's are good for the person who wants to jump into Radio Control without the downtime of building. They are also great for younger kids that may not have the skills (yet) to build a vehicle.
RC Cars – ARTR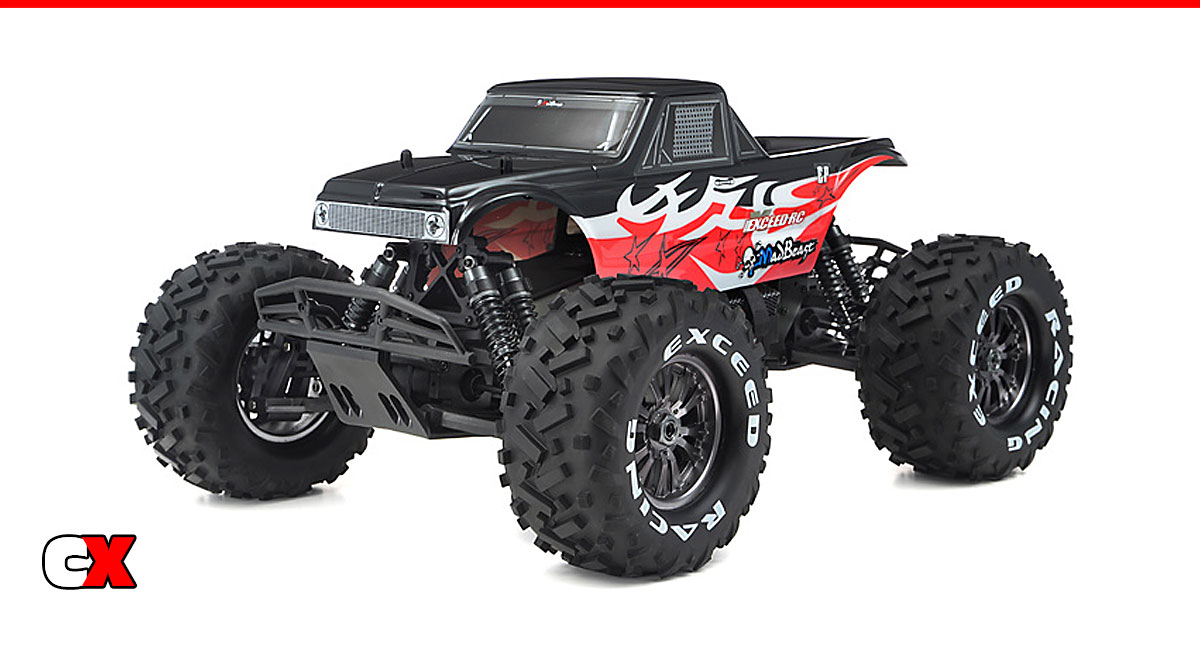 The final build type is ARTR. ARTR stand for Almost Ready To Run, which means the vehicle comes pre-built minus a few things (typically electronics). This form removes the time frame of building – just install your electronics package and you're ready to go. This build type is more for the person that wants to choose what electronics they want in their vehicle (from mild to wild) without the extended built time getting in the way.
Power Systems: Electric or Nitro
All RC Cars are powered by either Electric systems or Nitro systems. Electric systems use a battery pack to power the entire car while Nito systems use fuel called Nitromethane (thus, Nitro). Depending on who you ask, some will tell you that they think Electic is better, some will say Nitro is better. With the advancements of Electric power (LiPo and Brushless Motors), it really has changed alot of people's opinions on which is better. Ok, let's take a quick look at both!
Electric Power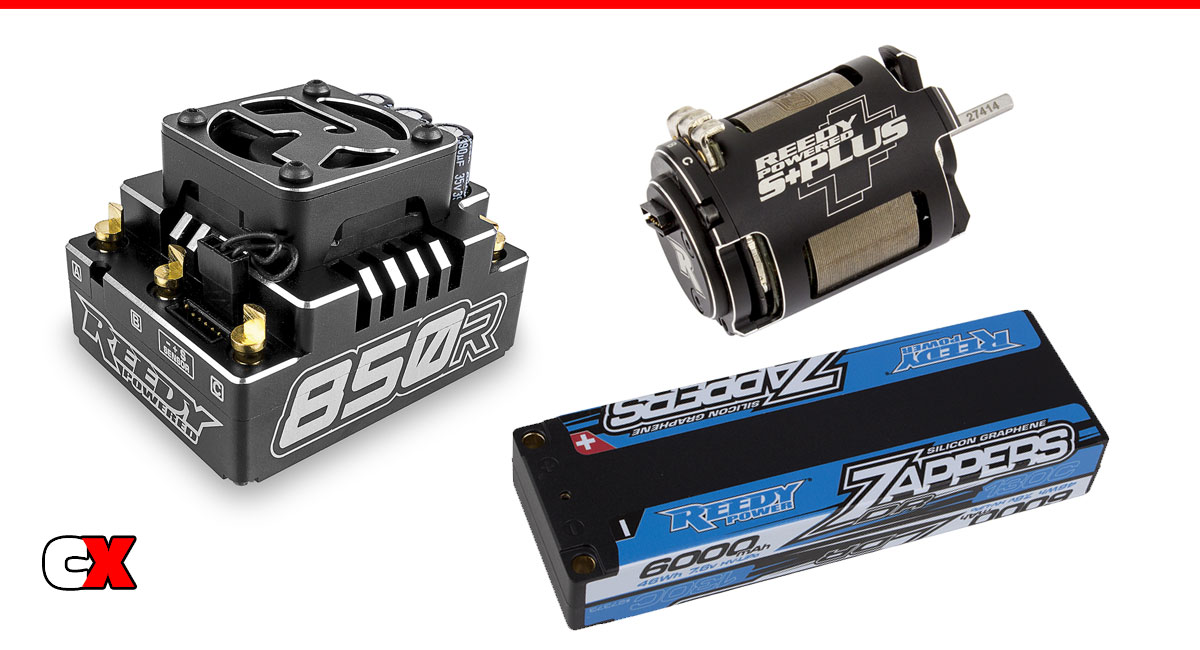 As mentioned above, Electric Power RC Cars use a battery pack to power the vehicle. These systems have completely moved away from NiMh batteries and how use Lithium Polymer, or LiPo. These packs range in size from a 2S (2 cells, good power) to 8S (8 cells, ridiculous power), some even more. Typical RTR rides can handle 2S to 8S, the 8S being larger vehicle that can handle the immense power and rocket to over 70mph (at least). Run times vary with battery size, but most 2S cars can run for 10-15 minutes on a single charge.
• Easy to use with a single Plug-n-Play design
• Very minimal noise
• Power options range from mild to wild
• More Kit and RTR options available for Electric Power
• Frequent charging of the batteries is required
Nitro Power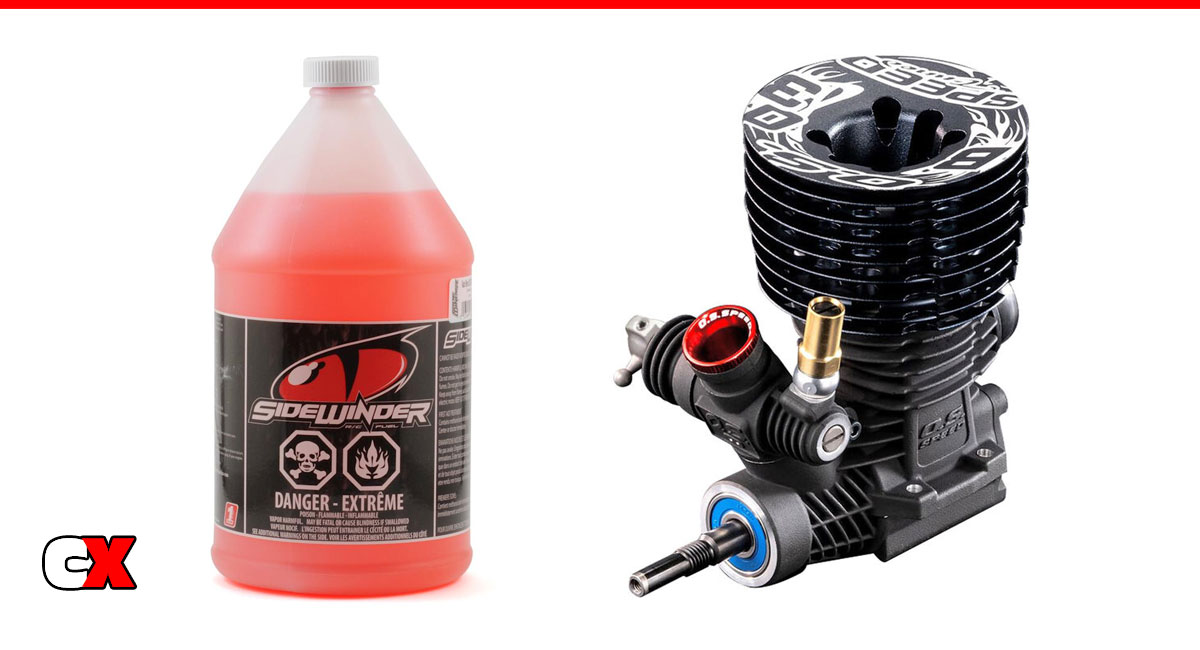 Nitro RC cars use a small combustion engine to power the vehicle (however AA batteries are still required to power the onboard electronics). Tuned correctly, Nitro RC cars can hit speeds of over 60mph and can run all day – just add more fuel. Nitro RC cars also have realism … the smoke, the fumes, the sound of the exhaust … all added reasons why Nitro RC cars are so cool. Different size engines are available to up the power should you crave more, however this is vehicle dependent.
• Sights, sounds and Nitro smell add another dimension
• Lots of noise – can't use during 'quite' times
• Inital set up and break in can be complicated
• Less Kit and RTR options available for Nitro Power
• Can be very messy at times
RC Scale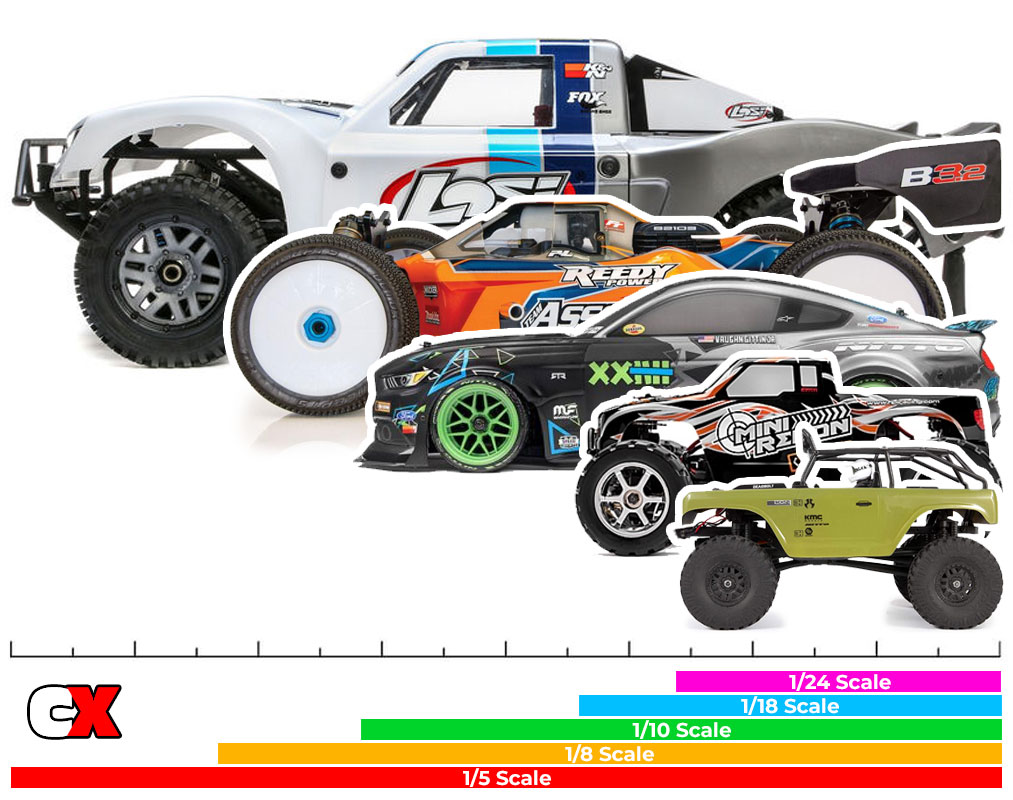 Now that we've covered the different types of vehicle, let's chat about scale. Scale refers to the size of the RC vehicle in regards to it's full size counterpart. So, 1:1 would mean the vehicle is exactly the same size as the real thing. A scale of 1/10 would mean that the RC car is 1/10 the size of the real thing, 1/8 would mean 1/8 the size, and so on.
Since there are no real 'guidelines' in place, RC Scale isn't always accurate but more of an indication of the vehicle size, if that makes sense. Certain vehicles, like anything in a racing category, do have a set of specific rules as to sizes for racing purposes.
The most popular RC Scales are most certainly 1/10 and 1/8. Other scales are available from 1/32 (small) all the way to the largest, being 1/5.
Conclusion
Remote control cars are desirable gadgets, Getting into RC cars is a thrilling experience it comes with interesting adventures equips you with necessary mechanical knowledge. It is one of those things you can do as a pass time in a company or alone and get a feeling of accomplishment. What are you waiting for?