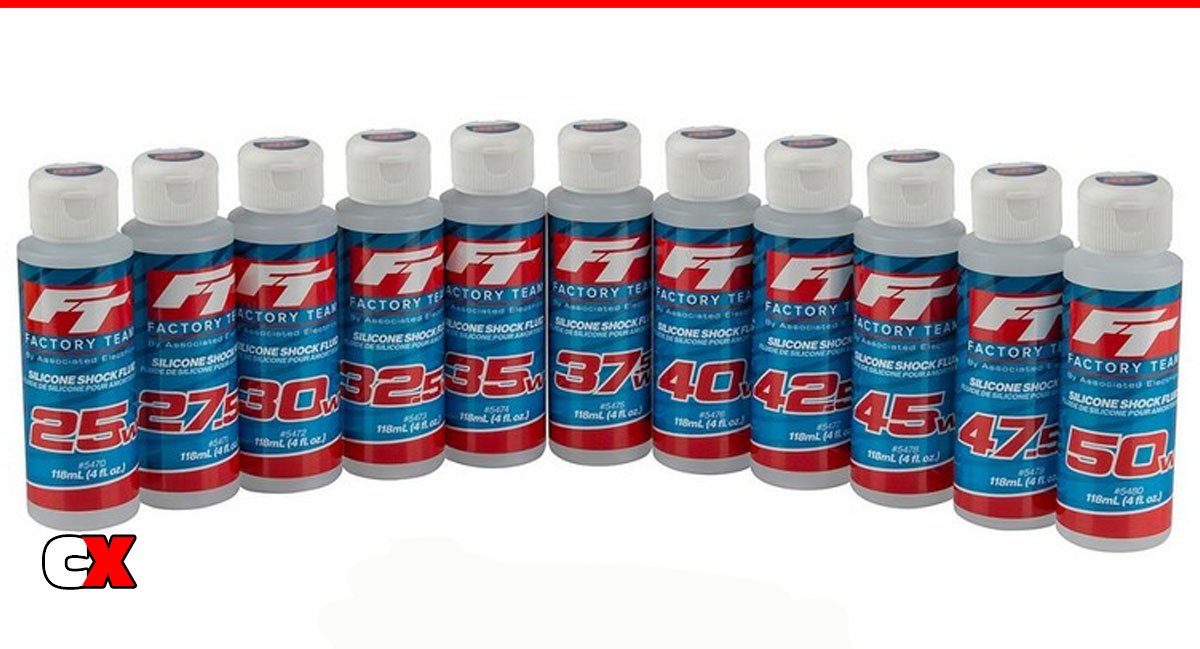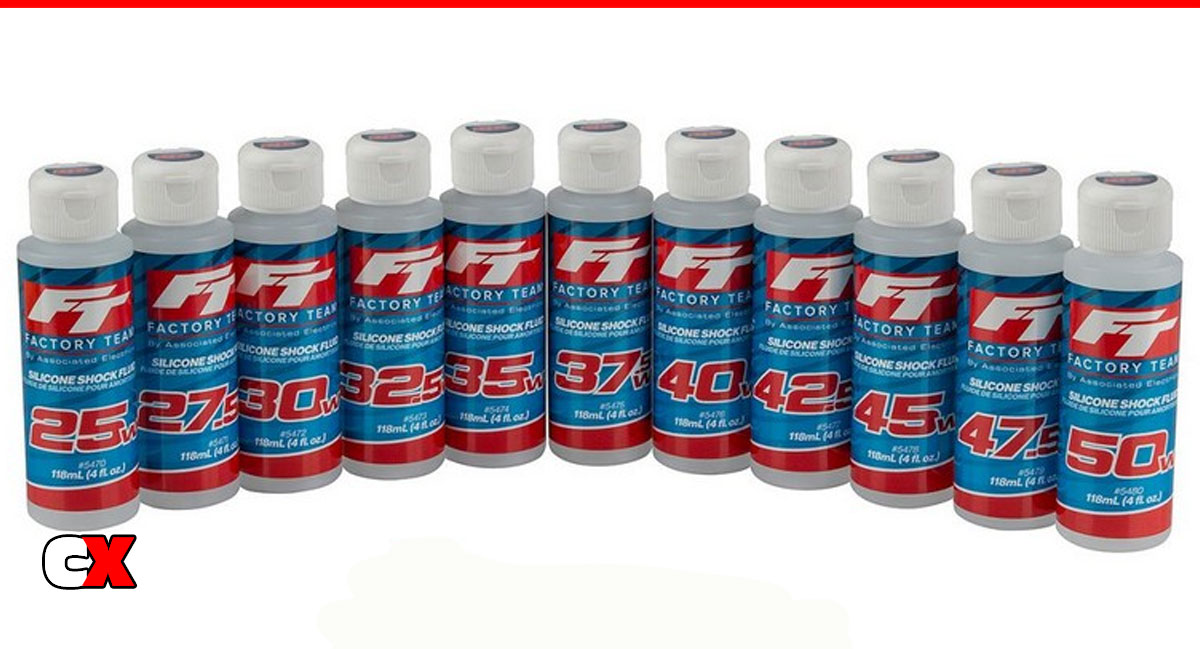 Silicone fluids are used in RC shocks for its ability to withstand continued abuse in harsh conditions. It comes in a variety of thicknesses, known as weights (or viscosities), to help tune your car or truck to varying driving conditions.
Most RTR shocks come pre-built with a fluid that can handle rough terrain and large jumps. All race-level shock packages come unbuilt, allowing you to fill them with fluid that works at the particular location you run/race at (for more info, see our RC Tuning Guide on Shocks).
This chart below lists the popular manufacturers and their fluids with the CST rating. Team Associated and Team Losi (TLR), however, catalog their fluids with the 'Weight (WT)' figure. These are listed with that number as well as the CST equivalent (these CST numbers are on the bottles as well).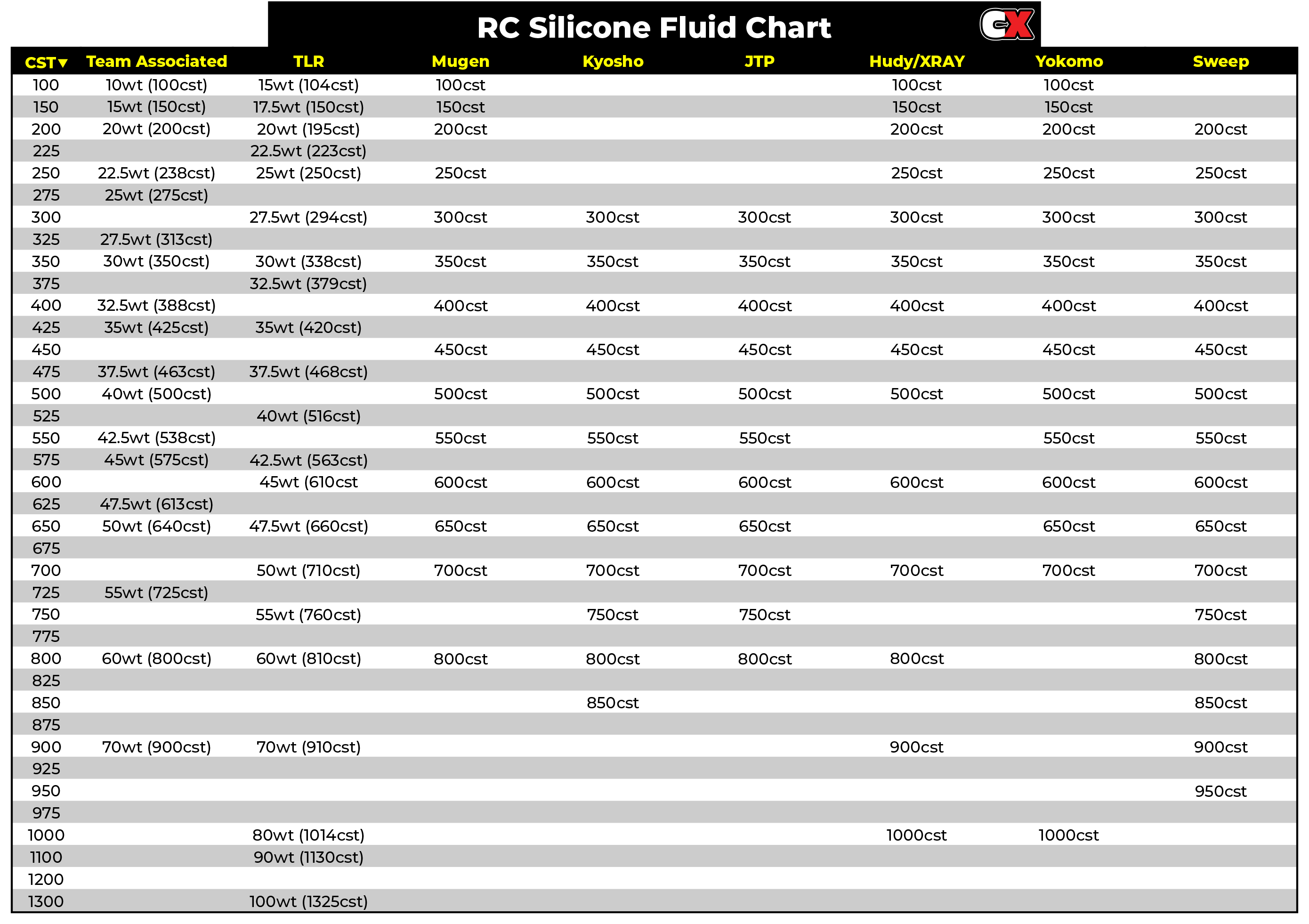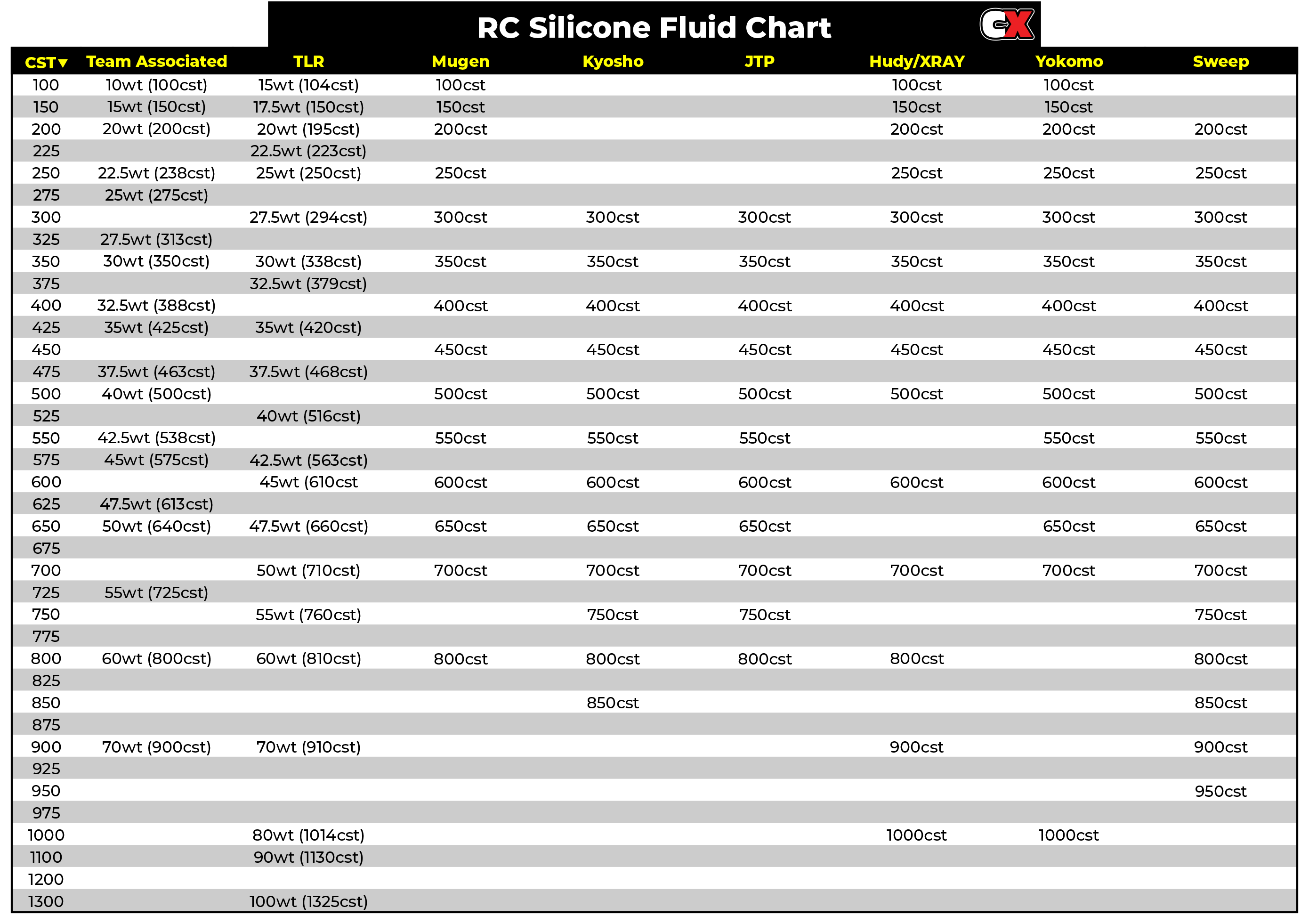 (click for full size image)
We hope this Beginner's Guide to RC article helps you out in your research!