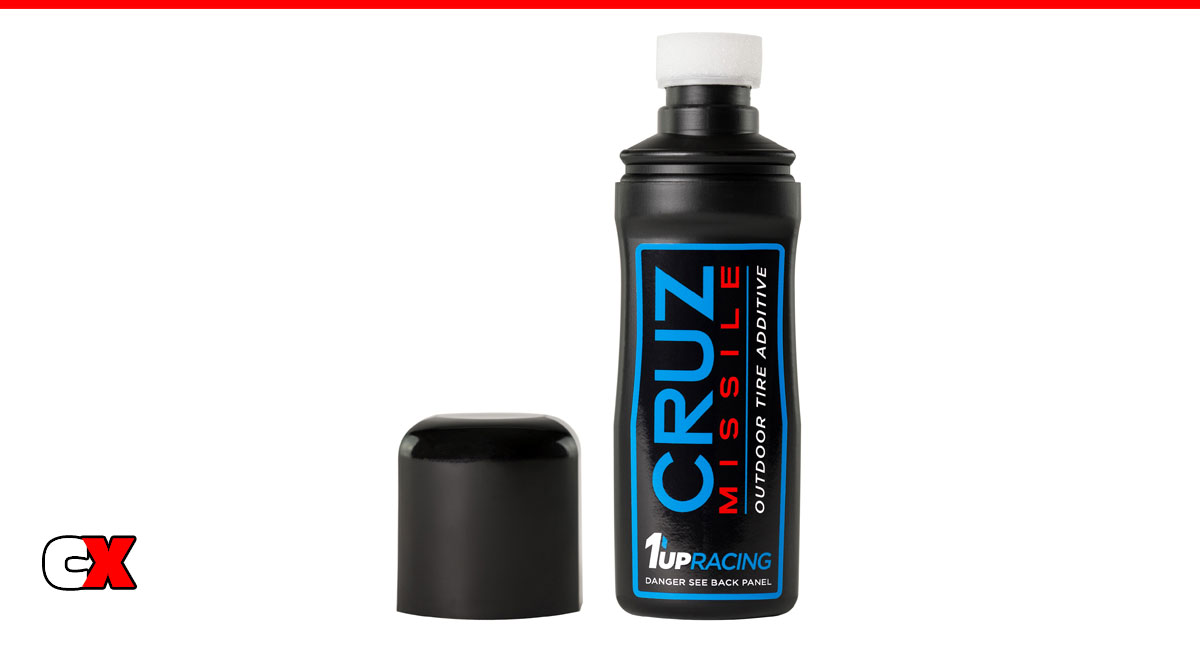 Get the most out of your onroad car with 1up Racing's new Cruz Missile Outdoor Tire Additive!
This sauce has been developed with Factory 1up driver Jacob Cruz, an incredibly fast, young, local that has quickly proven to be one of the fast and up-and-coming drivers in the SoCal area! It comes in a nice looking applicator bottle – just pop the lid and spread it on!
Quick Stats
Product: 1up Racing Cruz Missile Outdoor Tire Additive
Part #: 121001
Scale: n/a
Price: $21.24
Build Type: n/a
BUY NOW: https://bit.ly/3kDf3xP
What We Like:
This kid is fast – like, really fast! I haven't used this stuff yet but early reports say it's quite amazing! Good to see Jacob working with 1up to get some products out there!
What We're Not Sure About:
If it works as well as people say, he's going to sell a ton of this!
For more information, please visit: 1upracing.com
Gallery

Check out more cool products from 1up Racing on CompetitionX.
Make sure you visit and subscribe to our YouTube Channel (CompetitionX YouTube) for up to date videos on all the current products!
Notice: Some of our articles, videos and descriptions may contain affiliate links, which means that if you click on one of the product links, we may receive a small commission. This helps support the website and social media channels and allows us to continue to produce content. Thank you for the support!
#1upracing #rccars #competitionx