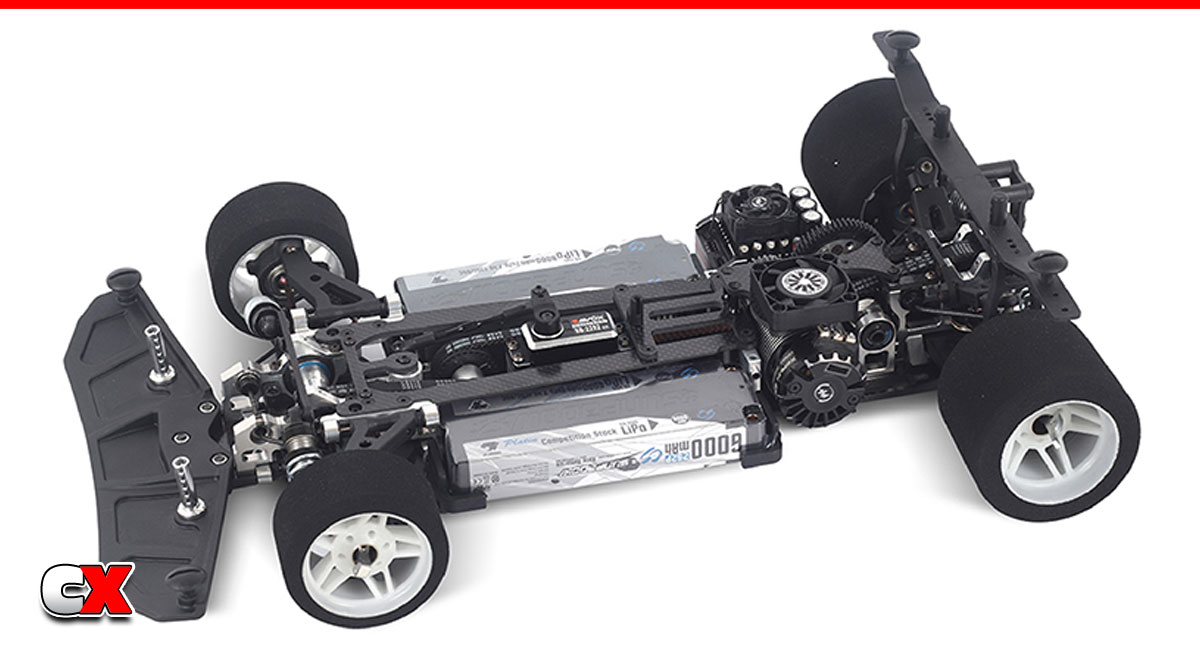 Crazy speed and F1-style handling – these are two of the main features in the 1/8 scale onroad category. Typically a nitro-only segment, some companies are going the E-route – check out the upcoming ARC RC R8.3E. This kit is based on the R8.3 and is configured to run a 1/8 scale brushless power system with 4S capability (2x2S packs). No expense is spared on this rad ride, featuring a 5mm carbon chassis, 7075-T6 aluminum bulkheads, a 3-belt drive system and quick-release tire setup.
What We Like:
The 1/8 scale onroad segment is one of the fastest, most precise driving categories in RC. We used to race this some years ago in the nitro times (before brushless systems) and it was fun, but we really never got into the nitro thing. This, though – THIS I could get into. These cars, on foam tires, are ridiculously fast and on 4S – YAHOO! It's great to see all the technology of these nitro rides being brought to brushless. This is going to be one bad-ass car!
What We're Not Sure About:
As with most 1/8 scale projects, this one isn't going to be cheap. That's one of the only things keeping us out of this segment – the price.

For more information, please visit: www.arc-rc.com.tw
When buying Pro-Line product directly on their site, don't forget to use the code COMPETITIONX to save 10% on your order!
Check out more cool products from ARC RC on CompetitionX.
Make sure you visit and subscribe to our YouTube Channel (CompetitionX YouTube) for up to date videos on all the current products!
Notice: Some of our articles, videos and descriptions may contain affiliate links, which means that if you click on one of the product links, we may receive a small commission. This helps support the website and social media channels and allows us to continue to produce content. Thank you for the support!
#arcrc #rccars #competitionx