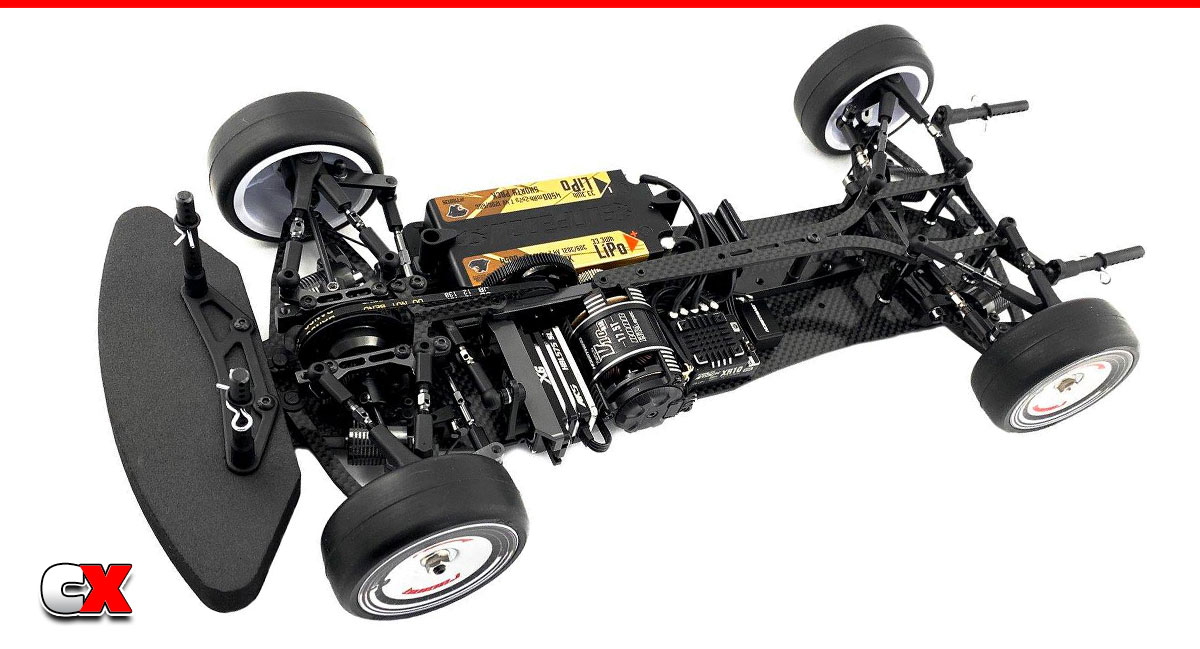 We gave you a sneak peak on the new Awesomatix A800 Evo a few weeks ago – well, the cat is now out of the bag! This new FWD ride has some incredible new features:
• NEW C01FXAL 7075T6 2mm Alloy Lower deck for A800FXA Evo kit
• NEW C01FXCL 2.2mm Carbon Lower deck for A800FXC Evo kit
• NEW special-designed AM24FX Servo Holder
• NEW special-designed AM180FX Bell crank
• NEW special-designed AM78FX Bulkhead
• NEW special-designed AM30FX Rear Stiffener
• NEW special-designed AT159 Strut
• NEW special-designed C107S front topdeck
• NEW special-designed C27FX-2 rear topdeck
• NEW special-designed ST230 Bumper Weight (130g.)
• ST69-00 + AT119 Linear Spring Screw and Alloy Holder
• C105A Rear Adjustable Body holder
• D2.2-S-P Damper set with P63 Damper Piston
What We Like:
We really love the FWD class – it's a bit more challenging than the standard 4WD TC but does provide a whole different driving experience. This class is also gaining in popularity again with many onroad companies coming out with some sort of FWD entry, but it's great to see Awesomatix dropping in with one of their crazily-suspended rides! This car should be tough to beat!
What We're Not Sure About:
The one thing that might be a tough call on the A800 is the price. It's ranging right around the $590 mark, making it only slightly less expensive than the standard 4WD rides. This would have to be something you REALLY want to do and hope the FWD class remains relevant.
40-A800FXC-EVO Awesomatix A800FX Evo FWD Touring Car | CompetitionX

For more information, please visit: www.facebook.com/AwesomatixRC
Check out more cool products from Awesomatix on CompetitionX.
Make sure you visit and subscribe to our YouTube Channel (CompetitionX YouTube) for up to date videos on all the current products!
Notice: Some of our articles, videos and descriptions may contain affiliate links, which means that if you click on one of the product links, we may receive a small commission. This helps support the website and social media channels and allows us to continue to produce content. Thank you for the support!
#awesomatix #rccars #competitionx