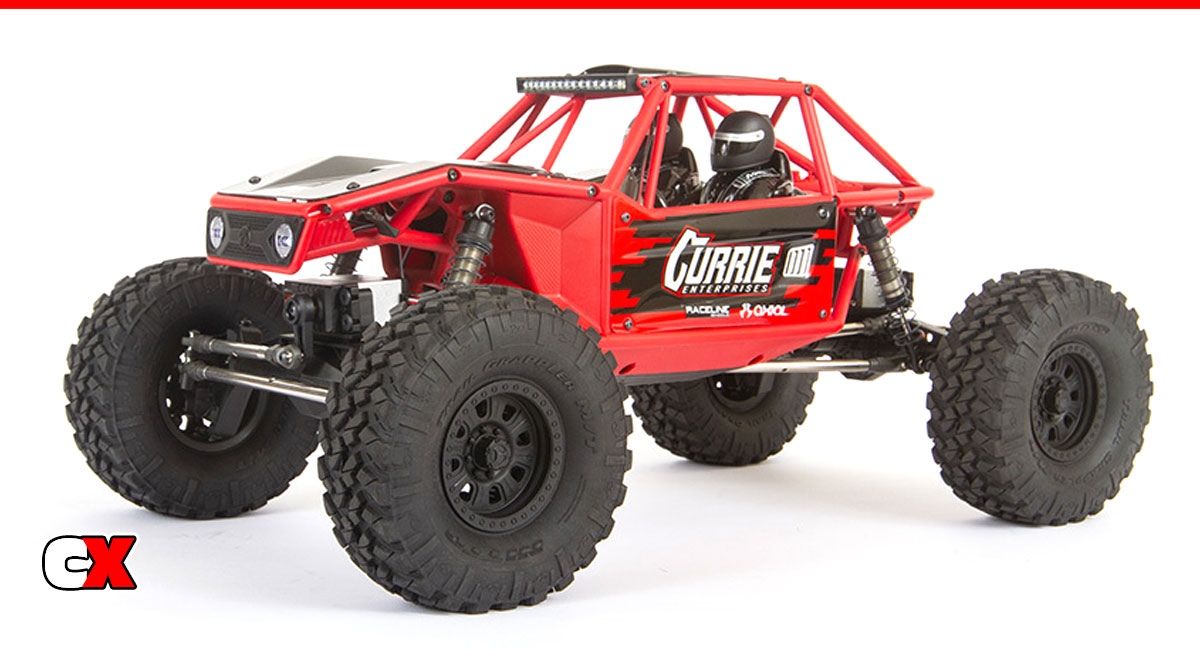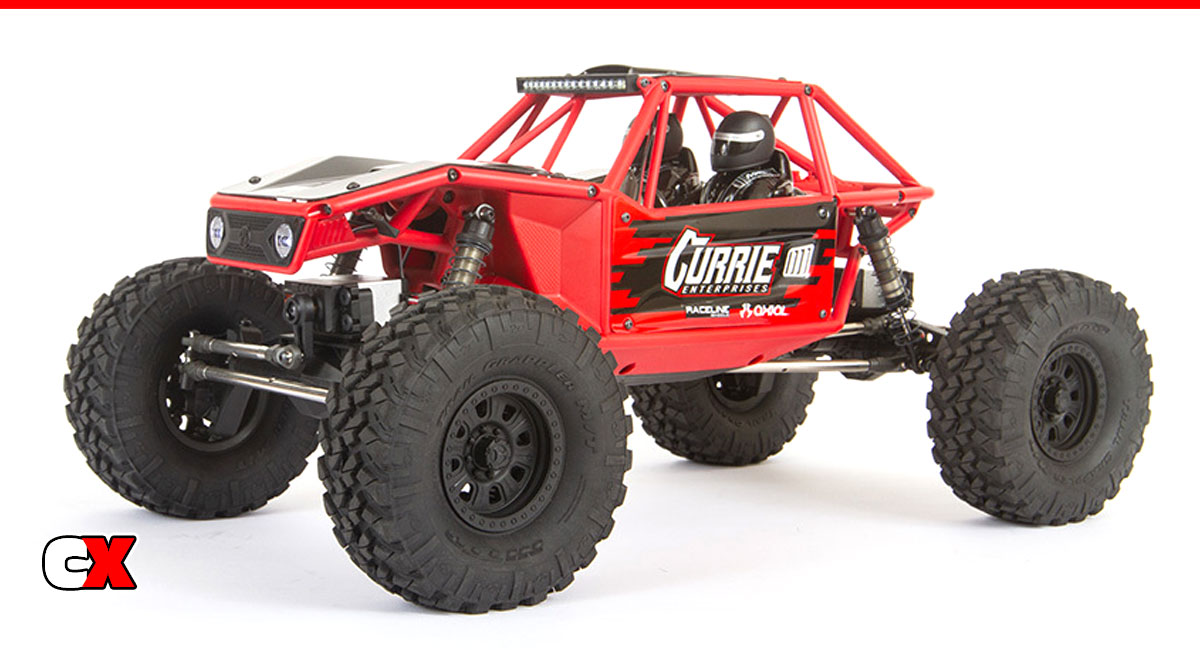 Axial has one-upped their Capra with this announcement of the 1.9 4WS version. Keeping most of the original design, Axial's designers have installed a steering axle at the rear of the buggy, activating rear-steer from a 3rd channel on the Spektrum DX3 transmitter. There are 3 steering settings that can be used: 0, 50% or 100% angle either left or right.
Axial has also included an optional Dig setup that can be used with a few minor modifications (using a 4-channel radio, removing a spacer from inside the transmission and installing a micro servo).
The Capra 1.9 4WS is available in two versions – Currie Unlimited Trail Buggy (red) or the Nitto Unlimited Trail Buggy (black).
What We Like:
Even though we've never had a Capra 1.9, we've heard alot of good things about how capable a rig it actually is. In addition to the new look of these, the 4WS is a great feature that will give them a more KoH feeling while out climbing the rocks. Diggin' the optional 'Dig' feature as well.
What We're Not Sure About:
I would guess that most people getting this rig would want the Dig feature as standard equipment. Enabling this adds quite a bit more cost to the end user – new 4-channel radio system and another micro servo. Just include that stuff already and call it a day…
AXI03022T1 Axial Capra 1.9 4WS Unlimited Trail Buggy RTR – Currie Red
AXI03022T2 Axial Capra 1.9 4WS Unlimited Trail Buggy RTR – Nitto Black

For more information, please visit: www.axialracing.com
Check out Axial products at AMain Hobbies.
Check out more cool products from Axial on CompetitionX.
Make sure you visit and subscribe to our YouTube Channel (CompetitionX YouTube) for up to date videos on all the current products!
Notice: Some of our articles, videos and descriptions may contain affiliate links, which means that if you click on one of the product links, we may receive a small commission. This helps support the website and social media channels and allows us to continue to produce content. Thank you for the support!
#axialracing #rccars #competitionx